Watch Skal and Tai Wynyard shoot at the Nike Hoop Summit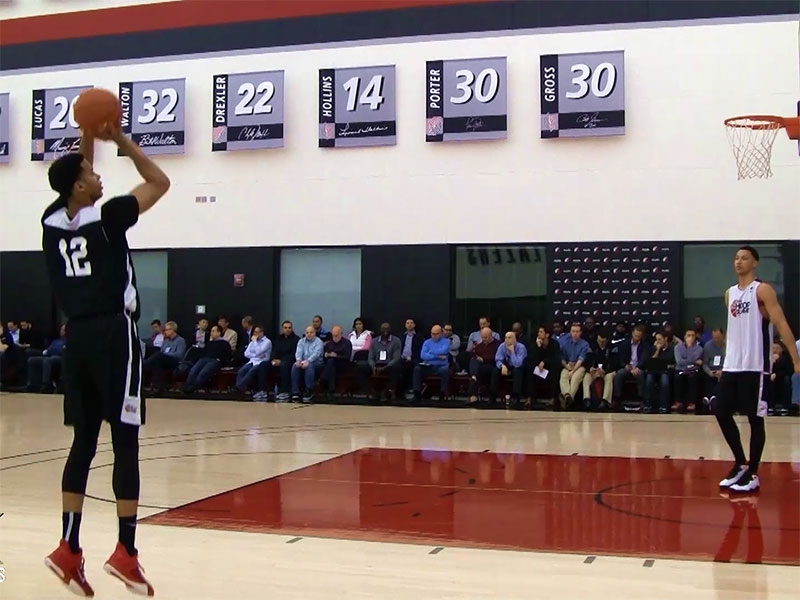 The Nike Hoop Summit rolls on in Portland, and thanks to the fine people at Draft Express, we can see a little bit of the action from today's practices. Jim Hlavac shot these videos of Skal Labissiere and Tai Wynyard (2016) going through shooting drills earlier today, and both big guys look pretty comfortable with their jumpers, especially the 7′ Skal:
And Wynyard:
Draft Express also has an interview with Wynyard in which he says he plans to graduate high school in December and hasn't made a final decision on whether or not he'll reclassify to 2015. It doesn't sound likely. "I still don't know if I'll go 2015 or 2016 yet, I'm pretty sure I'll go 2016 now due to grades and stuff, getting my schooling done fully." He also says his nickname is "The Banger," or "The Banging Around Lumberjack," so there's that.
Want to hear that New Zealand accent for yourself? Enjoy: