WATCH: Bill Walton Saves Baseball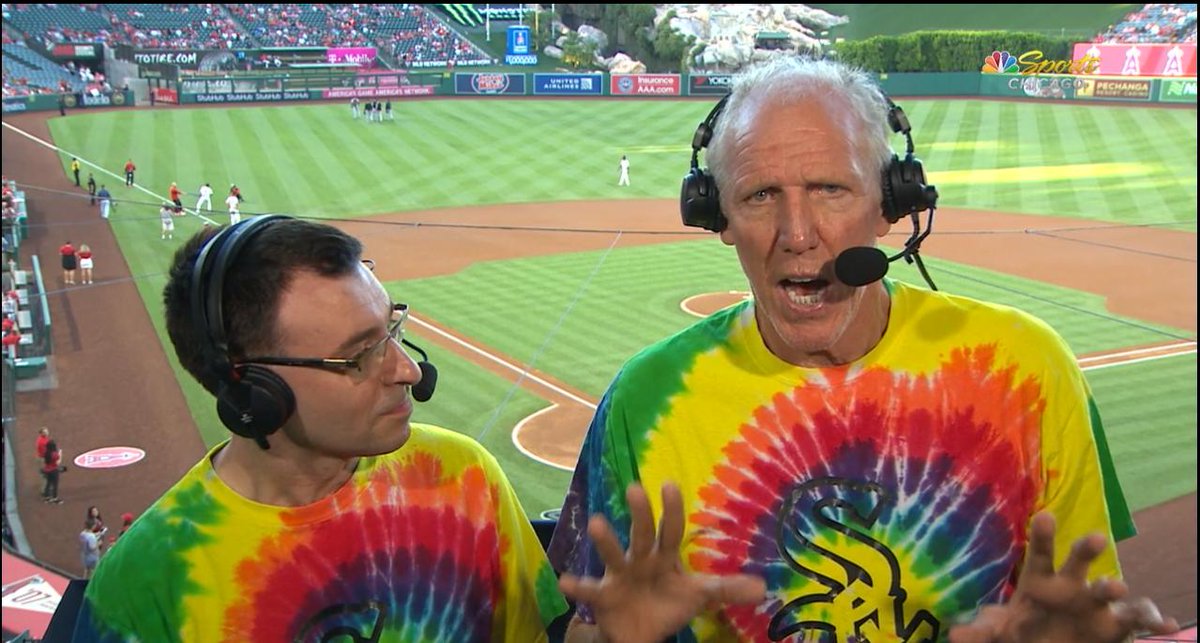 The boys of summer's time is nearing its conclusion. Today marks the final Saturday without football. Once the action returns to the gridiron, baseball will take a backseat until October.
In its most perilous hour, only one man can save baseball: Bill Walton.
The animated, off-the-wall former seven-foot center and outlandish basketball broadcaster took a break from the hardwood for a night to enter a baseball diamond. In the booth on the White Sox behalf with Jason Benetti, his college basketball broadcasting colleague, the two rocked tie-dye t-shirts as the Los Angeles Angels celebrated the 50th anniversary of Woodstock.
Peace, love and hi-jinx oozed from Walton throughout the entire broadcast. Typically, fans can zone out or multitask during a broadcast. Walton would not allow that to happen. There were random exclamations that would wake up every snoozing dad from their evening nap. You had to stay on your toes to catch all of his odd remarks, like, "What's the record for strikeouts in an inning?" He even made the in-game ad reads fun: "I love streaming. I often run into trouts, salmon and tuna." Of course, Walton wasn't going to be in a booth that long and not make a weed reference.
Bill Walton: "I'm not a very good catcher. I'm much better at getting high than getting lower." pic.twitter.com/Pp33wIBqmt

— Fabian Ardaya (@FabianArdaya) August 17, 2019
You gotta hear the world's greatest marketing slogan.
Ladies and gentlemen, the best of @BillWalton! pic.twitter.com/bO4pDravg1

— White Sox Talk (@NBCSWhiteSox) August 17, 2019
Not even the outro music could slow down Walton.
Bill Walton is a National Treasure… but sometimes you have to play the outro music just to get him to stop speaking ? pic.twitter.com/w9AgfuHLsT

— NBC Sports Chicago (@NBCSChicago) August 17, 2019
Bill Walton isn't the hero baseball deserves. He's the hero baseball needs.
[mobile_ad]