USA Jayhawks win gold at World University Games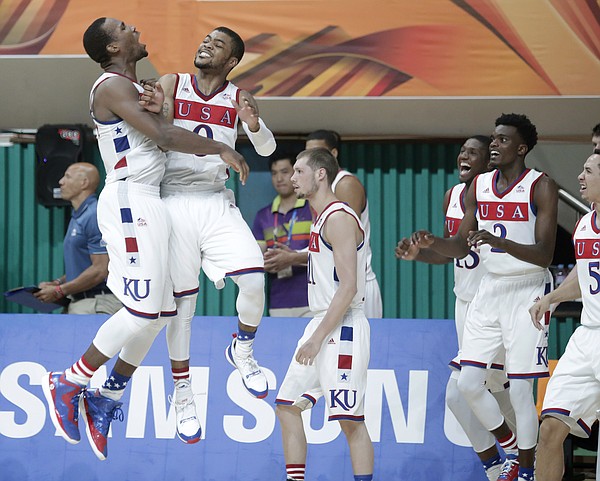 The United States of America took gold at the World University Games this morning in South Korea, defeating Germany in double overtime. It's the one time a USA loss would've been acceptable in my eyes, considering this great country of ours is represented by the Kansas basketball team at the games. Bill Self's bunch began the tournament wearing their KU jerseys and had to be told to wear something American.
Am I a traitor for rooting for the Germans?