UK Targets Dominate Adidas Uprising 3rd Place Game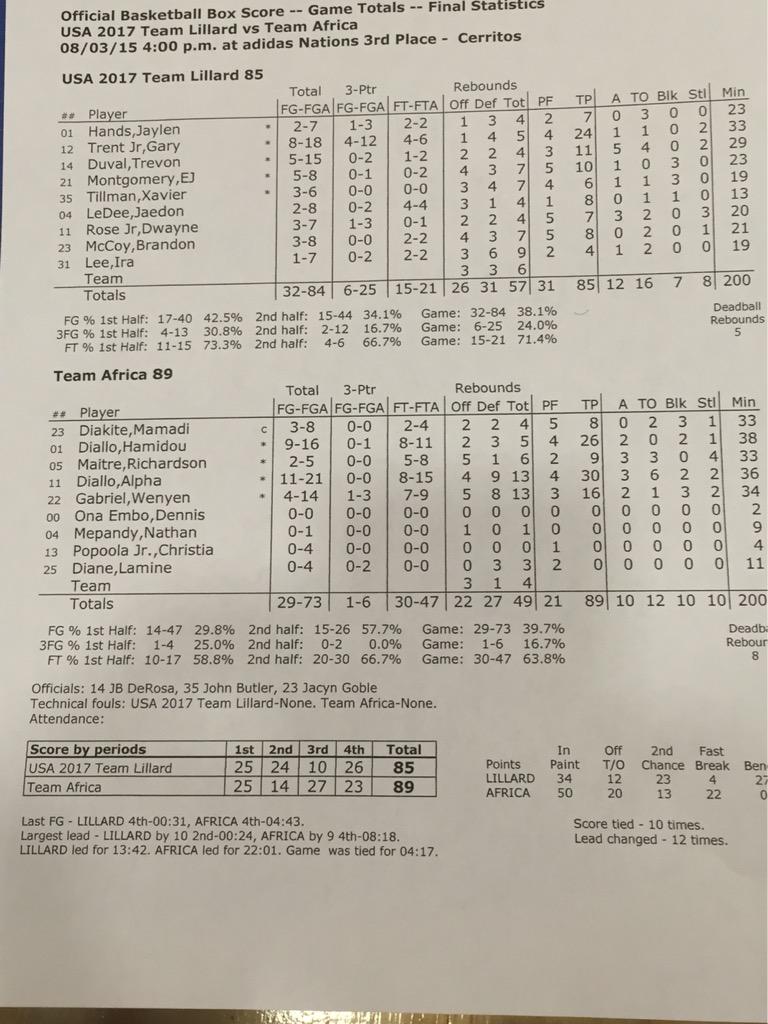 The third place game at the Adidas Nations games just wrapped up and it was a stellar night for guys that could one day be Wildcats.
Gary Trent Jr scored 24 points, grabbed 5 rebounds, and racked up 2 steals.
Xavier Tillman finished with 6 points, 7 boards.
Jason LeDee had 8 points, 4 rebounds in 13 minutes of action.
And Wenyen Gabriel was good for 16 points, 13 rebounds to help Team Africa to the win and a third place finish. All of these guys hold offers from UK and could one day being playing in Lexington.
We should keep an eye on those Diallo brothers too. They combined for 56 points on 20-37 shooting.
Currently underway on ESPNU is Team Wall V. Team Rose in a game that features Kobi Simmons, Rawle Alkins, Markelle Fultz and more. Throw it on if you've got nothing else going on.