UK Softball Regional vs Utah LIVE Blog
3:37- GAME
There will be a 35-minute break before the grudge match begins. The winner will be crowned Regional Champion.
3:28- WOW. Katie Reed's diving stop at second gets the first out of the inning. There's a runner on second, but Reed's big play ensures that the Utes aren't getting away with anything easy in the final inning.
3:21- The Cats strand two, but they only need three outs to get the win.
3:15- Silver Samuels reached on another error. They just can't contain the slap. Nice try…
3:09- Nunley got the job done because she's a BOSS. Three outs left as we go to the top of the seventh.
3:06- The games tend to flow, but we've got a hiccup right here after the HBP. It's time to bring in SEC pitcher of the year, Kelsey Nunley, to close out the game. She's kind of a big deal.
2:57- It feels so good to be really putting it to Utah's pitcher, Viramontes, or as I like to call her, Monte Cristo. Her windup is so tight and powerful, you get so much satisfaction when a Wildcat ropes one down the line. They didn't do it last inning, but if the Cats can get six more outs, we're playing another game.
2:52 (Roush)
2:48 – Alrighty folks. It's been a fun morning, hopefully the Cats can get both wins today. I'll still be watching. Roush is taking over the LIVE blog now. Go Cats!
2:47 – Cats wrap up the 5th inning. Still Cats 4-0.
2:45 – Urtez is able to get a base hit, Utah with a runner on 1st. 2 outs.
2:43 – Another ground out to the shortstop, Cats get 2 quick outs. 1 more to go before picking up the bats again.
2:43 – First up to bat for Utah, Fronda grounds outs.
2:40 – Hinz strikes out, so we'll head to the bottom of the 5th. Cats up 4-0.
2:39 – Wild pitch from Viramontez, both runners advance. Cats now on 2nd and 3rd.
2:36 – Jenny Schaper gets another hit, Cats now on 1st and 2nd with 2 outs.
2:35 – Following her Home Run, Abbey Cheek is struck out swinging this time by Viramontes. 2 outs for the Cats with a runner on 1st.
2:34 – Another single for Sagermann, putting her 2 for 3 on the day. Only 1 out.
2:32 – Reed is thrown out at 2nd trying to steal. Good attempt though.
2:30 – The Cats have a runner on 1st. Reed is walked by Viramontes.
2:25 – Great crowd, great weather!
The #BBN showed up today at John Cropp Stadium. The best environment I have seen for softball. Let's go @UKsoftball pic.twitter.com/4bDFlXCR9U

– Louie Matsakis (@Coach_Matsakis) May 22, 2016
2:24 – D. Pacheco grounds out to first, Cats retire the 4th inning.
2:22 – S. Pacheco gets another single for Utah, Utes now have runners on 1st and 2nd. Still 2 outs.
2:19 – Hilburn singles up the middle. Utah now with 1 runner on 1st with 2 outs.
2:18 – Utah's Bowen grounds out to the shortstop, 2 outs.
2:17 – Prince with another strikeout! Utah has 1 out.
2:13 – Samuel smacks one to 2nd base, but Utah is able to throw her out at 1st. Heading to the bottom of the 4th. Cats winning 4-0.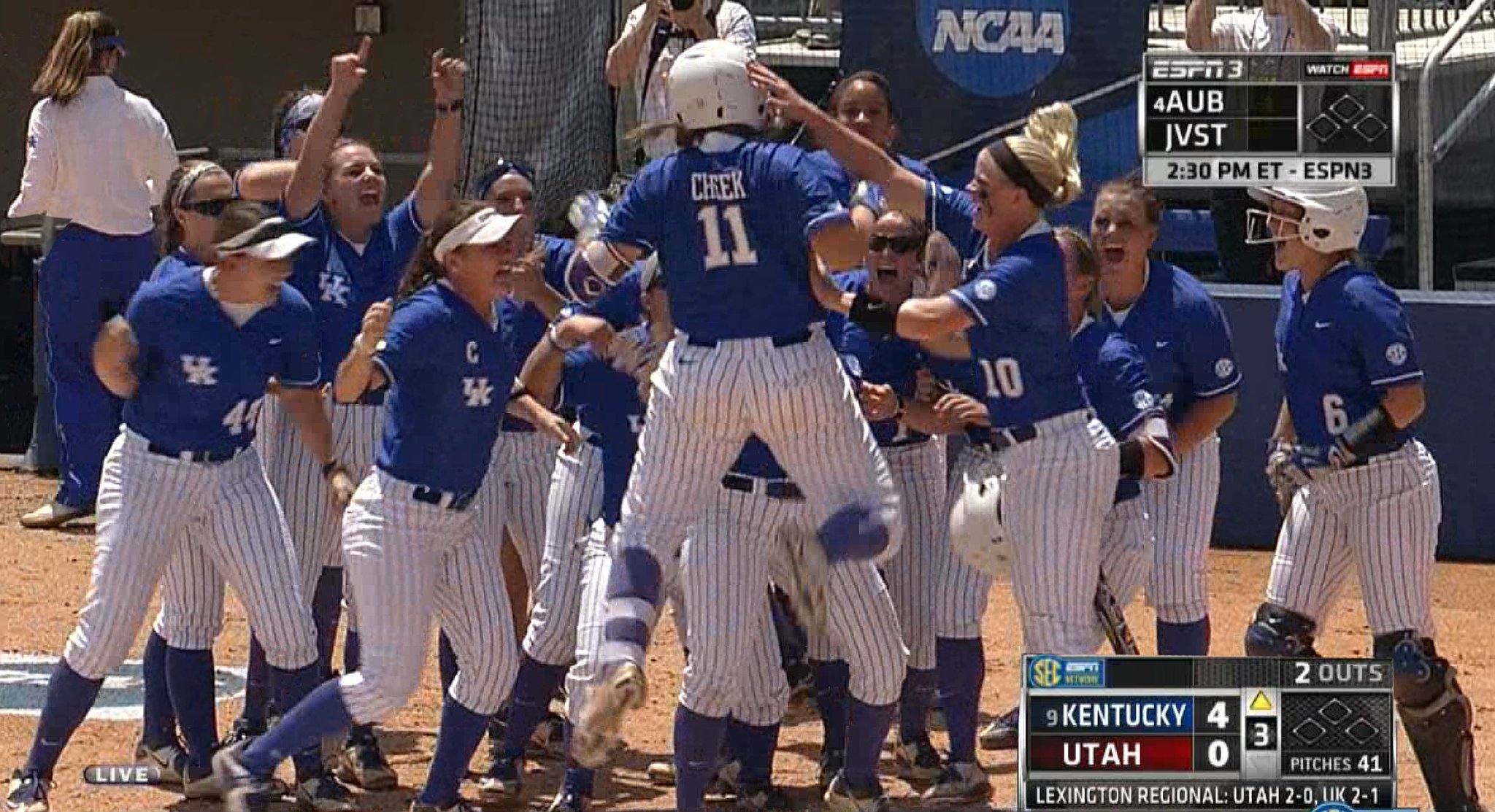 2:11 – Steed gets one to sneak thru the left side for a single, Rethlake gets to 2nd base. 2 outs with 2 runners still on base.
2:10 – Christian Stokes flies out to center field.
2:08 – Sacrifice bunt by Ray, she gets on at 1st but Rainwater is thrown out at 2nd. 1 out for the Cats.
2:06 – Hinz gets walked, Rainwater in as pinch runner.
1:59 – Prince and the Cats get the 3rd out, time to get some more runs!
1:56 – Utah's Fronda flies-out. Cats have 1 down.
1:53 – What an inning from the Cats! Best so far of the tournament, scoring 4 runs.
1:50 – Abbey Cheek drills one over the wall for a home run. Brings Sagermann in as well. Cats up 4-0!
1:50 – HOME RUN!!!!!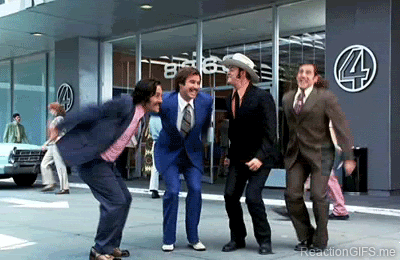 1:49 – CATS SCORE AGAIN, fly ball falls in by Sagermann, Samuel narrowly scores at home!
1:48 – Vince Marrow is at the game….
Vince Marrow is sitting heavy at the softball game behind the Utah bench. One can only hope that he's talking trash to the Utes

– Nick Roush (@RoushKSR) May 22, 2016
1:47 – Following the error by Viramontes, Cats still have a runner on 2nd, now with 2 outs following a pop-up by Reed.
1:44 – CATS SCORE! Wild throw to 1st by Utah brings Stokes home. UK up 1-0!
1:43 – Sacrifice bunt by Steed gets 2nd.
1:42 – Christian Stokes is walked, Cats have a runner on 1st.
1:40 – Beautiful day at John Cropp Stadium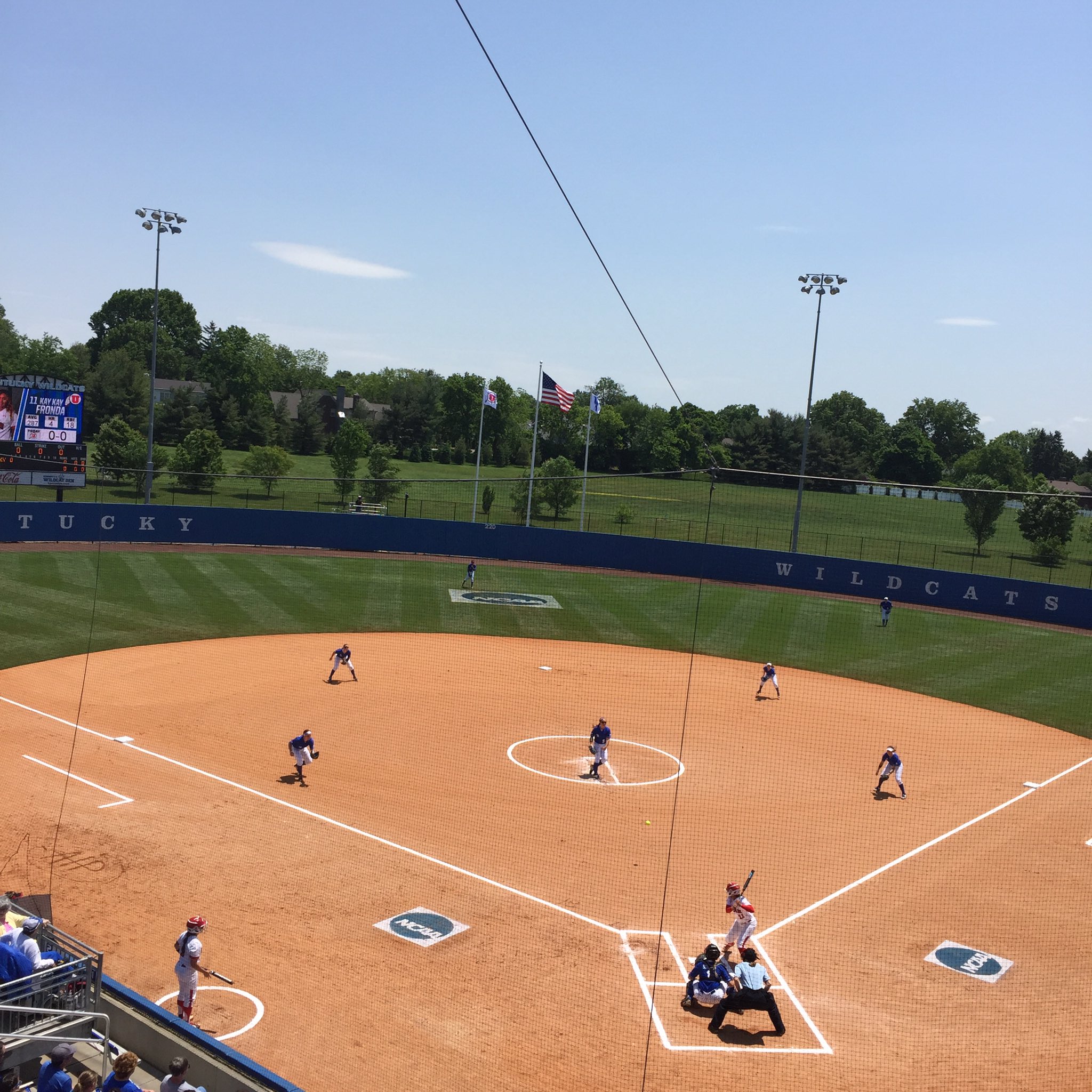 1:36 – Prince gets her first strikeout of the game. End of the 2nd inning. Cats up to bat.
1:34 – Another sac bunt thrown out, Utah runners get to 2nd and 3rd. 2 outs.
1:32 – Change of the call, Hilburn is now safe at 1st. Home crowd not happy at all!
1:31 – Utah's Hilburn called out at 1st, 2 outs now.
1:29 – After a walk, the Cats tag-out a sacrifice bunt, Utah runner gets to 2nd base. 1 out.
1:27 – Dave Baker continues to call UK pitcher Megan Prince….Dale Earnhardt?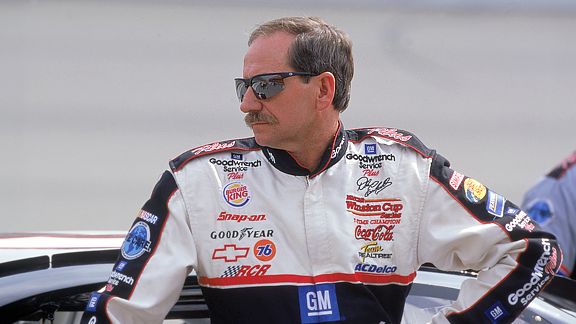 1:23 – Utah coming back up to bat after Breanne Ray grounds out to 1st.
1:22 – Brooklin Hinz hits a single down the left-hand side, gets UK's first base hit!
1:21 – UK's Cheek and Schaper ground out to 2nd. UK has 2 outs.
1:17 – After two hits, Utah's Castro grounds out to end the 1st inning. Cats 4 5 6 up to bat.
1:16 – After a force out at third, UK throws out a steal attempt at 3rd. 2 outs. 1 to go.
1:14 – Another single for Utah. Low flying ball falls into left field. 2 runners at 1st and 2nd now.
1:12 – Utah's Fonda gets on base with the first hit of the game.
1:09 – 3 straight strikeouts for the Cats, they'll take the field for the first time today.
1:05 – Slight delay by ESPN 3 on getting the game up. UK up to bat first…
1:00 – What's up, BBN! To start off today's LIVE blog, here's the starting lineup for your UK Women's Softball team.