UK Hoops adds transfer player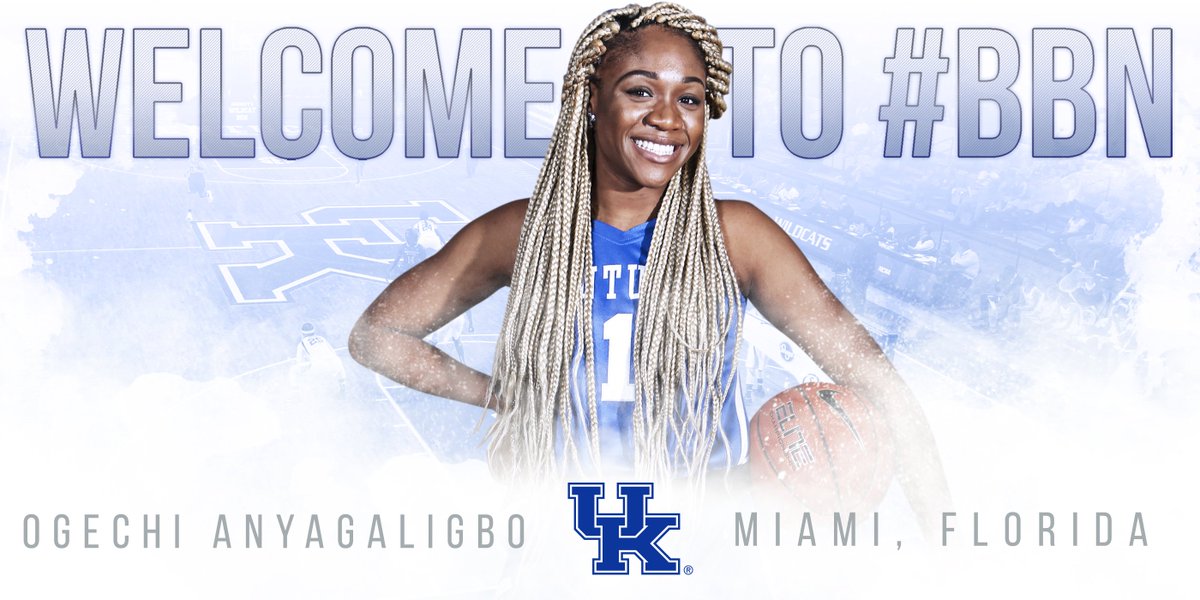 Matthew Mitchell is slowly rebuilding that roster he lost and today he added a new addition in the form of 2015-16 America East Conference Rookie of the Year, Ogechi Anyagaligbo.
Anyagaligbo comes to Kentucky from Stony Brook, where she averaged 10.1 points and 9.0 rebounds per game as a freshman. She is already on campus and enrolled in class.
"We are thrilled that Ogechi has decided to become a Wildcat," Mitchell said today in a release from the program. "Ogechi is a very physical player that is talented on both ends of the court, which she proved last year by putting up impressive numbers in her rookie season at Stony Brook. She is the type of player we look for on and off the court and we think she is going to be a perfect fit for our system and what we are trying to accomplish here at UK. We're excited to get her on campus and see her in Kentucky blue."
Anyagaligbo said, "I always wanted to play basketball at a high level after high school and after working really hard my first year at Stony Brook, I decided to transfer to a bigger program and was welcomed with open arms by the Kentucky players and staff. I knew Kentucky was right for me because looking at the history of the program, Coach Mitchell has done great things and develops players. He also has some very talented assistant coaches that were great players and I know they will help me develop. I bought in and I am excited to grind and get on the court in a year."
Per NCAA transfer rules, she will sit out this coming season and then be eligible for three years as a Wildcat, beginning in 2017-18.