UK has three Baseball America All-Americans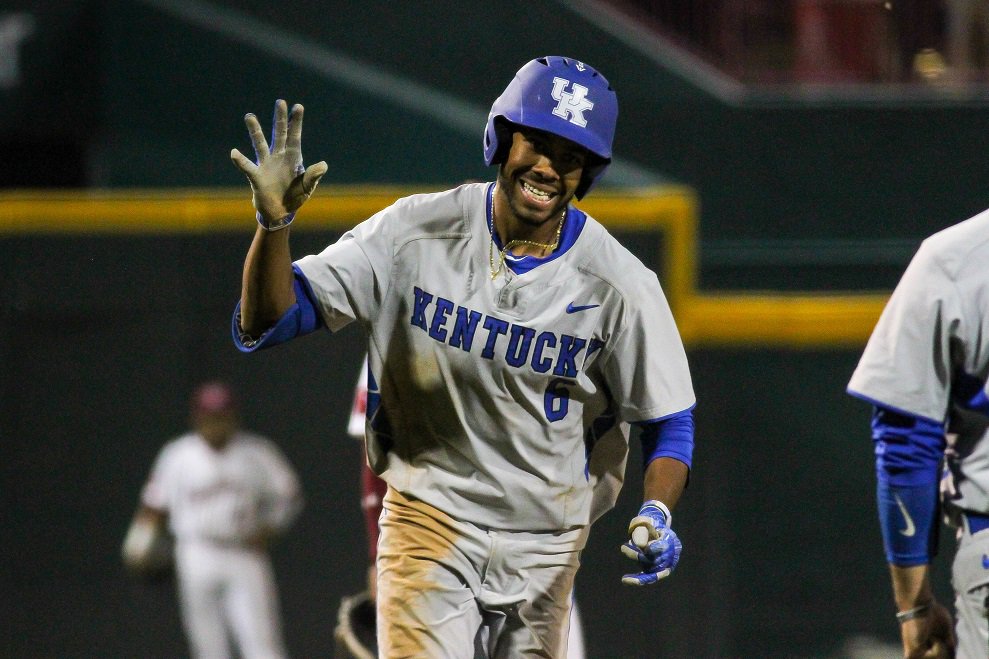 Baseball America released its three All-America teams and three Kentucky Wildcats received honors.
Up first, first baseman Evan White was named to the second team after hitting .368 in 51 games with 75 hits, 47 runs, a team-high 24 doubles, a triple, nine home runs, 40 RBI and five stolen bases.
Outfielder Tristan Pompey and second baseman Riley Mahan made Baseball America's third team. Pompey led the conference with a .410 batting average in league games, while also getting the most hits and finishing top three in runs, on base percentage and total bases. Mahan ranked top three in runs (second), doubles (third), triples (first), home runs (first) and slugging percentage (second) during the regular season.
Congrats to all three and to the program.
Now beat Louisville.