UK going after another 2017 point guard?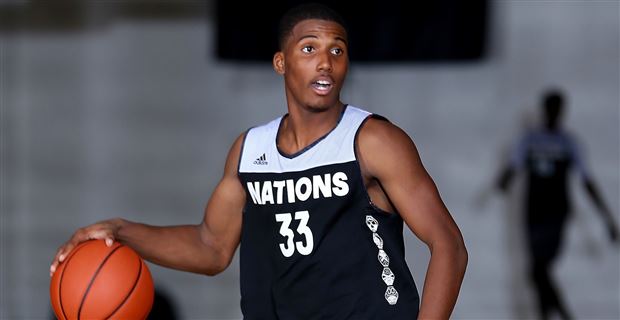 Last week, John Calipari said he's going after eight or nine players in the Class of 2017, and although they've already offered three point guards in Trae Young, Quade Green, and Tremont Waters, the staff is reportedly reaching out to another point guard: Nick Weatherspoon.
The 6'2″ 173 lbs. Camden, Mississippi native is considered the fifth best point guard in the 2017 class by 247 Sports, and so far, Mississippi State is considered the favorite for his services, especially since his brother Quinndary is already on the roster; however, according to HoopSeen.com's Garrett Tucker, Kenny Payne reached out to Weatherspoon last night.
"Coach Payne was just talking to me about the program and how the program goes, and how I could fit with them," Weatherspoon said. "He wants to build a relationship with me."
Trae Young is obviously Kentucky's priority at point guard, but considering every single guard currently on scholarship is expected to be gone after this season, there are plenty of spots to fill. Weatherspoon looked great on the Adidas circuit this past summer, averaging 22.8 points per game. Let's watch him work: