UK coaches begin night session watching Diallo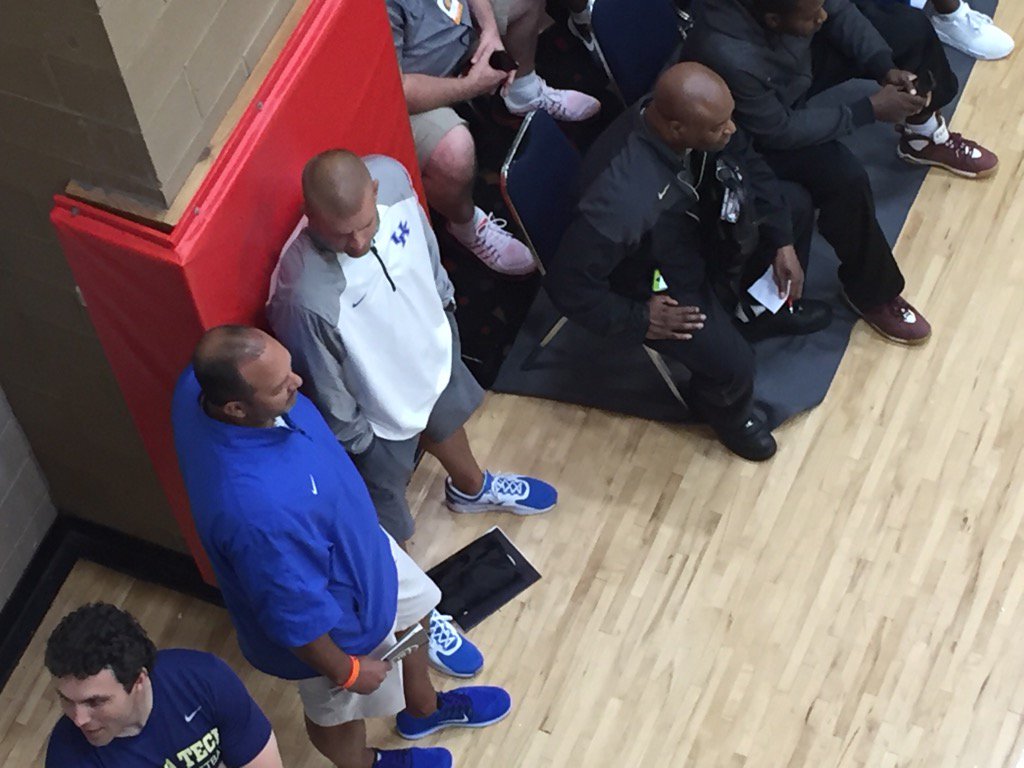 Kentucky has John Calipari and two assistants, Tony Barbee and Joel Justus, on hand and on site for the first round of games for the Thursday night session down in North Augusta. The three Wildcat coaches are watching Hamidou Diallo in Diallo's third game of the event with the New York City Rens.
Diallo scored 23 points, including a buzzer-beater to force overtime, in a win over Kevin Knox's E1T1 team last night; followed by a 19-point performance Thursday morning to start the Day 2 action in another win.
Hamidou Diallo
Shooting Guard | 6-4 | 170 lbs.
Queens Village, NY | Putnam Science Academy
AAU: New York Rens
★★★★★
ESPN
No. 12 | 2 SG
Top247
No. 4 | 1 SG
Rivals
No. 10 | 3 SG
Scout
No. 9 | 1 SG
Earlier today, Diallo said the Kentucky staff is working hard to get him on campus for a visit. The Cats are high on his list, as well as Duke, with player development playing a major factor in his pending decision.