Udoka Azubuike commits to Kansas and that's good news for us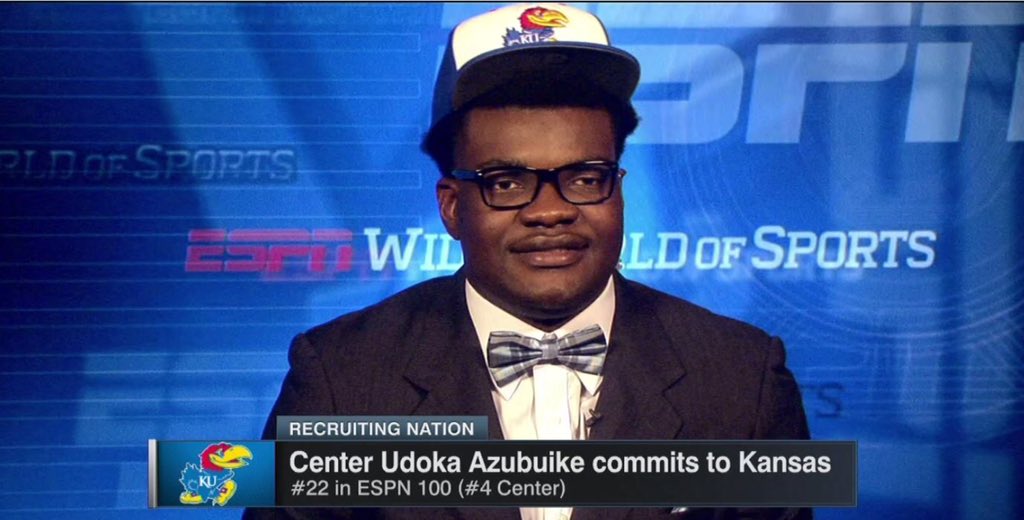 Last night, Udoka Azubuike committed to Kansas, and while the 2016 big man was once a Kentucky target, the news is actually very good for the Cats. Why? Kansas now has two big men for 2016 in Azubuike and four-star power forward Mitchell Lightfood, which means they're most likely out of the running for Marques Bolden.
The Jayhawks were considered the favorite for the 6'10" 254 lbs. Bolden until a month or so ago, when momentum began to swing in Kentucky's favor. Duke is now Kentucky's main competition for the 2016 big man, with the Cats holding a 48% edge in Bolden's 247 Sports Crystal Ball. If you really want to peer into the Crystal Ball (sometimes not a very wise move), the last ten picks have been in Kentucky's favor, including recruiting guru Jerry Meyer, who stuck by his prediction last night:
I'm in line with the #CrystalBall as far as the leader for Marques Bolden. https://t.co/X11lzH3oLg https://t.co/XyEhzUHLWj

— Jerry Meyer (@jerrymeyer247) January 29, 2016
ESPN's Jeff Borzello and staff of scouts also have Bolden going to Kentucky. Think Kentucky's 2016 class is already too loaded for Bolden?
Ehhh, I think we can make some room.