Tuesday's Top 10: Sweet 16, Football's Back, Trump Trolls Louisville
Did everyone survive Monday? Mine was pretty quiet, nothing out of the ordinary. Just another one of the 52 I will get this year. Now it's time to move on to Tuesday and on with NCAA tournament excitement as we count down the days until Memphis. By my count, we have about 84 hours until the rematch between the Cats and Bruins in the Sweet 16 and there is a lot of talking to do between now and then. So let's get right to it.
1. John Calipari called Wenyen Gabriel the X-factor.
If Kentucky is going to survive Friday night and advance to Sunday, Calipari thinks we will need a good game from Wenyen Gabriel. He said on his call-in show last night, "Wenyen is probably the X-factor because of his size. He just needs to play a little better." Cal hopes both Gabriel and Willis rebound better than they did against UCLA the first time around, when T.J. Leaf grabbed 13 rebounds.
2. The Cats are an underdog out in Las Vegas.
Despite being the favorite in the region according to the FiveThirtyEight probabilities, Kentucky is the underdog against UCLA in sports books. The Bruins opened as a one-point favorite in the game, although it has moved to a pick 'em in some places. You can gamble online here.
3. Kentucky's open practice time announced.
The Wildcats are scheduled to take the FedEx Forum court at 3 pm local time Thursday afternoon in Memphis. You and your loved ones are invited to attend for the low, general admission cost of absolutely nothing. So if you plan to be in Memphis for the games, go early and get a close look at the Cats.
4. The Guardian ranked Kentucky second among the remaining 16 teams.
In its reseeding of the remaining teams in the NCAA Tournament, The Guardian put Kentucky ahead of North Carolina for second overall, behind Gonzaga. UCLA was way down at No. 9.
5. CBS Sports' Jon Rothstein called Lonzo Ball a "once-in-a-generation point guard."
Rothstein's full comment on CBS Radio:
"When you watch what goes on when UCLA plays, I think we're looking at somebody right now who is going to be a once every two- or three-decade type player," Rothstein said. "If he was drafted by the Knicks, he would have the same impact at point guard that Patrick Ewing had at center. He might be in a once-in-a-generation point guard. Think about how he shoots the ball compared to how Jason Kidd shot the ball." [CBSSports.com]
At this time I would like to remind you Rothstein also said this year's ACC is "the best league in the history of the sport."
At this time I would like to remind you only one of nine ACC teams made it out of the first weekend of the NCAA tournament.
6. LSU has its next coach and it is not Tommy Crean.
Will Wade is leaving Virginia Commonwealth University to become the head coach at Louisiana State University. The two-year coach of the Rams was officially named the new coach of the Tigers last night.
Sweet dreams Tiger fans. It's official! pic.twitter.com/jAKrmVoRfG

— LSU Basketball (@LSUBasketball) March 21, 2017
7. Shoe addiction is real and the new Nike Metcon Repper DSX Kentucky isn't helping me overcome it.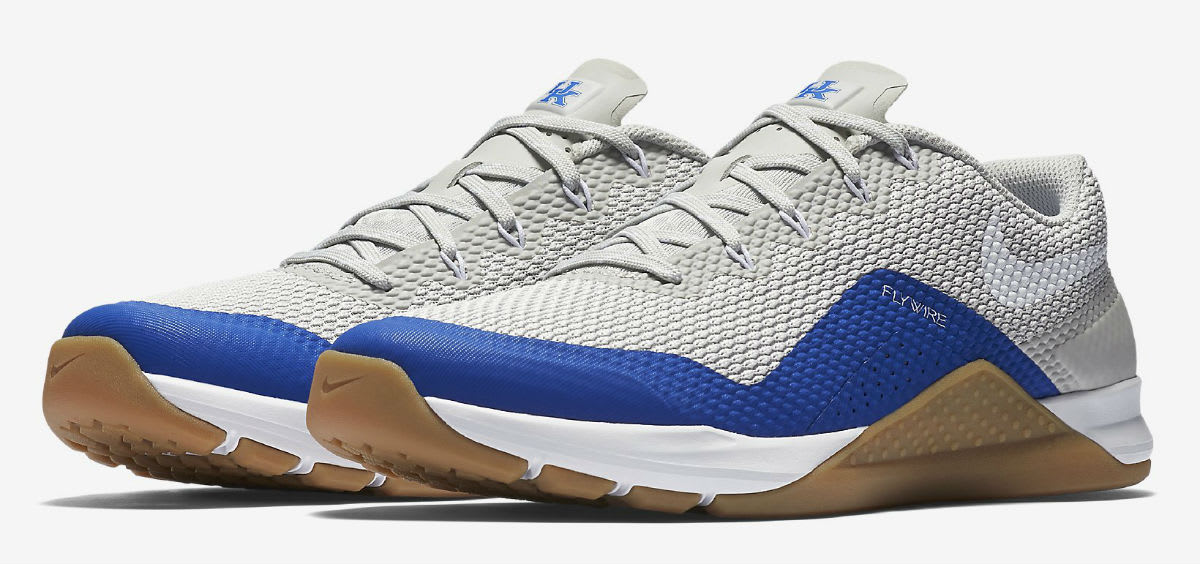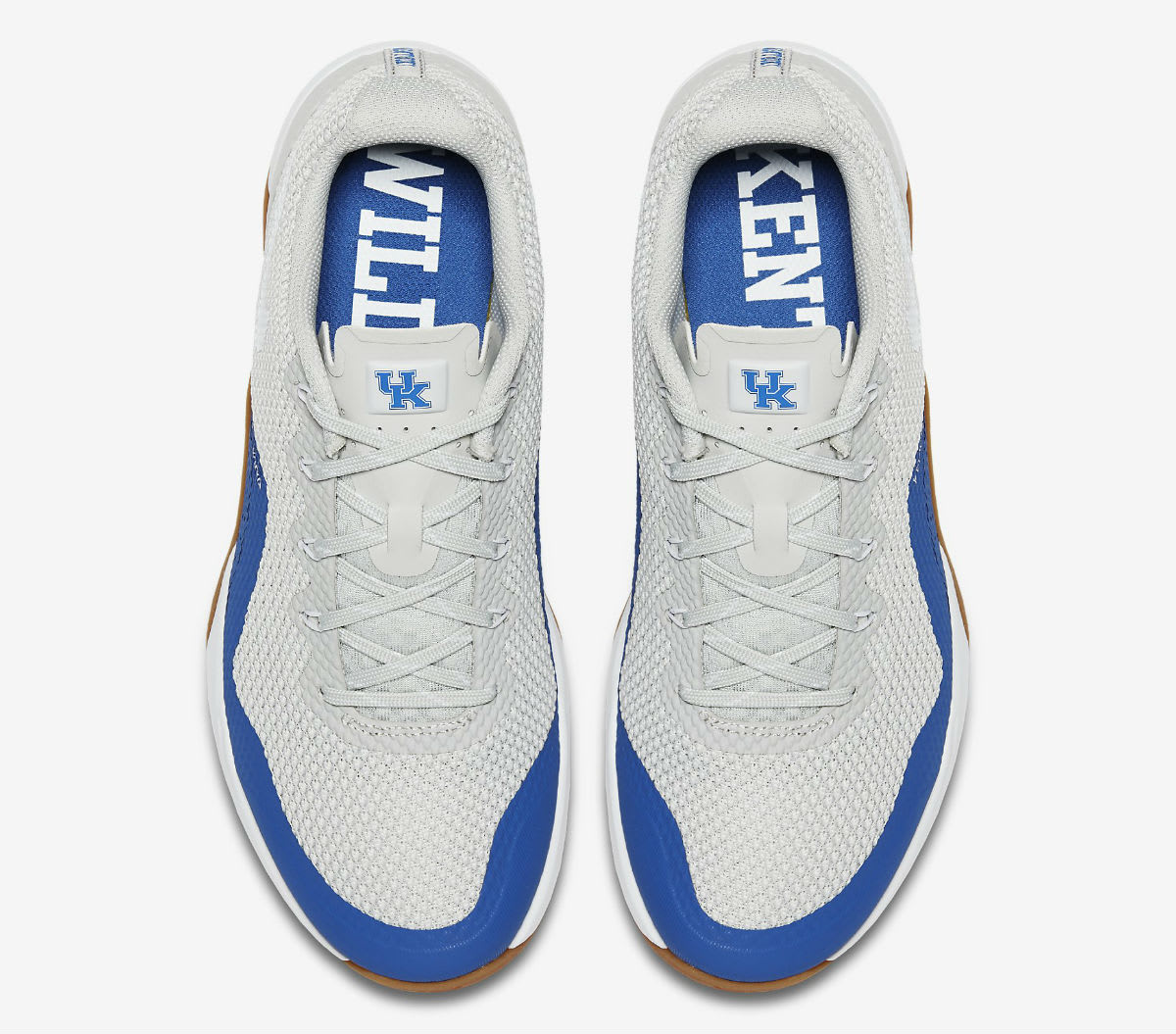 I don't need to buy another pair of shoes today, do I?
8. Football: We will hear from Eddie Gran today.
The Kentucky football team is back on the practice field and offensive coordinator Eddie Gran will hold a Tuesday morning press conference for updates from the spring. Freddie Maggard will be there with his KSR reporter hat on to give you the latest from the gridiron.
9. Movies: The opening scene of Inglorious Basterds is a masterpiece.
Part of last night's decompressing included watching the opening scene of Tarantino's Inglorious Basterds. The movie popped up as I was scrolling through my Amazon Firestick and I decided to rewatch Christoph Waltz's intense performance as Col. Hans Lando, one of the best movies villains in my opinion. If you've seen it, you know the suspenseful drawn-out scene I am talking about. If not, check it out sometime. (Random, I know.)
10. Politics/Louisville Trolling: Donald Trump trolled Louisville fans in Louisville last night.
Trump said, "You just worry about your basketball team. I'll take care of the rest."
Trump just roasted the city of Louisville
pic.twitter.com/s5cZb0GWBe

— UK Basketball 🔵31-5 (@BBNation15) March 21, 2017
He had this dig, too:
Trump plays directly to the Louisville crowd: "I mean, I don't want to say this: We could've been watching a good basketball game tonight" pic.twitter.com/4w5EQQcFii

— Steve Kopack (@SteveKopack) March 20, 2017
And with that, let's move on and not look at the comments section.