Tuesday Morning Rapid Fire for UK Fans in Honolulu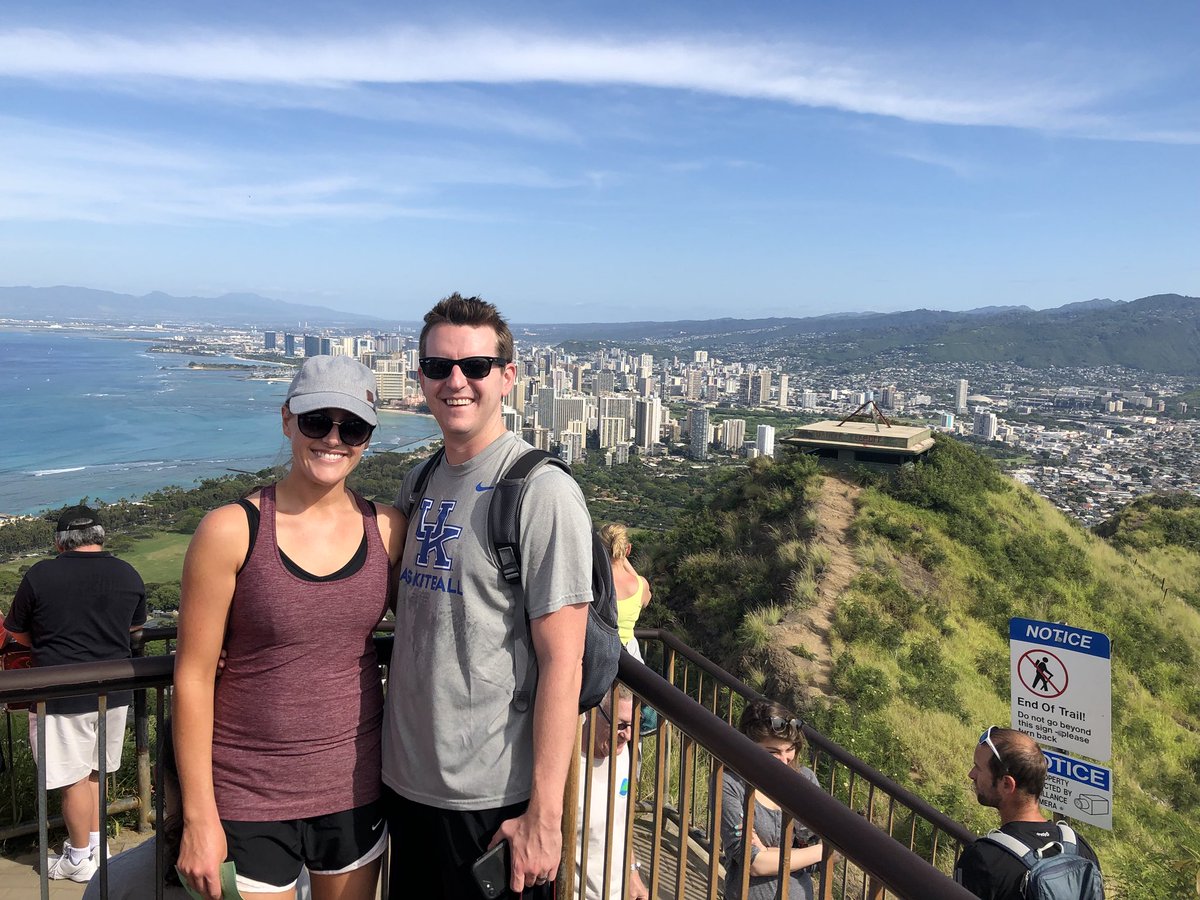 What a scenic shot of Honolulu, Hawaii.  Normally I'd say something jealous, but I'm in Louisville four days before the Derby and there's not a cloud in the sky.  Is there a better place in the world to be?  I think not.
Derby Week racing begins today with Champions' Day.  What's a Champions' Day?  A good excuse to charge more for general admission.  Today we will also discover the post positions for Kentucky Derby 144.  The event will be covered live locally by WAVE-3 beginning at 11:00 a.m.
Pitino is Oaks-Bound
Indian Charlie spotted Slick Rick purchasing his Derby hat.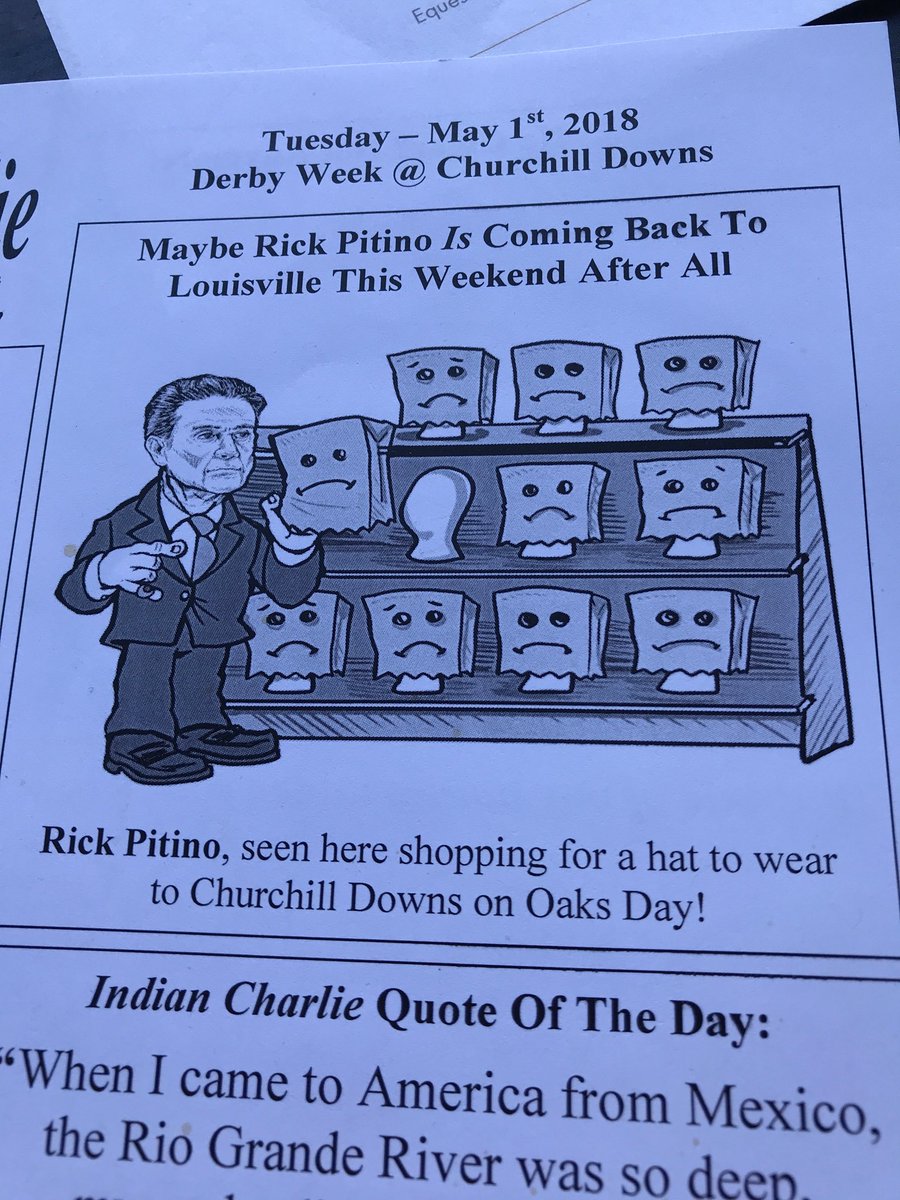 Combine SZN
News broke late last night that Hamidou Diallo will join Kevin Knox at the NBA Combine.  Confirmation has yet to come from the rest of the Cats, but he's telling people that all six eligible Wildcats will be in Chicago from May 16-20.
Terry Rozier: Still Trolling
Even after the series against the Bucks, he's still throwing jabs at Eric Drew Bledsoe.
.@T_Rozzay3 tells @ROSGO21 why he wore a Drew Bledsoe jersey today pic.twitter.com/6TBk7Y4Rbc

— Born Salty (@cjzero) May 1, 2018
The Celtics rode their Game Seven victory momentum into the first game of the second round against Philly.  Boston blew away The Process with a surprising 117-101 victory.  Tonight's playoff schedule:
8:00 — Cavaliers at Raptors on TNT
10:30 — Pelicans at Warriors on TNT (GS leads 1-0)
Hopefully the New Orleans Pelicans are as pesky as the pair that crashed Pepperdine's commencement.
PELICAN ATTACK: A college graduation was derailed Saturday in California after two pelicans crashed the ceremony.

Watch as one pelican almost bit an area no man would appreciate. pic.twitter.com/RFKP8YtfVj

— WKYT (@WKYT) April 30, 2018
The Kentucky Colonels are Back
Kind of.
Forty-three years after their ABA Championship, Artis Gilmore, Louie Dampier, Dan Issel and more than two dozen former Colonels have returned to Louisville for Derby Week.  Tonight they'll sign autographs form 6-8:00 at the fairgrounds for the Pegasus Parade Preview Party.  Thursday they will serve as the grand marshals of the Pegasus Parade as the city attempts to bring pro basketball back to Louisville.
Kevin Knox joins KSR
The Kentucky small forward will also be signing autographs today at 5:30 at the Hopkinsville Chick Fil-A.  See all of his tour dates here.
[mobile_ad]