Try KSBar and Grille's New Lunch Menu
It's almost lunch time. You look like you could use a delicious meal to fuel you through the rest of your day. Why not give KSBar's new 9 for $9 lunch a try?
Each meal includes a soft drink or tea and your choice of house chips or fries. Whether it's a hearty BBQ burger or a crispy chicken salad that's smothered in spicy KSBar sauce, there's something for everybody on KSBar and Grille's 9 for $9 menu.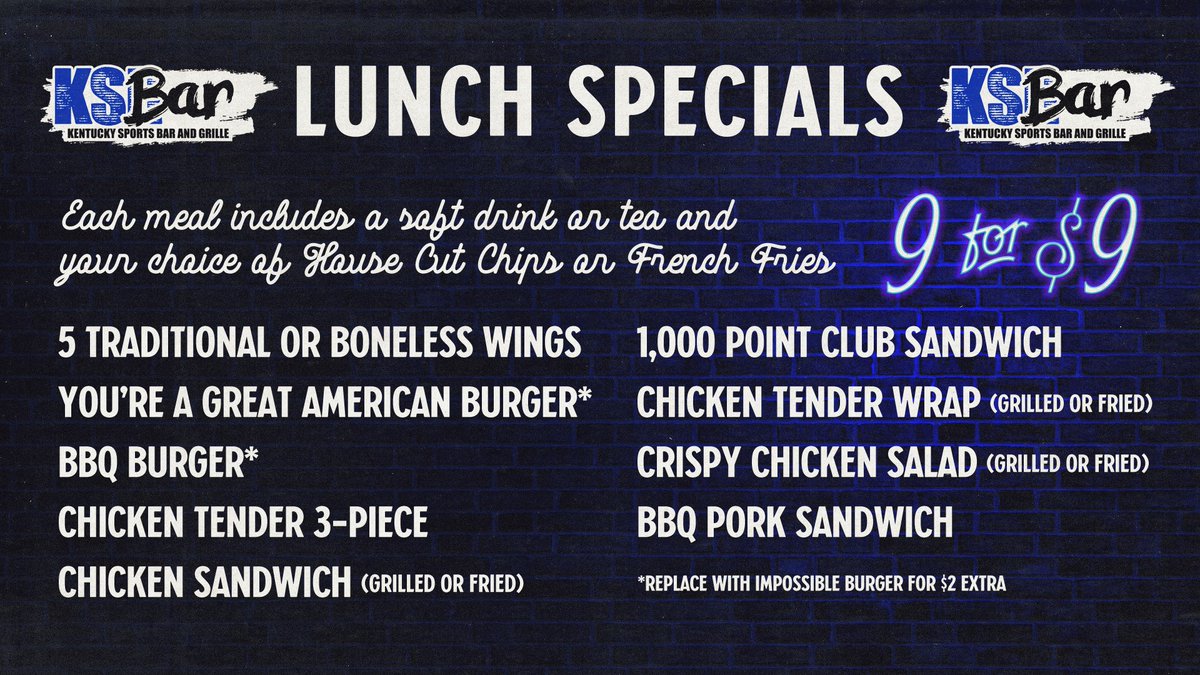 If you can't make it in time for lunch, don't you worry. KSBar's Happy Hour menu is loaded with food and drink specials.