Travis Ford as Macklemore at Oklahoma State's Homecoming & Hoops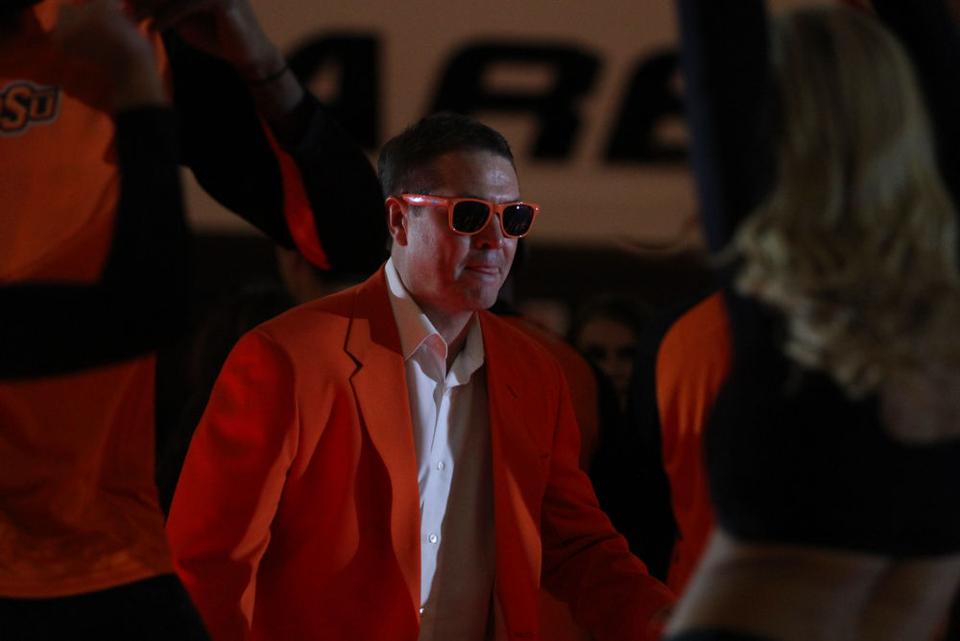 Former Kentucky guard Travis Ford, now the head coach at Oklahoma State, took a page from Macklemore's book at Homecoming & Hoops over the weekend. Ford recreated the rapper's "Downtown" routine, after seeing it performed at the MTV VMAs.
The pride of Madisonville put on a show for Cowboys fans, but he's no Matthew Mitchell.
Quite a performance by @OSUCoachFord5 and @OSUMBB (1 of 4) pic.twitter.com/euEztSPp83

— Kristen Keith (@trackris24) October 24, 2015
Quite a performance by @OSUCoachFord5 and @OSUMBB (2 of 4) pic.twitter.com/tgUQ2lWgs7

— Kristen Keith (@trackris24) October 24, 2015
Quite a performance by @OSUCoachFord5 and @OSUMBB (3 of 4) pic.twitter.com/ZtKP4mMCwT

— Kristen Keith (@trackris24) October 24, 2015
Quite a performance by @OSUCoachFord5 and @OSUMBB (4 of 4) pic.twitter.com/dvLE4Bm4Hf

— Kristen Keith (@trackris24) October 24, 2015