Trainer suspended after race horses test positive for Viagra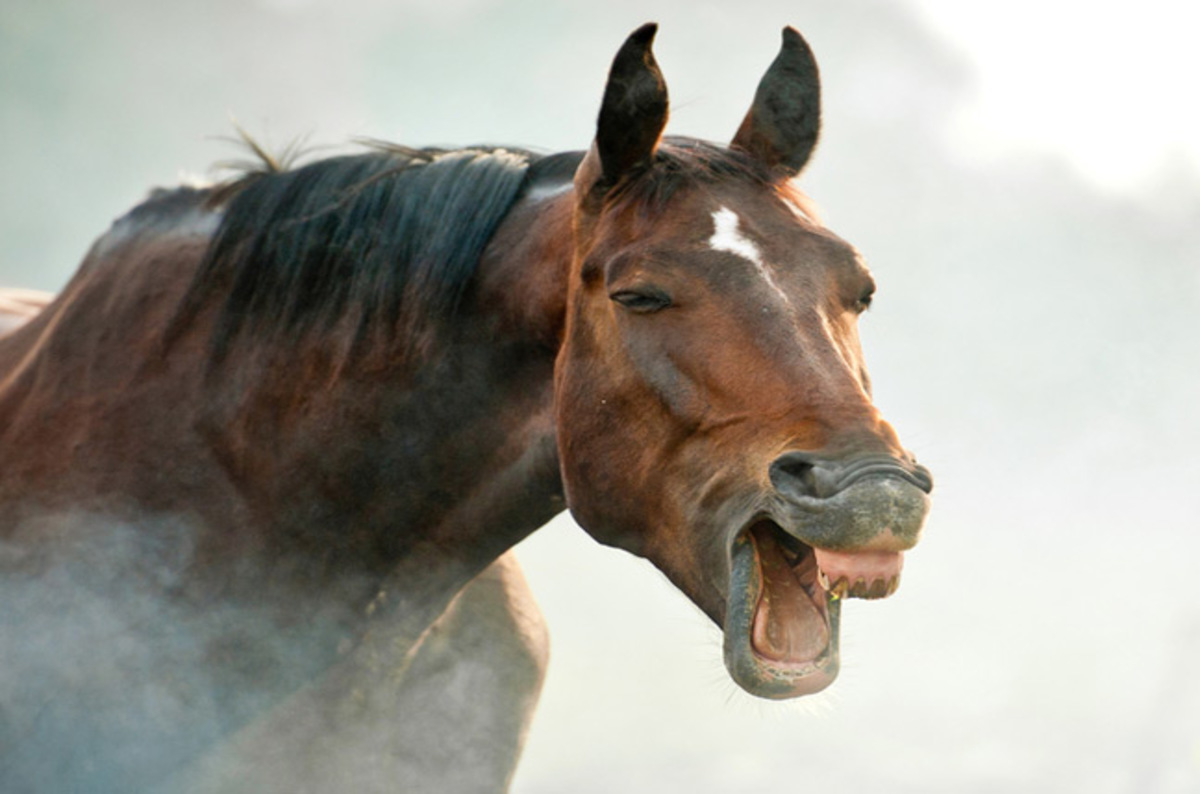 Trainer Mike Mudaris is in some hot water in the racing world after two of his horses tested positive for the drug sildenafil, also known as Viagra.
According to Daily Racing Form, Mudaris was given a $17,500 fine and an 18-month suspension when it was discovered two of his horses that ran during the 2016 Del Mar summer meet, had been doping on grandpa's sex medicine. The horses were disqualified and all prize money was returned.
Mudaris' attorney said the trainer "did not administer sildenafil to the horses and is being penalized under the absolute insurer's rule."
Now I know very little about training horses (nothing, actually), so I do not know why anyone would give a horse medicine for erectile dysfunction. In theory I guess it would make the horse run harder, and for longer than 30 seconds, but I'm only assuming here.
Whatever the case, it's a stiff penalty.