TRAGIC: Bardstown bourbon storage building collapses
Ready for the saddest picture you'll see all day? A rickhouse at Barton 1792 distillery in Bardstown collapsed this morning, causing 9,000 barrels of aging bourbon to tumble to a splintery demise:
JUST IN: Bourbon barrel storage facility collapses in Bardstown.

According to Fire Chief Mattingly, the Building collapsed at Barton 1792 Distillery around 11am. No injuries reported. No word yet how many barrels were destroyed @WLKY pic.twitter.com/Fk9FZXrHIw

— Julie Dolan (@WLKYJulie) June 22, 2018
Thankfully, no people were hurt, but the bourbon! Oh, the bourbon.
UPDATE: According to the Herald-Leader, an estimated 9,000 of the 20,000 barrels in the building were effected and many of them rolled down the hill towards a creek off the Beech Fork River. The EPA is on its way to determine whether or not the water has been contaminated.
EVERYONE TO THE CREEK, NOW!
UPDATE x2: This picture of the damage from WLKY.com is truly remarkable.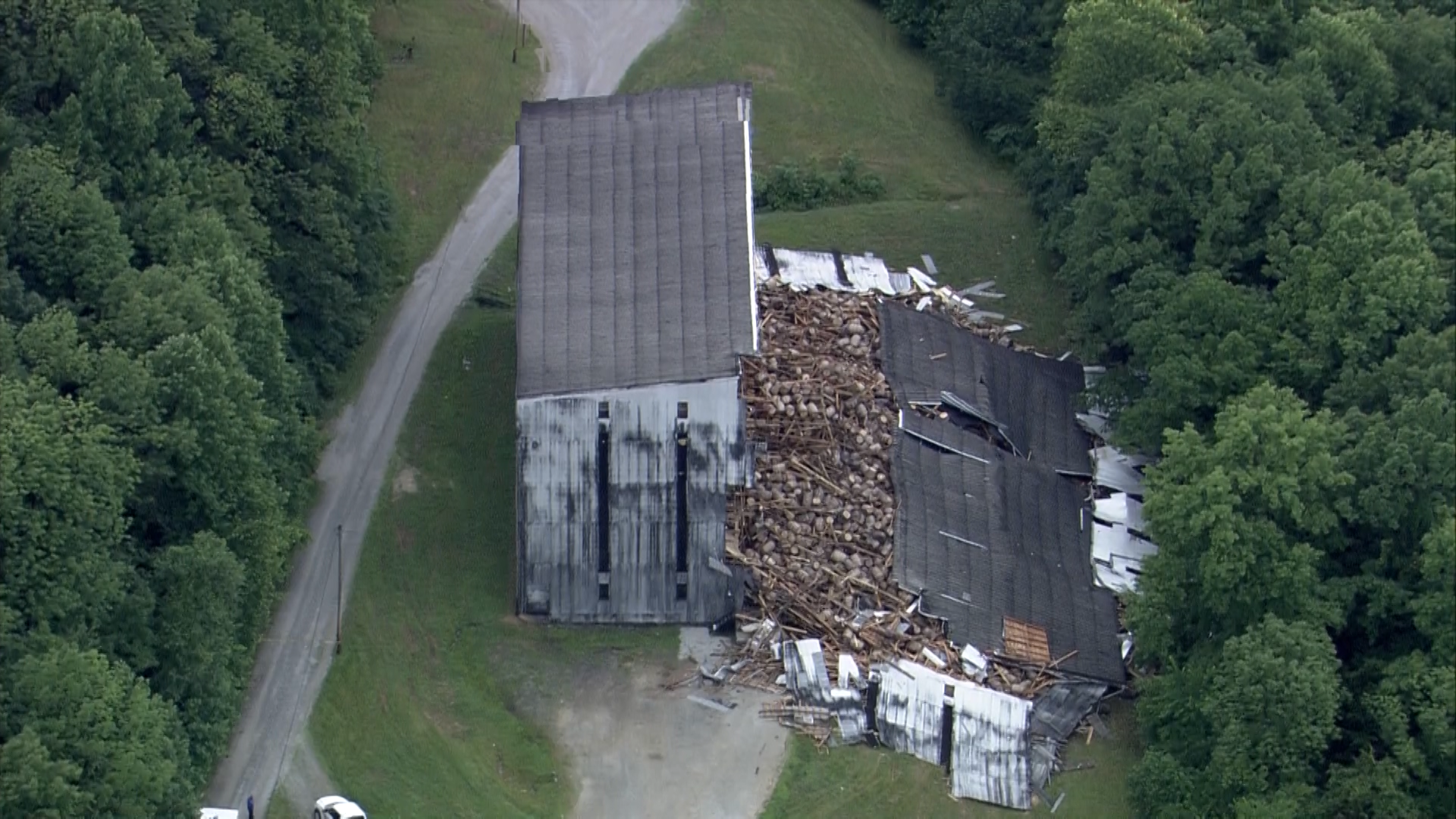 [mobile_ad]