Today on KSR: What's going on with Kerry Blackshear Jr? The Kentucky-Kerry Blackshear Jr. saga added an unexpected twist Monday evening.
For the second time since he revealed his intentions to transfer from Virginia Tech, news broke that Kentucky made contact with the second team All-ACC selection. This time, Rivals' Corey Evans reported John Calipari conducted an in-home visit with Blackshear's parents.
"That wasn't the case," Blackshear Sr. told Adam Zagoria. "Yes, I am [scheduled to meet with him]. To be honest, we're trying to figure that out right now as we speak."
For those counting at home, there have been two Kerry Blackshear-Kentucky reports. Each report was later refuted by the Dad. Why that's the case, one can only speculate.
Recruiting is a bizarre business. In Kentucky's case, they like to move quickly on the grad transfer market. Reid Travis was slated to visit Villanova, but canceled shortly after visiting Kentucky. Nate Sestina verbally committed as soon as he returned home from his visit. Neither of those players brought as much recruiting buzz as Blackshear Jr. With every school in the country calling, it appears that Kentucky is trying to keep a low-profile. Refuting reports of contact with the school is one way to do it.
For now, there's not much we can do but guess and wait for another report to be refuted. In other transfer news…
Keith Stone is going to Miami
Arguably Florida's best player is leaving Gainesville. News to me. Keith Stone is ditching Mike White to play for Jim Larranaga at Miami. Despite the loss, I think the Gators will be just fine on the wing with Scottie Lewis.
Keldon Johnson brought quite the Crowd
Blue got in to KSBar to meet the former Wildcat.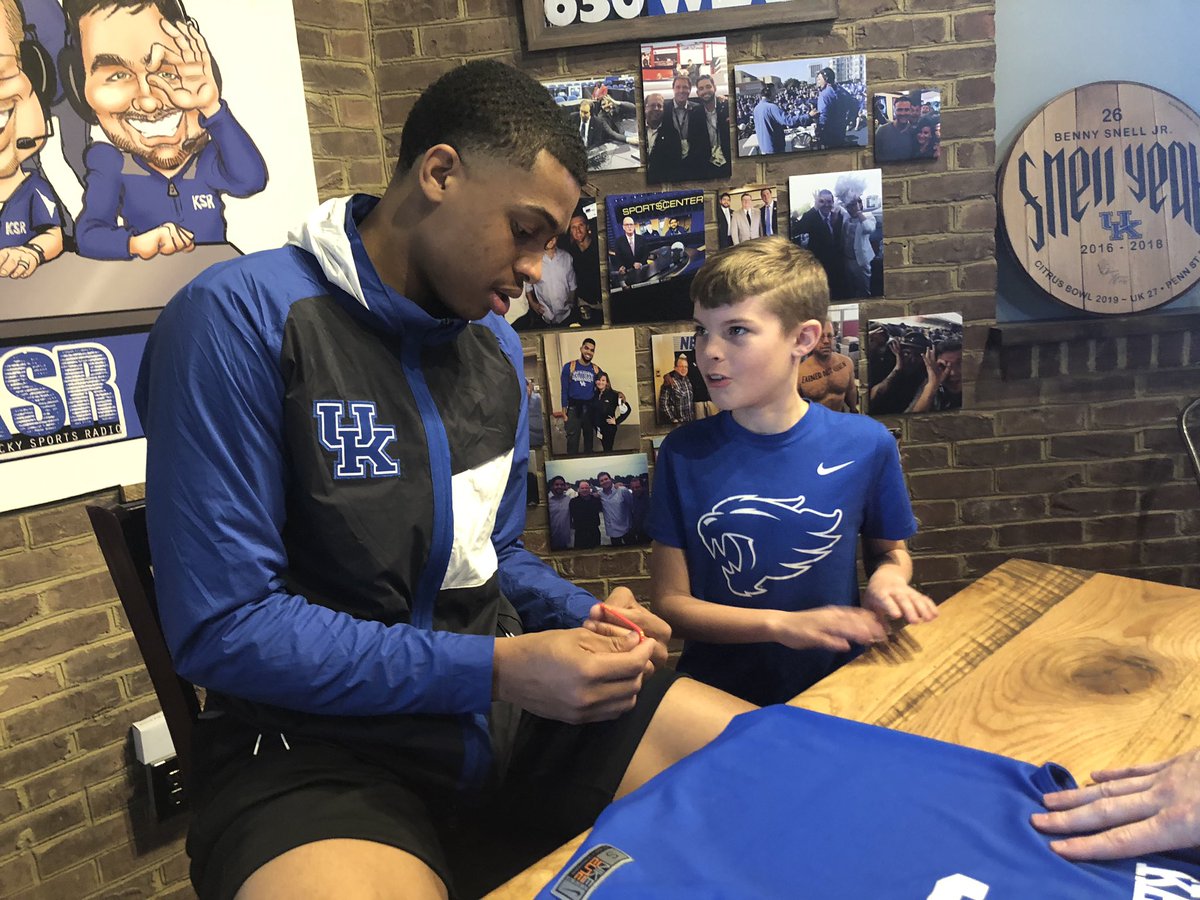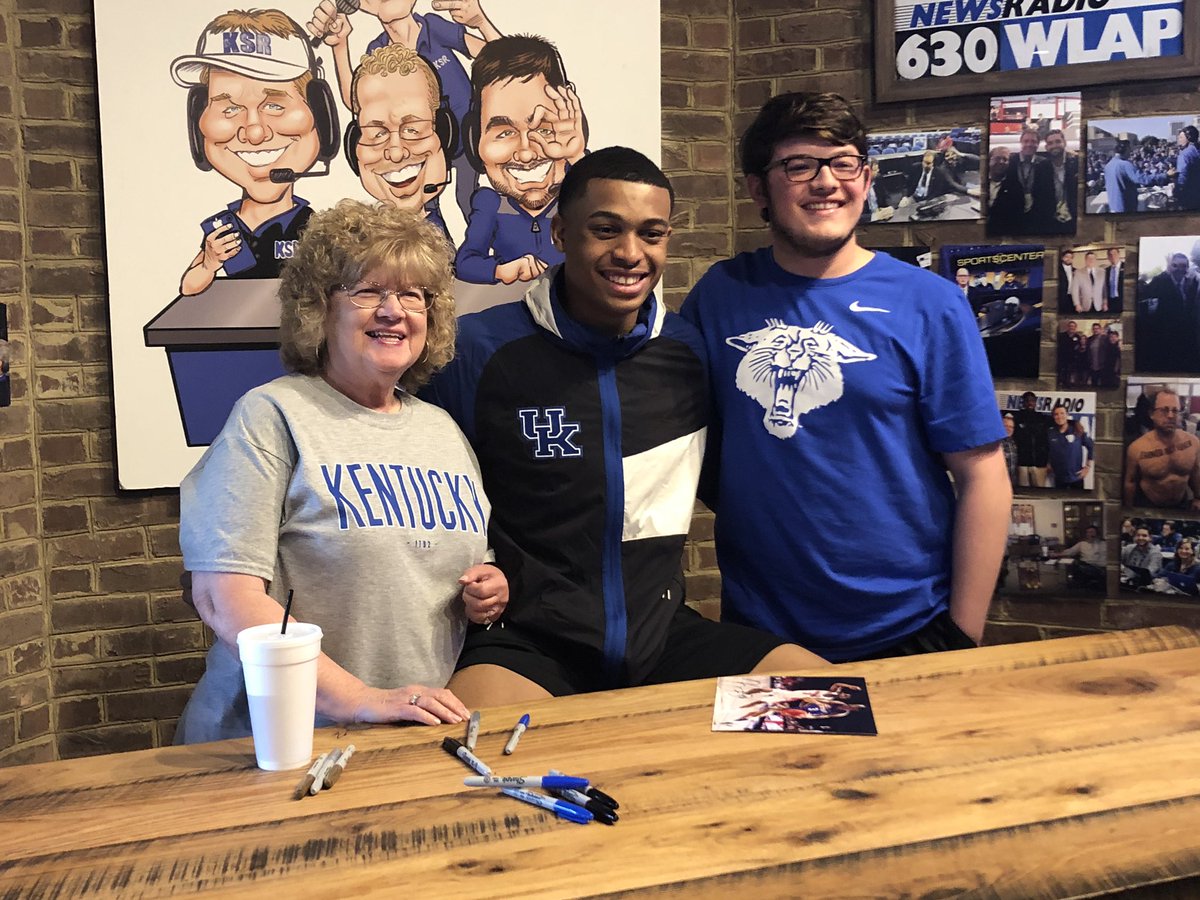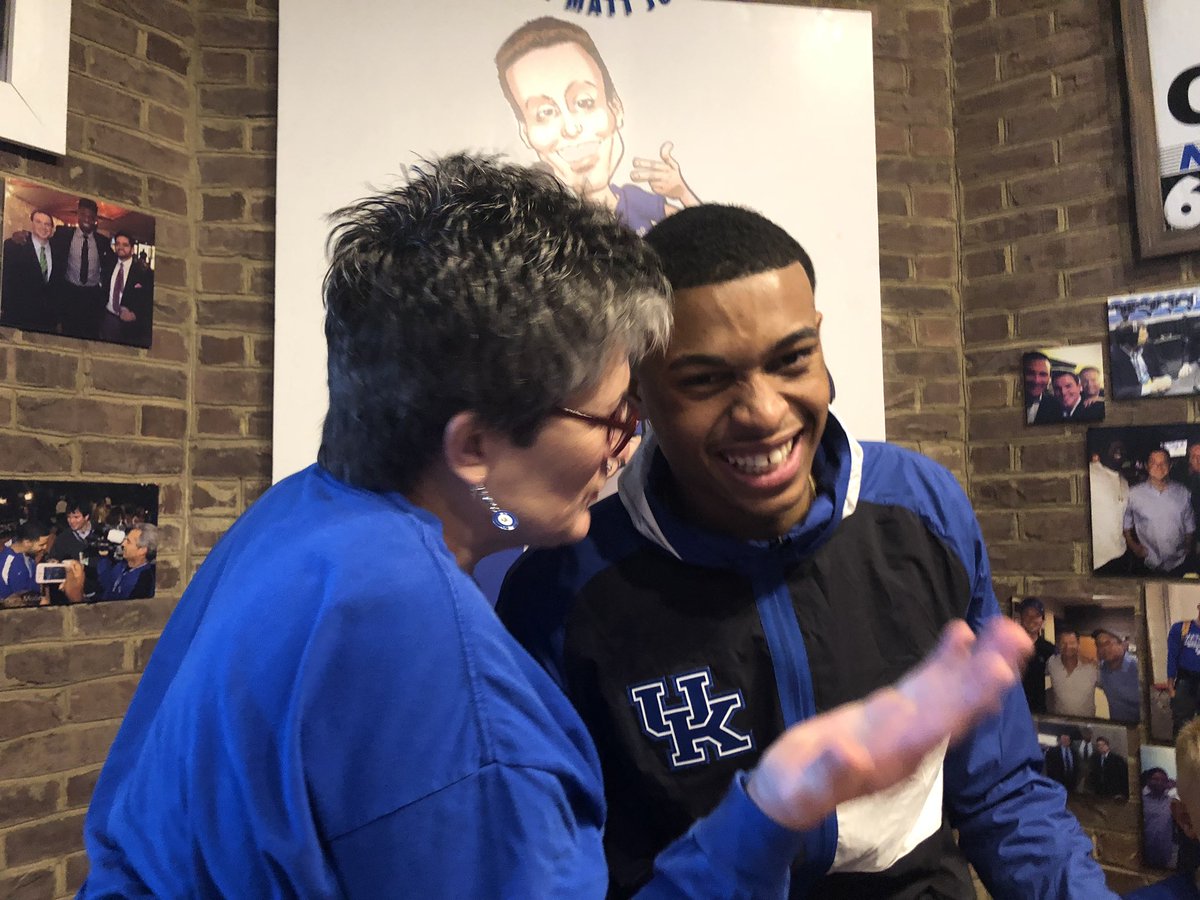 You can stop by anytime today to pick up your tickets to meet Tyler Herro Wednesday night. Don't forget you can also meet Maci Morris and Jonny David at KSBar Thursday night.
Mark Stoops Speaks
Before a wild weekend unfolds, Mark Stoops will talk to the media this morning about his players that will be picked in the NFL Draft. We could also hear a little more about his thoughts on the Blue/White Game and the Cats' offseason recruiting efforts.
Football Coaches were Crootin' in Louisville
The Big Dog and Eddie Gran made the short trip down I-64 to visit a few schools in the Louisville area. Before John Young officially visits UK this weekend, coaches stopped by spring practice at Christian Academy of Louisville. They also spent some time at Louisville Male High School where they offered rising sophomore Selah Brown.
Tonight's NBA Playoff Schedule
Monday night Eric Bledsoe and the Greek Freak closed out the Pistons, while Donavan Mitchell and the Utah Jazz live to fight another day. Tonight we have four games on the schedule.
7:00: Magic at Raptors on NBATV
8:00: Nets at Sixers on TNT
9:30: Spurs at Nuggets on NBATV
10:30: Thunder at TrailBlazers on TNT
UK Sweeps Senior Series
Kentucky's final home series in conference play wrapped up with a sweep of No. 14 Auburn. Senior Jenny Schaper's home run in the sixth broke a scoreless tie and sparked a 7-0 run to close out the Tigers.
The Cats' season finale at John Cropp Stadium is Wednesday night at 6:00 against EKU.
KSR is live in one hour. Don't miss it.
[mobile_ad]