Today on KSR: The Return of Game Seven Jamal Murray
Like all (wild) cats, Jamal Murray and the Denver Nuggets must have nine lives. Every time you think they're done, they scratch and claw their way back to life.
For the second time in these NBA Playoffs, the Nuggets trailed 3-1. Just like the series against Utah, they rattled off consecutive wins behind excellent three-point shooting to reach a decisive game seven. The last game seven was a sloppy mess of a game. Will the Nuggets have enough left in the tank to send the Clippers home or will we get an all-L.A. Western Conference Finals? Tip-off is set for 9 pm ET on ESPN following the opening game of the Eastern Conference Finals between the Heat and the Celtics.
News on Joey Gatewood?
This week might finally be the week that the former Top 50 quarterback gets the green light to play football for Kentucky this fall. Mark Stoops revealed on Monday night's call-in show that the ball is now in the SEC's court.
"I feel good about that, but you never know till it's done. Hopefully we hear something this week," he said. "We have to move forward until we get that final waiver, so we'll see where that goes. I do anticipate getting an answer this week."
Depth Chart Developments
Stoops was feeling extra newsy Monday night. The depth chart will not officially be released until next Monday, but UK's head coach went ahead and shared that Matt Ruffolo beat out Chance Poore to be the Wildcats' placekicker. You probably will not see Davonte Robinson on that week one depth chart. The redshirt senior defensive back missed the 2019 season with a quad injury. He's had a few other minor injuries during preseason practice that will prevent him from being completely healthy for "a few more weeks." Click here to see what else you missed on The Mark Stoops Show.
The Bud and Benny Show
Bud Dupree and Benny Snell stole the Monday Night Football spotlight. The former Wildcat outside linebacker was all over the field for the Pittsburgh Steelers, making tackles in the backfield and applying pressure on Daniel Jones all night long. His most impactful play came at the goal line, ending a 19-play drive without shedding any blood.
.@Bud_Dupree and @CamHeyward force the goal line INT! #HereWeGo

?: #PITvsNYG on ESPN
?: NFL app // Yahoo Sports app: https://t.co/jSG62oMhon pic.twitter.com/qBQHmyoM4C

— NFL (@NFL) September 15, 2020
Dupree finished with four tackles, two for loss, and that game-changing pass deflection for the Steelers. On the offensive side of the ball, Benny Snell took over the running back duties for James Conner and played exceptionally well in his sophomore debut, recording his first career 100-yard game. He picked up 113 yards on 19 carries (5.9 ypc.) to help the Steelers salt away a 26-16 victory over the G-Men.
Kentucky Returns to the Practice Field
Mark Stoops' team has officially started preparing for the Auburn Tigers. Of course, the coaches have been evaluating Auburn for quite some time. Up until now the focus at practice has simply been on individual improvement and installing the playbook. Now their attention is on the Tigers as the coaches roll out the season-opening gameplan.
It's an exciting time around the Joe Craft Football Training Facility. As the opening game draws nearer, KSR is helping you prepare with position previews. Terry Wilson and the Wildcat quarterback room got first dibs. Today we'll take a closer look at his favorite targets.
Pancakes for Breakfast?
Tuesday is objectively the worst day of the week. Start it with a syrupy stack of flapjacks, courtesy of Trent Williams.
O M G … Trent Williams at LT. ????????
pic.twitter.com/1EwiXM6Uvu

— Geoff Schwartz (@geoffschwartz) September 13, 2020
That is a great football video. This is not a great football video. Frankly, I'm disappointed I didn't see this awful Bobby Petrino promo before he got shut out by the Sooners on Saturday.
Incoming! @CoachBPetrino taught Boomer how to throw a touchdown pass. Our favorite Bear has a ? rating for arm strength. Not so much on accuracy. ?

The @MOStateFootball Bears open their abbreviated fall season this Saturday (Sept. 12) at Oklahoma. #GoMaroon ?? pic.twitter.com/lu6zzcHduQ

— Missouri State (@MissouriState) September 8, 2020
It's Taco Tuesday!
You can dine in and get three all-beef tacos with chips and salsa for $10, or take out twice as many tacos for only $16. It's an incredible deal, just like our student study hall specials every Monday-Friday afternoon.
KSR's Dog of the Day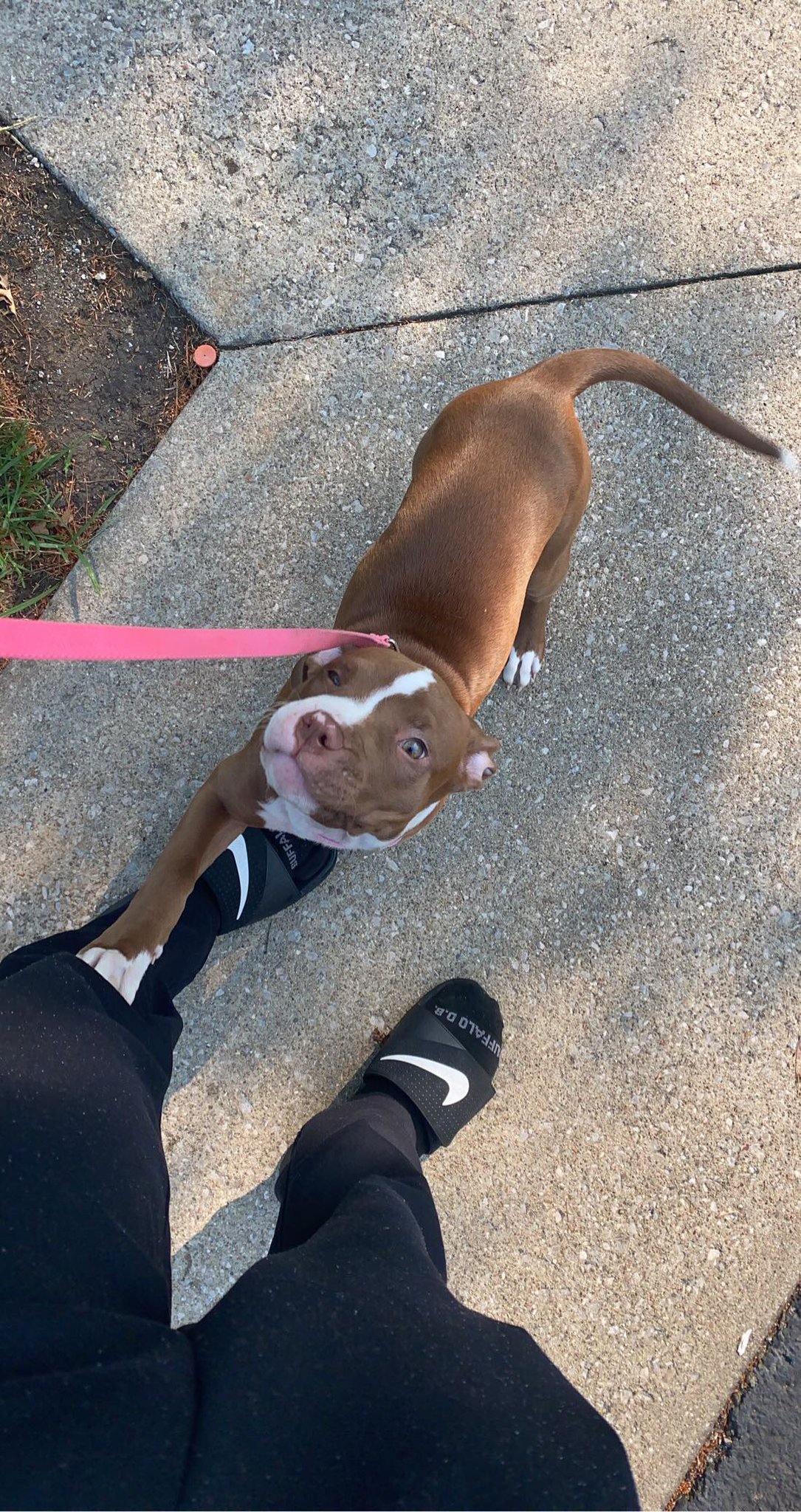 Instead of showcasing a fan's pup, today we're letting a UK football player steal the show. Outside linebacker Jordan Wright is the proud Dog Dad of Mocha. It can get lonely preparing for a football season while quarantining. He adopted the 13-week old pitbull this summer and he could not be more proud.
Gotta love @JayyDubb15's smile while talking about his puppy Mocha.
Full interview: https://t.co/59hicwJIQK pic.twitter.com/bbOeHNdCAX

— UK Sports Network (@UKSportsNetwork) September 12, 2020