Today on KSR: The Dice are still Hot The commits keep coming.
Tuesday afternoon D'Eryk Jackson became the third 2020 recruit to commit to Kentucky in five days, following running backs Torrance Davis and JuTahn McClain. After camping with the Cats, the talented inside linebacker had seen enough. Before leaving Lexington Jackson pledged his allegiance to the Big Blue Nation, choosing UK over Purdue, Ole Miss and Miss. State.
A three-star prospect from Dublin, Georgia, Jackson was recruited by Jon Sumrall. The new assistant's first commitment is Sumrall's kind of player. A hard-hitting thumper, Jackson is at his best when he's busting heads.
Aside from a 7-on-7 camp this weekend, today is the final day of camps at the UK football facility. Even though the action will slightly slow down, there will still be plenty of recruits visiting campus over the next two weeks who could potentially roll the dice. Don't Geek.
LOL My Butt Off at Terry Wilson Haters
The Terry Wilson trolls crawled out of their cave yesterday to hate on UK's starting quarterback. UK's quarterback isn't fazed and Vince Marrow doesn't have any time for that.
Wow we go 10 and 3 with @TerryTouchdown3 and he's the worst Qb in the SEC coming back lol my butt off. BBN let's go.

— CoachMarrowUK (@vincemarrow) June 12, 2019
Game Seven
Tonight Lord Stanley's Cup is in Boston. The Bruins or the Blues will be able to enjoy the greatest trophy in all of sports for the next 365 days. We'll find out exactly who gets that honor when the two teams take the ice at 8:00 p.m. ET on NBC.
Total Annihilation
The Women's World Cup debut by Team USA was quite a spectacle. The Americans completely crushed Thailand. Six goals were scored in the final 16 minutes en route to a 13-0 victory, setting a new World Cup record. The domination was immaculate, but not everybody was happy with the USWNT.
?? Canada was not impressed by the #USWNT today. Clare Rustad, Kaylyn Kyle, and Diana Matheson rip Rapinoe and Morgan for what they call "classless behavior". #FIFAWWC pic.twitter.com/2U3eVCFb2M

— WoSo Comps (@WoSo_Comps) June 11, 2019
the goal celebrations of #USWNT at 9-0, 10-0, 11-0 are so overboard. Why are they even trying to score anymore. I'm on #teamthailand at this point

— Jeff Paterson (@patersonjeff) June 11, 2019
The Dirty Water Derby Returns
The Ohio River soccer rivalry is back on. Once USL foes, the rivalry was forced to press pause when Cincinnati FC moved up into the MLS. Tonight Louisville City FC will travel up I-71 to take down their old foe in the U.S. Open Cup at Nippert Stadium. Kickoff is set for 7:30 p.m. ET and will be broadcast on ESPN+
A Sneak Peak into Football Season
The 80-day wait until Kentucky's season-opener feels like it's only getting worse. The fine folks around the program are trying to help. Yesterday they revealed the Honorary Captain for the opening kickoff will be Houston Hogg and showed off a brand new mural inside Gate 1 at Kroger Field.
Please, football season, get here soon.
Trivia Night at KSBar and Grille
So you think you know The Office? Let Billy put you to the test tonight at KSBar. The action starts at 7:00, but I suggest you show up a little bit earlier to prepare accordingly.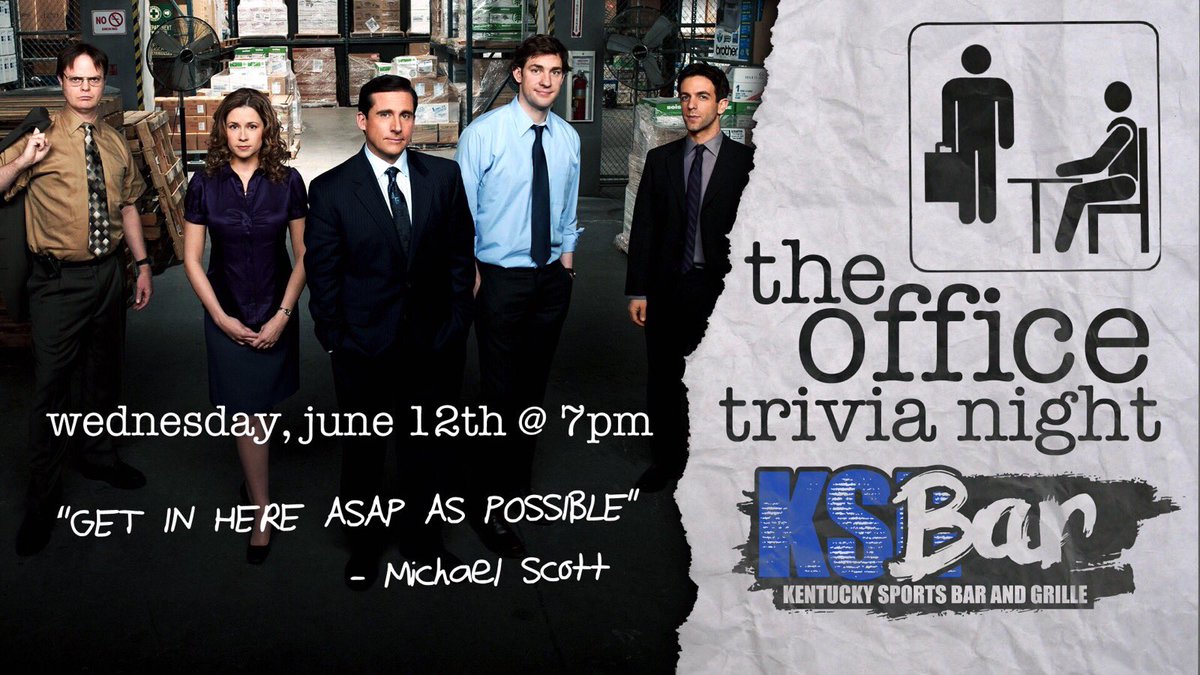 It's a Tom Hart Takeover
The Big Blue Nation's favorite play-by-play man will be taking his talents to the KSR airwaves. Don't miss the shenanigans beginning in one hour.
[mobile_ad]