Today on KSR: The 2019 Roster is Coming Together This morning the Big Blue Nation is receiving clarity. After spending a few weeks wondering what the 2018-19 Kentucky basketball roster will look like, the pieces are finally falling into place.
The greatest surprise was this morning's addition. E.J. Montgomery, the third-ranked power forward in the 2018 class, committed to Kentucky this morning over Duke following a Sunday in-home visit with John Calipari. UK's class is now considered the No. 2 recruiting class in America, and more importantly, Kentucky has some guaranteed depth in the frontcourt next year.
It's a ?????????? star type of morning. #EmbraceTheFuture #WhoWantsToBeNext

— Kentucky Basketball (@KentuckyMBB) April 9, 2018
In the backcourt, Shai Gilgeous-Alexander is expected to make his decision today. The point guard came to Kentucky as a four-star prospect and will likely leave after one season as a lottery pick.
If SGA does what many expect and heads to the NBA, there's somebody waiting to replace him. Ashton Hagans, the No. 1 point guard in the 2019 class, is a heavy Kentucky lean that could reclassify and join the 2018 recruiting class very soon.
This week will be packed with decisions that will determine next year's roster. To make sure you stay in the loop, download the KSR app and turn on notifications to hear Drew's meow whenever news breaks.
Tyler Herro's Impressive Jordan Brand Game Performance
The future Kentucky shooting guard was solid in his first all star game. Herro finished with 13 points, 5 rebounds and 5 assists. If you haven't kept up with Jack Pilgrim's spectacular work from New York City, you're missing out. If you'd prefer to be lazy, this clip will certainly help you understand what UK will have in the backcourt next year.
#BBN is going to love @raf_tyler. Smooth, swaggy and a heck of a scorer. He's got next. #NEXTvsNEXT #EmbraceTheFuture pic.twitter.com/IAR7ZxJmmy

— Kentucky Basketball (@KentuckyMBB) April 8, 2018
Bat Cats Win Another Series
A pair of back-to-back runs pushed Kentucky to a 10-5 win and a series victory over South Carolina. Nick Mingione's club is now 22-10 and tied for fifth in the SEC East with a 5-7 record in league play.
UK returns to action Wednesday with a mid-week road trip to Western Carolina. They'll stay on the road for a weekend series at Georgia.
Last Week of Football
Get your football fix in while you can. The Kentucky Wildcats will practice Tuesday and Thursday prior to Friday night's Blue/White Game. We'll have a pair of new podcasts to help you prepare, but until then, enjoy these highlights from Saturday's scrimmage (especially Lynn Bowden's).
Spring Practice Week 4 ???

>>Watch? pic.twitter.com/4yHwE7j38T

— Kentucky Football (@UKFootball) April 7, 2018
Patrick Reed Wears the Green Jacket
Jordan Spieth shot an incredible 64, Rickie Fowler had a late surge but Patrick Reed was just too good this week at Augusta National. Even without his usual Sunday red, the doughy 27-year old was just aggressive enough to shoot a -15 on the tournament and pick up his first career major.
Wrestlemania was Fine
For the first time, I watched Wrestlemania. I did not know what exactly to expect, which is why I was surprised there were still two more matches to go at 11:30. How can you have an event last that long? It got too boring when they used the Raw women's title for filler. That, plus the anticlimactic A.J. Styles-Nokamora showdown soured what was an extremely entertaining night.
Ronda Rousey proved all the haters wrong with an exciting victory and The Undertaker got back to his ass-whooping ways. Poor John Cena never stood chance against the tombstone.
I Found the World's Worst Kroger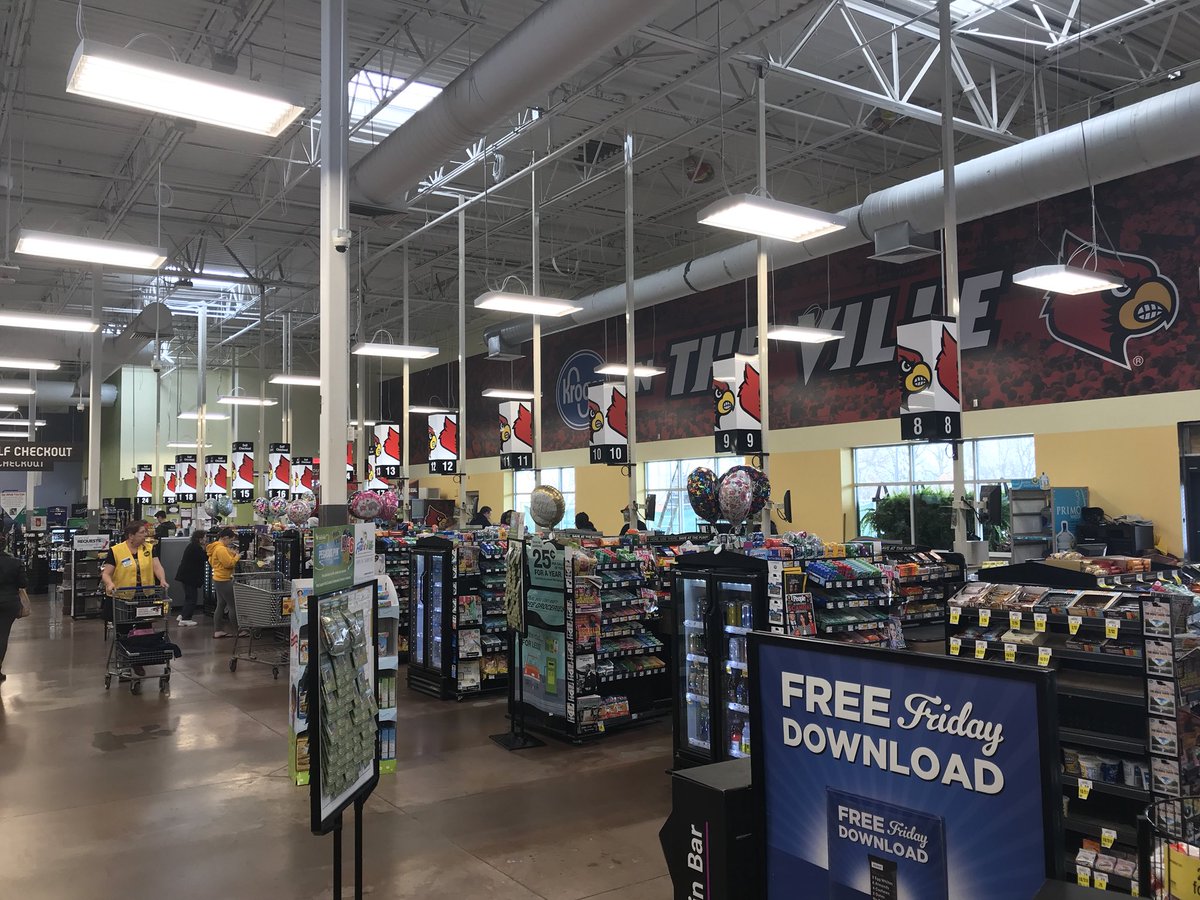 [mobile_ad]