Today on KSR: Summer League continues
Good morning, friends. Forgive the late start, there was some confusion in the KSR office this morning over who had today's morning post, but hey, it's a Monday. Let's run through the agenda real quick so I can go get some caffeine.
Summer League action continues
Basketball is back in our lives thanks to the Vegas Summer League, and so far, the former Cats are putting on a show. Kevin Knox continues to impress, turning in 22 points on Saturday and 19 last night, including this ridiculous dunk:
KEVIN KNOX MY GOD pic.twitter.com/D9yE7WftfO

— gifdsports (@gifdsports) July 9, 2018
As Calipari predicted, Knox is improving by the minute. He and the Knicks have today off, but here's when you can see the rest of the former Cats in action:
| | | | |
| --- | --- | --- | --- |
| 3:00 | New Orleans (Derek Willis) | Detroit | ESPNU |
| 3:30 | Toronto (Marquis Teague) | OKC Thunder (Dakari Johnson, Hamidou Diallo) | NBATV |
| 5:00 | Indiana (Alex Poythress) | Cleveland (Marcus Lee) | ESPN2 |
| 5:30 | Washington (Aaron Harrison) | Philadelphia | NBATV |
| 7:00 | Charlotte (Malik Monk — out, injury) | Boston | ESPN2 |
| 9:30 | Orlando (Isaiah Briscoe) | Phoenix | NBATV |
| 11:30 | LA Clippers (Shai Gilgeous-Alexander) | Houston | NBATV |
ICYMI on Friday, the Pacers waived Alex Poythress, so here's hoping he plays well enough over the next week to land an opportunity with another squad.
Peach Jam starts on Wednesday
Basketball recruiting heats up this week with the annual Nike EYBL Peach Jam down in North Augusta, South Carolina. TJ Walker will be on the scene to bring you all the latest on Kentucky's top targets in the 2019 and 2020 classes. Meanwhile, the Adidas Gauntlet Finale will also take place in New York later this week, meaning John Calipari will log plenty of miles on the private jet. Fuel it up!
Have you spotted a #KSR120 sign yet?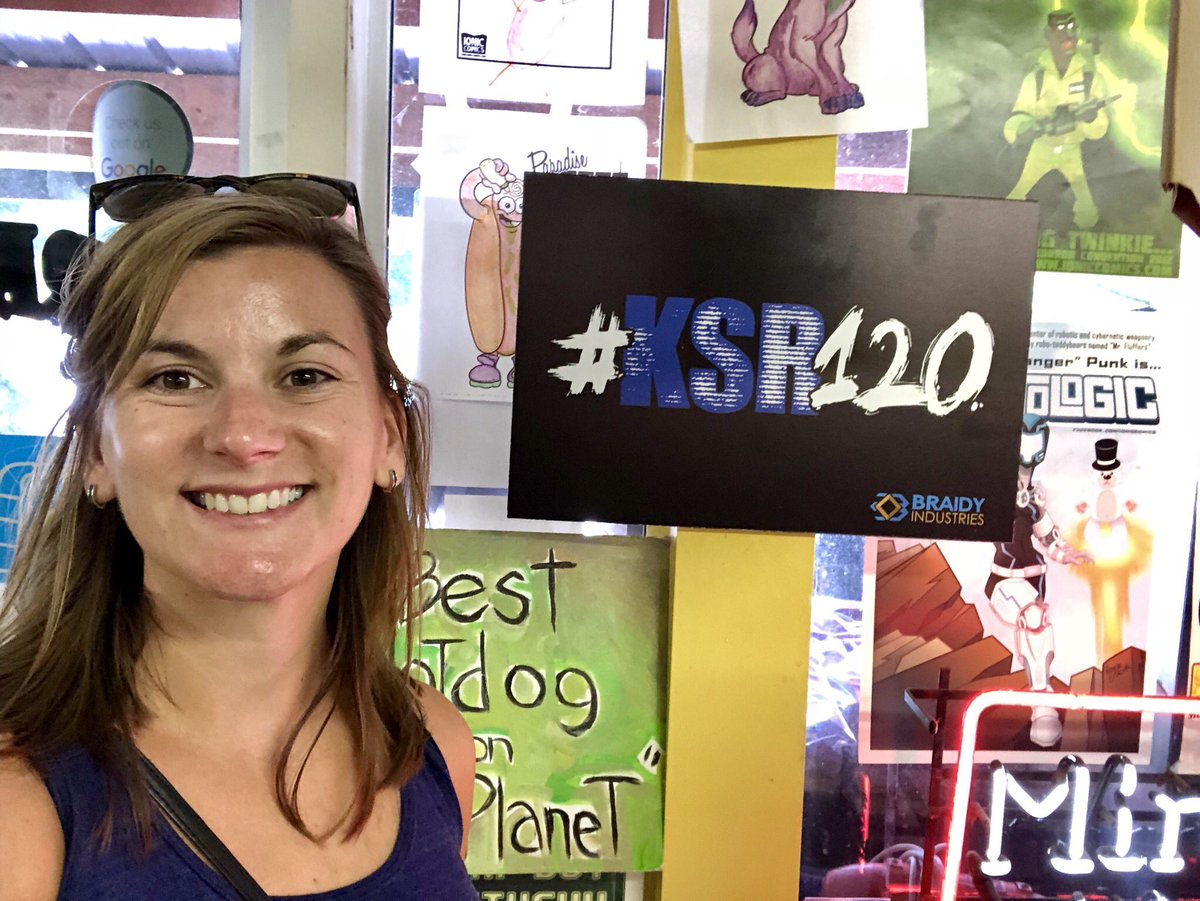 I saw one this weekend at Paradise Point at Barren River Lake, which I definitely recommend. The hot dogs really are the best on the planet.
Here's where the KSR Summer Tour will be this week
7/11 – Pendleton County – Northern Kentucky Golf Club – Country Club Drive Butler, KY
7/12 – Sparta – Kentucky Speedway
7/13 – Monticello – Conley Bottom Resort – 270 Conley Bottom Road
Don't forget, if you come to four tour stops, you'll be entered into a drawing for a trip to the Bahamas. Plus, you get to listen to the best radio show ever. How could you say no?
[mobile_ad]