Today on KSR: So, What Now?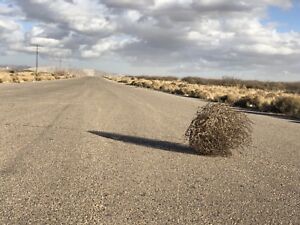 Last night, Kentucky's softball season ended in the Super Regionals for the third straight season, ending all major spring sports at UK this season and sadly, the party is over. We now enter the worst time of the year for college sports fans as we await the return of college football in 98 days.  So, what do we as Kentucky fans do now?
How about looking back on the fact that the 2018-19 season in athletics was one of the best, if not the best, in Kentucky history.
A thrilling 10-win football season, that was capped off with a Citrus Bowl Victory.
UK started 2019 Nationally ranked in 10 different sports.
A share at the SEC title in Volleyball for the second straight season
A Conference USA championship in soccer with an appearance in the elite eight
An elite eight appearance from Kentucky basketball team with big wins over, Kansas, Tennesee, North Carolina, and Louisville.
A farewell to one of Kentucky's beloved athletes Maci Morris
Another historic season for softball with record-shattering performances by players like Abbey Cheek and Alex Martens
The opening of Kentucky Proud Park.
A Succesful NFL draft that saw Josh Allen go in the top 10 to the Jacksonville Jaguars
Mitch Barnhart winning Athletic Director of the year.
Oh yeah, and we watched all of this at KSBar.
What a year. Don't be sad that it's over, just be happy that it happened.
Now, here's what's on the docket for today.
Jodie Meeks and The Raptors are heading to the NBA Finals
Last night, as I took a pre-game nap before the Kentucky softball game, The Toronto Raptors won their first Eastern Conference Championship in Franchise history, as they beat the Bucks 100-94. Toronto will go onto face the Golden State Warriors (sigh) in the NBA Finals.
24 SEASONS IN THE MAKING! #WeTheNorth pic.twitter.com/W2cB6OzXoI

— Toronto Raptors (@Raptors) May 26, 2019
For the first time in seemingly ever, Kentucky will have a player in the NBA Finals. Jodie Meeks will head there with the Raptors, and Boogie Cousins makes his first finals appearance as well with Golden State. The only question for Boogie is if he is healthy enough for a return in this season's NBA Finals.
This also means that we will have another week full of Drake memes and sideline antics, but hey if Toronto can somehow beat the heavily favored Warriors to end the Drake curse so Kentucky can win another national championship, I'm all for it.
Not only does all of America root against Golden State, but it looks like all of Canada will be too.
Giannis is Confused
Giannis just walked out in the middle of the press conference ?pic.twitter.com/UmhVHo5soy

— Complex Sports (@ComplexSports) May 26, 2019
The NBA is so fun to watch, just for the funny little things like this.
Most times when players walkout mid-press conference, it's usually through frustration, but it's evident in this video the Greek Freek just misunderstood Khris Middleton in their season-ending press conference. Middleton gave Giannis the go-ahead nod to answer the question while Giannis though Middleton was signaling him to leave. The confusion on Middleton's face says it all, and I can't stop laughing.
What Will EJ Do?
On a more serious topic, it has lately become evident that EJ Montgomery may be closer to the draft than we thought. Once EJ put his name in the draft, we thought he would for sure test the waters, then return for this sophomore season at UK. But, as time has gone on, it's become more evident by the day he may be leaning towards staying in the draft.
He is lowering the bar for himself, seemingly by day for reasons to stay in the draft. It went from first round draft pick, to now he wants a second round guaranteed deal to remain in the draft. Tony Delk even came out yesterday and said he believes EJ will stay in the draft.
UK on one shoulder, NBA on the other, what will EJ do? He has until the end of May to decide.
The best thing from the internet you'll see today
Think your favorite teacher is the coolest? Nope. This professor in this viral tweet has taken that claim. With his resemblance to Walter White and these awesome in-class experiments, it has me thinking I may transfer to whenever this guy is teaching. So watch this to start your Sunday on a positive note.
I took Chem 100 this Spring semester and this is what it consisted of 🙂 pic.twitter.com/szywu0edn2

— Daniel (@Simply__danny) May 23, 2019
Happy Sunday, BBN!
---