Today on KSR: Ryan Lemond is in Prison for a Long Time, Thanks to Silent Guard
A message from our sponsor: 
Serving Central Kentucky since 1994, Silent Guard stands behinds everything we do and we are committed 100% to total customer satisfaction. With over 135 years of combined experience, Silent Guard guarantees professional installations for all services we provide.
Silent Guard provides state-of-the-art residential and commercial security alarm & home/business automation solutions that keep you protected and give you peace of mind 24/7.
Contact us today at (877) 698-1854 or visit us at www.SilentGuard.net to learn more about how Silent Guard can serve your home or business.
---
Ryan Lemond's golf skills were tested…and he failed miserably.
After a solid practice round on the University Club greens, Ryan fell flat on his face once the TV crews went live. The first attempt had perfect speed, but was pushed right. The second look flew by the cup. After overcorrecting on the third, it only got worse from there. Matt even offered an olive branch by giving him his fifth putt from only three feet away. That attempt may have been his worst of the day. His wife Amanda actually had the best attempt of all, but it wasn't enough to keep him out of KSJail.
The fun idea has now forced Ryan into KSBar for the next ten days. Will his sentence be commuted for good behavior? That's unlikely.
Last Name: LEMOND
First Name: RYAN
Book Date: 5/20/19
Charge: FAILURE TO MAKE A PUTT (5 Counts)
Sentence: 10 Days (No Bond) pic.twitter.com/V89xDY8erf

— KSBar and Grille (@KSBarAndGrille) May 21, 2019
Justin Rogers Commits to Kentucky
It was an historic Monday on the Kentucky football recruiting front. Justin Rogers became the highest-ranked player to commit to UK in the Rivals era and the first five-star prospect from outside of the state's borders. The early scholarship offer and his relationships with two Detroit natives, DeAndre Square and Marquan McCall, put the Cats over the top.
— Justin Rogers (@AllAmerican52JR) May 20, 2019
Rogers chose UK over Alabama, LSU, Michigan, Georgia and Tennessee. To say Mark Stoops and Vince Marrow were excited following the announcement would be an understatement. Rogers' future teammates shared similar feelings on Twitter.
MANNNNN WE GOT ANOTHER ONE!!! SEC GET READY WE COMING! #YAHTZEE #BBN ????? WELCOME TO THE FAMILY @AllAmerican52JR

— John Young (@the_johnyoung) May 20, 2019
Welcome to the family brotha? https://t.co/pselawFbRg

— dru (@AndruPhillips) May 20, 2019
It's been a long journey but congrats to my brother ?? I played with Justin in little league and boy did we come a long way I'm glad I can suit up with him again congrats bro ??@AllAmerican52JR pic.twitter.com/OD0M83RA88

— DeAndre Square (@d_square10) May 20, 2019
The ripple effects of Rogers' decision will be felt throughout the recruiting world for quite some time. Who could join him on this wave of recruiting momentum? I'll let you know later today.
UK is out of the RJ Hampton Sweepstakes
For quite some time, many believed the five-star point guard would eventually be a Kentucky Wildcat. That all changed when he jumped into the 2019 recruiting class last month. Hampton's father said yesterday, "Kentucky's backcourt is set."  Instead, Hampton will choose between Kansas, Memphis and Texas Tech.
Kentucky fans are no longer waiting to see what happens with Hampton, but we're still waiting to hear any news from Jaden McDaniels' camp. More and more analysts are flipping picks to Washington. Can John Calipari pull off a last minute miracle? We'll have to wait and see.
Conference Finals Continue
The Golden State Warriors are once again in the NBA Finals. The Portland Trail Blazers pushed game four into overtime before ultimately falling 119-117. In the east the Toronto Raptors will try to even the series tonight against the Milwaukee Bucks. They'll have homecourt advantage when game four tips-off on TNT at 8:30 p.m. ET.
Primary Election Day
It's time to vote. It's only a primary, but that's no excuse. Exercise your civic duty. Not sure where to submit your ballot? All registered voters can see where to find their designated precinct here.
Goodbye, Thrones
It's been two days and I'm still in mourning. My favorite show has finally ended in bittersweet fashion. I broke down the series finale with T.J. Walker in an extra long edition of Kentucky Thrones Radio. If that doesn't help you get through the difficult time, this incredible montage should:
One second from every episode of Game of Thrones. pic.twitter.com/rFz2CFLwBx

— Andy Kelly (@ultrabrilliant) May 20, 2019
KSR is LIVE from KSJail
Ever heard a radio show from jail? That's what you're getting from Kentucky Sports Radio for the foreseeable future. It all starts at 10:00 a.m.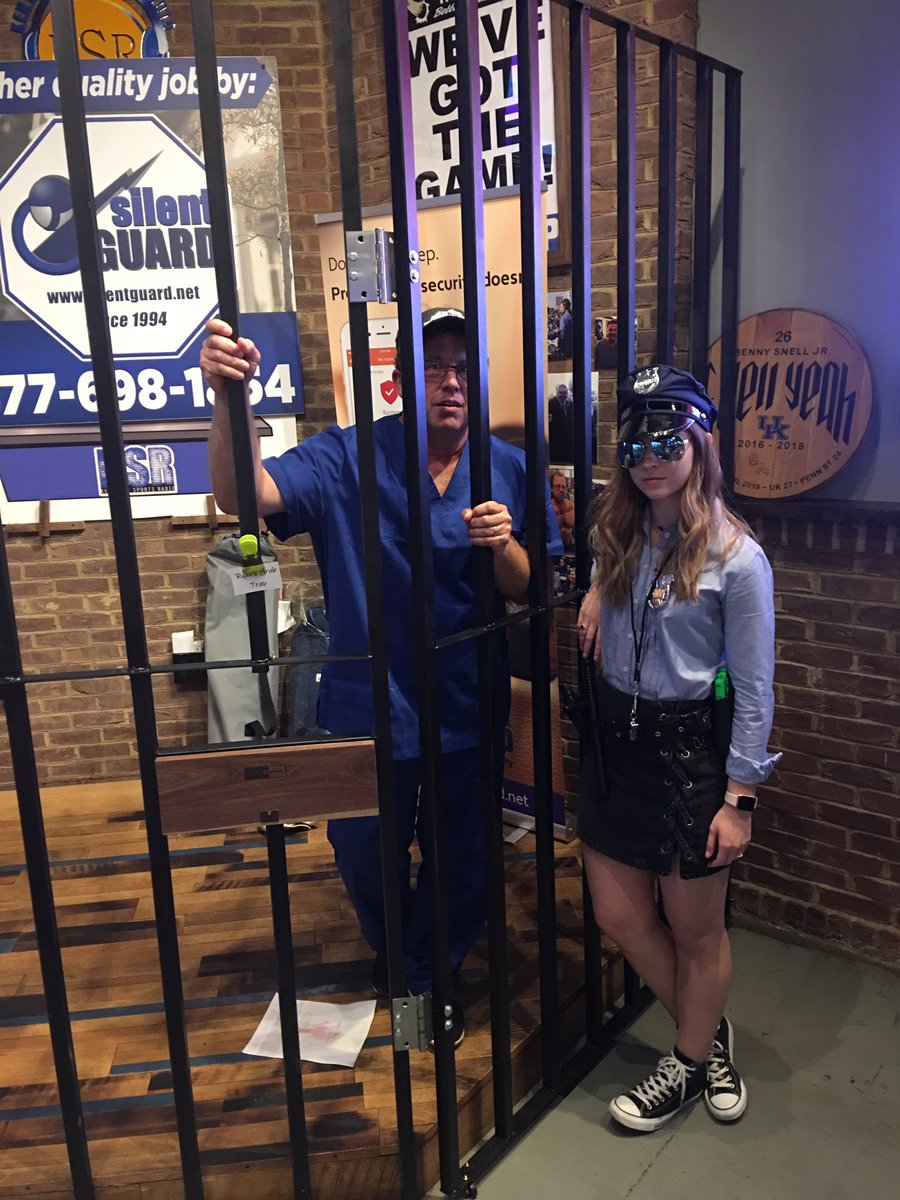 [mobile_ad]