Today on KSR, presented by Silent Guard
A message from our sponsor: 
Serving Central Kentucky since 1994, Silent Guard stands behinds everything we do and we are committed 100% to total customer satisfaction. With over 135 years of combined experience, Silent Guard guarantees professional installations for all services we provide.
Silent Guard provides state-of-the-art residential and commercial security alarm & home/business automation solutions that keep you protected and give you peace of mind 24/7.
Contact us today at (877) 698-1854 or visit us at www.SilentGuard.net to learn more about how Silent Guard can serve your home or business.
---
We've got quite a busy Monday ahead of us, culminating with Ryan's Putt for Prison sponsored by the fantastic folks at Silent Guard, so let's get to it.
Five-star OL Justin Rogers announces his college decision at 4 p.m.
While Ryan's putts are on everyone's mind, the biggest UK Sports news of the day centers around five-star offensive lineman Justin Rogers, who will announce his college decision at 4 p.m. The 6'3″ 314 lbs. Oak Park, Michigan native is considered the best offensive guard in the country by Rivals and 247 Sports Composite and is down to Kentucky, Alabama, Georgia, LSU, Michigan, and Tennessee.
Kentucky's had the momentum in his recruitment for a while, but Alabama made a late push; will Stoops and company be able to hang on and land the program's highest-ranked recruit since Micah Johnson? If so, current Cats and fellow Michigan natives Marquan McCall, Tyler Markray, and DeAndre Square also deserve some credit:
Detroit boys ?…. pic.twitter.com/xgkSCP7fqa

— Justin Rogers (@AllAmerican52JR) January 27, 2019
Right now, Kentucky holds the lead in Rogers' 247 Sports Crystal Ball with 59% of the predictions. We'll have full coverage of the decision all day leading up to 4 p.m.
We're still waiting to hear about Jaden McDaniels
If you were offline this weekend, don't worry; you didn't miss much with the Jaden McDaniels' saga. We're still waiting to hear what the five-star forward will do, but it's looking more and more like he's heading to Washington, with Evan Daniels switching his pick to the Huskies on Saturday. McDaniels' high school coach told Adam Zagoria that they'll discuss the decision this week, so hopefully an end is in sight. Or not. Probably not.
ICYMI, UK Softball advanced to the Super Regional
Recap: @UKsoftball wins the Lexington Regional defeating the Hokies 11-1! ? pic.twitter.com/pGYm90X6G2

— KYwildcatsTV (@KYwildcatsTV) May 19, 2019
The Hittin' Kittens will take on Washington in the Super Regionals in Seattle this weekend. Dates, times, and TV information are still TBD.
Frank Vogel will be introduced as the Lakers' head coach
It's not every day a former UK Basketball manager is named the head coach of one of the most storied franchises in sports. This afternoon, Frank Vogel, who served as a manager under Rick Pitino from 1995-96, will be formally introduced as the new head coach of the Los Angeles Lakers. Jerry Tipton chronicled Vogel's journey — including his appearance on David Letterman's stupid human tricks segment as an eighth-grader — over at the Herald-Leader.
Game of Thrones is over
And don't worry, I don't spoil it. It was fine. For my own sake, I may just pretend the series ended with Jamie knighting Brienne in episode two and call it a day. In other HBO news, maybe Aaron Paul can save Westworld after a horrible second season?
Ryan's Putt for Prison will be live on LEX18 at 7:30 p.m.
The event we've all been waiting for goes down tonight at 7:30 p.m. after the KSR Golf Scramble at The University Club in Lexington. Hey Kentucky! will broadcast Ryan's five putts from five feet live on LEX18 starting at 7:30 p.m. If you're not in the viewing area, LEX18 will live stream it on their website here. For each putt Ryan makes, he'll get $1,000 and for each putt he misses, he spends two days in KSJail, complete with a potty: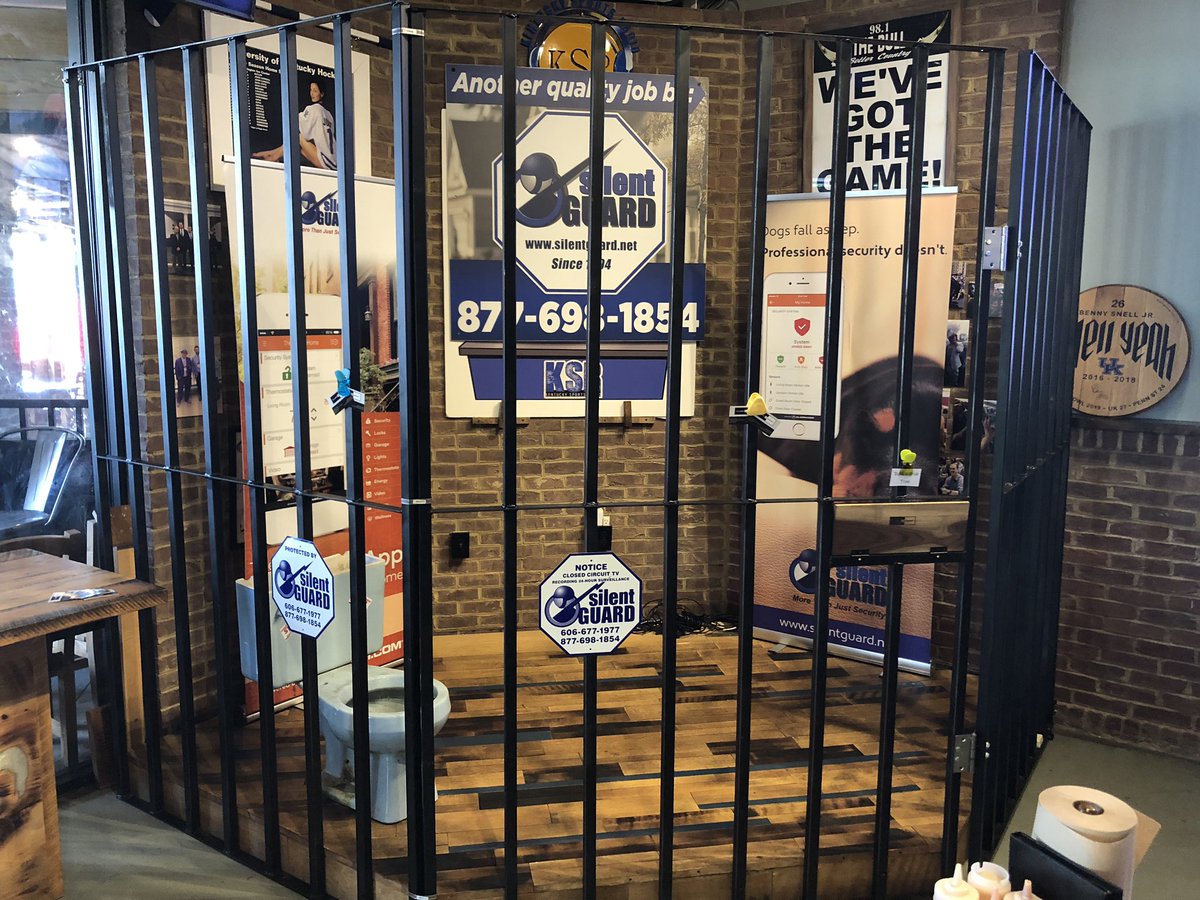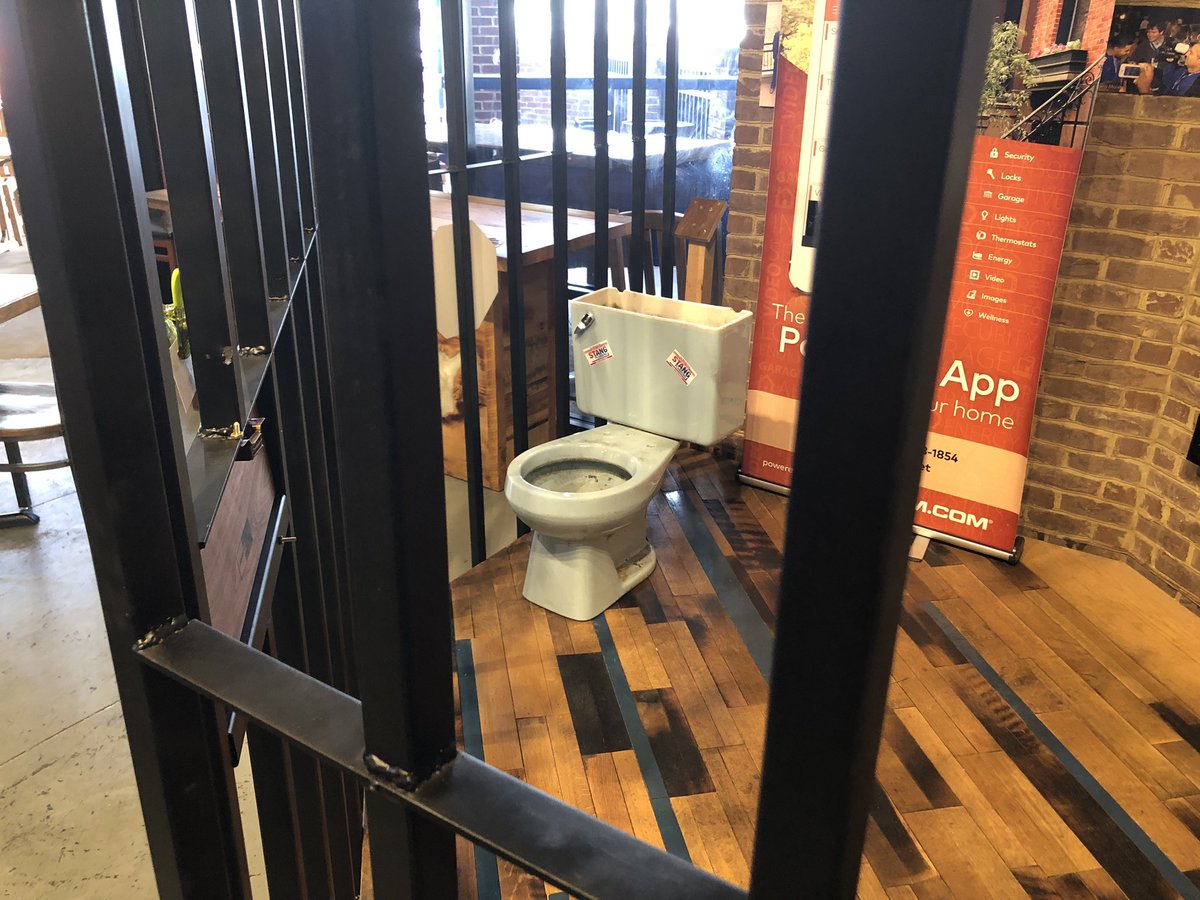 You probably don't got this, Ryan, but think of all the wings and beer you'll consume.
[mobile_ad]