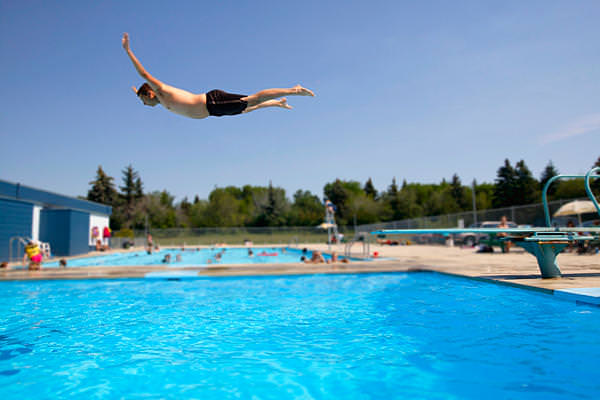 The internet is a great place. After all, it is the home of Kentucky Sports Radio, the world's No. 1 website ever. Sometimes when you stray away from the world's No. 1 website ever, you'll see something you can't unsee. That happened after Tony Vanetti and Dwight Witten stripped down to their skivvies to celebrate the end of the summer.
Our friends are fighting through their mid-life crisis with fitness. What they don't know is this is what the male body looks like at peak performance.
Just another day at the swimming pool with Coach Leach! #GoCougs #JoinTheHunt pic.twitter.com/RbF2svqhgl

— Washington State Football (@WSUCougarFB) August 6, 2019
Mike Leach, what a guy. While the Cougs splish-splash in the pool, Mark Stoops is team is popping pads on the gridiron.
Practice No. 5: Offense
The Kentucky football team is already on the field for the fifth practice of training camp, the first they're allowed to wear full pads. We'll hear from Eddie Gran, Terry Wilson and the rest of the Kentucky offense once practice concludes around lunch time. Until then, enjoy the sound of pads popping from Monday's practice.
Sight and sounds from #UKCamp19 Practice 4?!#BringIt ??? pic.twitter.com/l3W8ZLvNJX

— Kentucky Football (@UKFootball) August 5, 2019
Courtney Love is Officially Official
Monday afternoon UK officially announced the addition of former UK linebacker as director of Kentucky football's player development program.
"I'm so honored and excited to be the director of player development," Love said. "Coming to Kentucky was the best decision I ever made and I can't wait to share my passion, and work with these players to help them become the best young men they can be on and off the field."
A Tragic College Jeopardy Fail
When there's a sports category, there's typically at least one laughable moment when the contestants let their nerd flag fly. "Basketball" did just that Monday night.
We got some @JeopardySports in real life and it didn't go very well pic.twitter.com/RvbxiYlhh0

— Eric Rosenthal (@ericsports) August 5, 2019
The idea of Carmelo Anthony just winning three NBA championships is hilarious. If the Jeopardy thing doesn't work out, maybe stand-up comedy is in their future.
Mark Lynn: Football Guy
Not that football. I'm talking soccer. The Louisville optometrist's name already graces the name of UofL's soccer stadium.  Yesterday Louisville City FC announced their name stadium in Butchertown will be called, "Lynn Family Stadium." The city now has two Lynn Stadiums.
Hard Knocks Returns
When the theme music to Hard Knocks begins at 10:00 p.m. on HBO, Pavlov is ringing another bell to proclaim to the masses that football is back. Hopefully Jon Gruden, Antonio Brown and Co. can produce as many fireworks as America's team, the Cleveland Browns, did in 2018.
KSR is in Hopkinsville
And folks, there will be Chick Fil-A at the Hopkinsville Sportsplex. The show begins at 9:00 a.m. local time. Don't Geek.
[mobile_ad]