Today On KSR: One weekend down, two to go…
The Kentucky Sports Utility Vehicle arrived back in Lexington late Sunday night after a scenic drive home from Jacksonville. Today is a day to rest our legs and wash our drawers before we get to ready to do it all again for the second weekend of the NCAA Tournament in Kansas City. It's going to be a good time.
Here's a look at the Sweet 16 bracket:
The Southeastern Conference has four teams in the Sweet 16 for the first time in 23 years and only the third time in history.
The Cats will play in the late game Friday night.
Kentucky will tip off at 9:59 p.m. (probably even later) Friday night on TBS.
Thursday, March 28
West: No. 1 Gonzaga vs. No. 4 Florida State, 7:09 p.m. (CBS)
South: No. 2 Tennessee vs. No. 3 Purdue, 7:29 p.m. (TBS)
West: No. 2 Michigan vs. No. 3 Texas Tech, 9:39 p.m.* (CBS)
South: No. 1 Virginia vs. No. 12 Oregon, 9:59 p.m.* (TBS)
Friday, March 29
East: No. 2 Michigan State vs. No. 3 LSU, 7:09 p.m. (CBS)
Midwest: No. 1 North Carolina vs. No. 5 Auburn, 7:29 p.m. (TBS)
East: No. 1 Duke vs. No. 4 Virginia Tech, 9:39 p.m.* (CBS)
Midwest: No. 2 Kentucky vs. No. 3 Houston, 9:59 p.m.* (TBS)
Kentucky is a 2.5-point favorite over Houston.
UK covered the spread in its first two games of the tournament, will it be three in a row?
The total on the game is 135.5.
Kentucky has a comfortable lead in its record for most NCAA Sweet 16 appearances.
Kentucky's upcoming trip to Kansas City marks its 44th appearance in the NCAA Tournament's Sweet 16, the most of any school in history. North Carolina and Duke are second with 33 appearances.
What's the latest on PJ Washington?
There is nothing new to report this morning. When we know something, you will know something. Until then, we all wait in the dark.
The UK women play tonight at 7 p.m.
Kentucky's women's team will play its second round game against NC State (at NC State, unfortunately) with a spot in the Sweet 16 on the line. NC State is the 3-seed in the region and a very good rebounding team, so the Cats will have their hands full in playing to make the second weekend of the tournament for the sixth time under Matthew Mitchell.
The game will be televised on ESPN.
Watch the game at KSBar and Grille!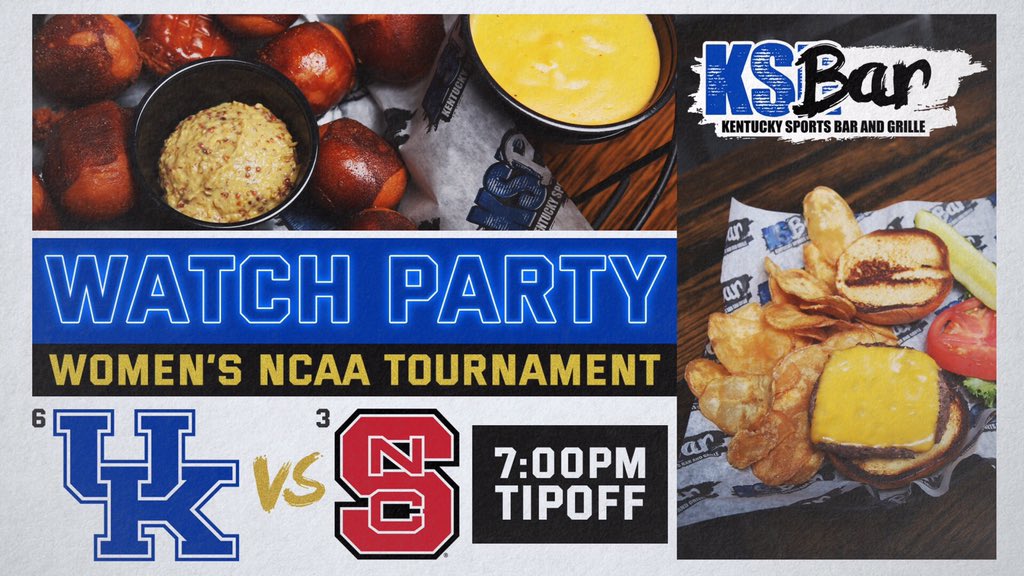 Duke is the luckiest team in sports history.
The missed lob to put UCF up six, the no-call on Zion's charge, the hook-and-hold after the free throw, the cheap fouls on Tacko, CFU's tip-in not going in… Duke is Satan's team. Central Florida deserved to win.
The hard part of #MarchMadness

UCF coach Johnny Dawkins gave an emotional postgame speech to his team after their heartbreaking loss to Duke. (via @UCF_MBB) pic.twitter.com/S8jeT1SFb3

— SportsCenter (@SportsCenter) March 25, 2019
Lots more tournament talk to come throughout the day and beyond, plus the show radio show is back in studio today at 10 a.m.
Go Cats.