Today on KSR: Not Royal Wedding Stuff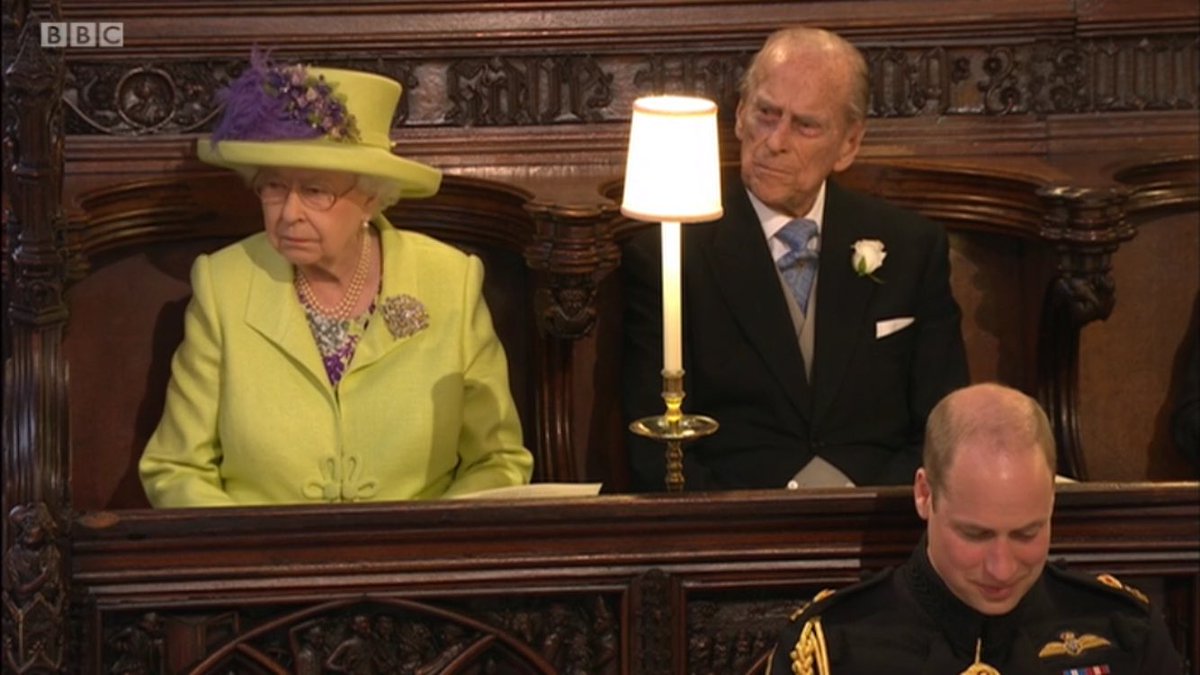 I promise I will not waste your time with this royal wedding nonsense.  In the middle of planning a wedding, I don't have time to worry about others, even if they are "royalty."  Besides, there's plenty of stuff happening around the Big Blue Nation.
UK Football gets an In-State Commit
The Kentucky football team picked up its fourth commitment of the week last night when Shawnkel Knight-Goff told Justin Rowland he committed to UK.  A three-star defensive end, Knight-Goff is a 6'4″ versatile athlete that will likely play outside linebacker in Kentucky's 3-4 defense.
Considered the seventh-ranked player from the state of Kentucky, Knight-Goff's commitment gives UK more recruiting momentum in Kentucky.  More importantly, the Cats got a good one from the epicenter of talent — the South End of Louisville.
Who wore the Doss jersey better, me or Shawnkel? pic.twitter.com/OWMyLN3xja

— Nick Roush (@RoushKSR) May 18, 2018
Rain Delay Ruins Bat Cats
Kentucky waited around for about three hours, then got smoked in Nashville.  The Bat Cats' regular season-ending series vs. Vanderbilt has turned into a four-alarm fire that was only amplified by the rain.  Kentucky actually had a 1-0 lead to start the game, but lost the lead for good in the bottom half of the inning.
The Bat Cats fell 5-1 to drop the series.  They'll try to salvage it with a win today at 5:00.
A Soggy Softball Regional
How soggy is it?  The weather is so bad that Kentucky could not begin their regional tournament run yesterday.  The opener against UIC was pushed back today to 10:00, which has now been pushed back to 10:30 because of more rain.
The original plan is for the UK-UIC loser to play Michigan immediately after, followed by the winner vs. Notre Dame at around 3:00.  The weather is too unpredictable to keep that schedule, so keep an eye on the UK softball Twitter account to see who will play when.
Preakness in the Slop
The Triple Crown of rainy sporting event will finish at the Triple Crown.  It's rained all week at Pimlico Racecourse in Baltimore, and that's not changing today.  If you thought the Derby was sloppy, you ain't seen nothing yet.  The grandstand will be flooded, the infield will be messy and the track will be sloppy as Justify seeks to win the second leg of the Triple Crown tonight at approximately 6:48 on NBC.
The Real MVP
Have you ever seen a better home run celebration?  I think not.
Those dance moves after the homer ? pic.twitter.com/e4LRoW7lYm

— ESPN (@espn) May 17, 2018
[mobile_ad]