Today on KSR: LeBron to L.A. is all anyone is talking about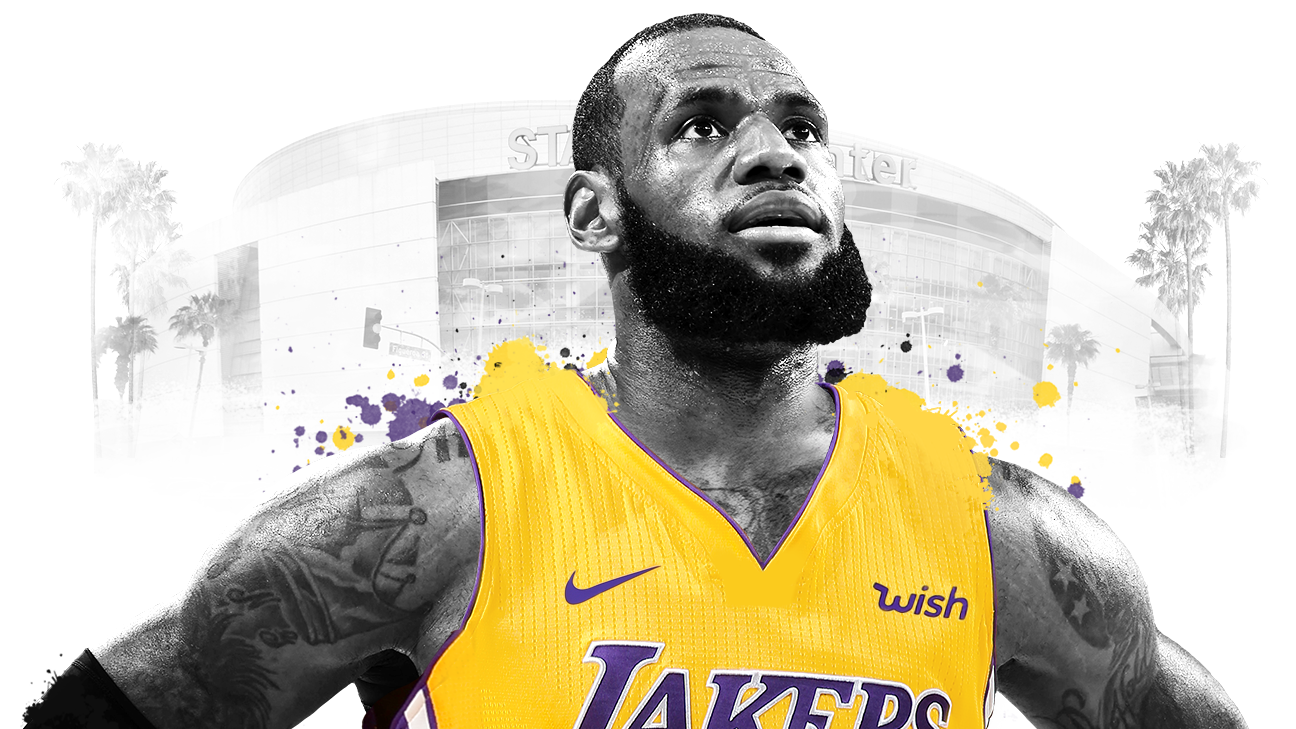 Obviously the biggest piece of news in the sports world is LeBron James joining the Los Angeles Lakers. The best player in the world leaves Cleveland behind for a four-year deal worth $154 million in Hollywood, teaming him up with a group of very young players, including UK's Julius Randle.
I have mixed feelings about the move, but it will be interesting to see what it does for the Lake Show (which has the worst record in the NBA over the last five years) and how quickly he'll have LaVar Ball banned from the arena. And can James make L.A. a serious contender or does he need another All-Star?
It's going to be a fun experiment to watch.
Could Nerlens Noel join LeBron in Los Angeles?
The former Kentucky Wildcat is reportedly down to four teams: the Lakers, Wizards, Thunder and Pelicans. He averaged only 15.7 minutes per game with the Mavericks last season after turning down a huge deal last summer, in hopes he could play his way into a max contract. It was a gamble on himself, and not a good one.
The NBA Summer League tips off tonight.
Here's the schedule:
7 p.m. | Atlanta Hawks vs. Memphis Grizzlies | NBA TV
9 p.m. | Miami Heat vs. Golden State Warriors | NBA TV
9 p.m. | San Antonio Spurs vs. Utah Jazz | NBA TV
11 p.m. | Los Angeles Lakers vs. Sacramento Kings | NBA TV
By my count that's three former Wildcats in action: Bam Adebayo (Heat), Wenyen Gabriel (Kings) and De'Aaron Fox (Kings).
The World Cup continues today.
Brazil and Mexico kick off the third day of World Cup knockout stage action today in a 10 a.m. showdown. Brazil is the favorite to win it all; Mexico is our neighbor and Landon Donovan's favorite team. Who ya got?
Then at 2 p.m., Belgium and Japan meet in the second Round of 16 game of the day.
If it's anything like Sunday's two games, it's going to be a lot of fun.
Wimbledon is underway.
Tennis fans were pleased to wake up to Roger Federer dominating centre court at the All England Club. However, it's weird to see him in Uniqlo gear and not the Nike he has worn his whole career. This week marks his first tournament with the new brand, which signed him for $300 million over 10 years.
Wimbledon is on TV all day on ESPN.
KyKy Tandy looks hard to guard.
Check out this impressive clip of KyKy Tandy threading through defenders at the Next Up Recruits camp at Asbury.
KyKy Tandy (@TandyDekeyvan) might be the toughest cover! The 2019 prospect was in his bag yesterday at @NextUpRecruits ?? pic.twitter.com/0cwp0X71Gr

— T.Hood (@TdotHood) July 1, 2018
Prediction: He's going to Iowa State. You heard it here.
Kentucky Sports Radio radio returns to its regularly scheduled programming.
Matt Jones and Ryan Lemond return to the airwaves today after Matt's two-week vacation. They'll have plenty to talk about as the show picks back up after two weeks of guest hosts.