Today on KSR: It's the last Friday before football camp
Good morning, Kentucky-Sports-Radio-dot-com readers. I hope you're enjoying your calm Friday because this time next week we'll be stuffing your faces with news from UK Football Media Day. The Cats are set to begin camp next week and from there we will litter the site with football coverage until the season kicks off.
It's hard to believe it's almost here, but it's almost here.
My apologies to Patrick Sparks.
Last night I listed several of Kentucky's "Most Valuable Transfers" and Sparks' name somehow got omitted. He was one of the first players I wrote down when I started the list, but once I put it all together he disappeared. I probably typed right over it because I'm an idiot.
So to Patrick Sparks and all of Muhlenberg County, I am sorry. I made a big mistake. I am a Muhlenberger by blood and I let the county down. Sparks was a VERY valuable transfer for the Cats.
I hope John Wall feels better today.
Wall got MURDERED on the internet once the Washington Wizards' Twitter account shared his official Team USA photo. The former Cat was trending nationally for several hours as he was roasted even after the Wizards deleted the original tweet with the photo.
I got a hangover just looking at that pic.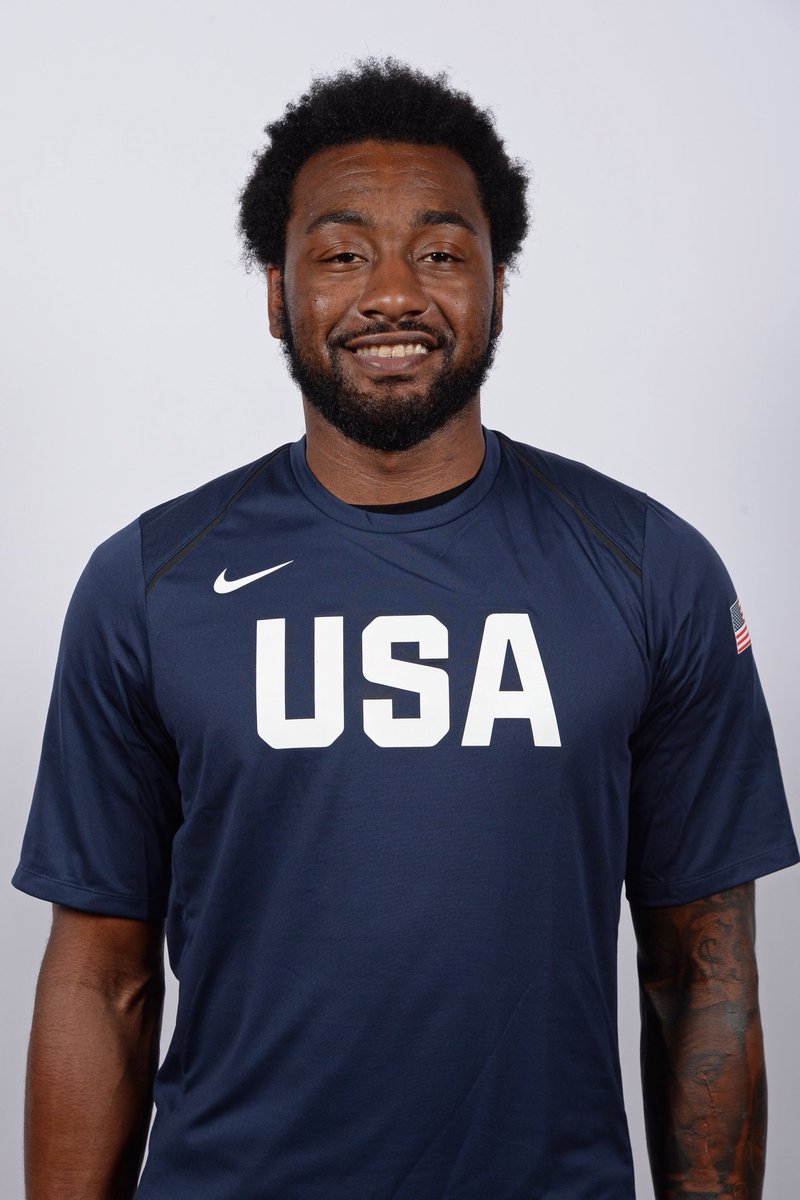 KSR is back on Finebaum.
Matt Jones made it through four hours of Finebaum yesterday without ruining his invitation to come back today, so he will return to the ESPN airwaves for four more later this afternoon.
If you missed yesterday's show with Tony Vanetti, who began the show by predicting Louisville will beat Alabama to start the season, you can hear it on podcast here.
I will be in as Matt's co-host today, so tune in from 3-7 pm.
Help the South Lexington Youth Baseball team get to the World Series.
Send us your memorabilia for KSBar and Grille.
Do you have a unique collection of items that you would like on display in KSBar and Grille? We are looking for jerseys, signed photos, banners, game used items, or other unique memorable items.
Please send a photo of your items to [email protected]. A member of our team will reach out to you with more information if we are interested.
There is a special KSBar edition of the "Ask Anything Mailbox" coming out later today.
Be on the lookout for that if you're interested in more information about our new bar and restaurant. I answer several of your questions.
JD Shelburne's new album drops tomorrow.
Shelburne's new album, "Two Lane Town," will be released tomorrow and he is celebrating with a show in his hometown of Taylorsville, Ky. The show is tomorrow night at 7 pm in downtown Taylorsville. Admission is free. Get in there.
KSR Summer Tour is in Louisville.
The gang will be at Salsarita's in Louisville for today's remote and the early reports say it's a big crowd. If you plan to go, you should take your own chair. If not, be prepared to stand.