Today On KSR: It's Day 2 of the NBA Combine in Chicago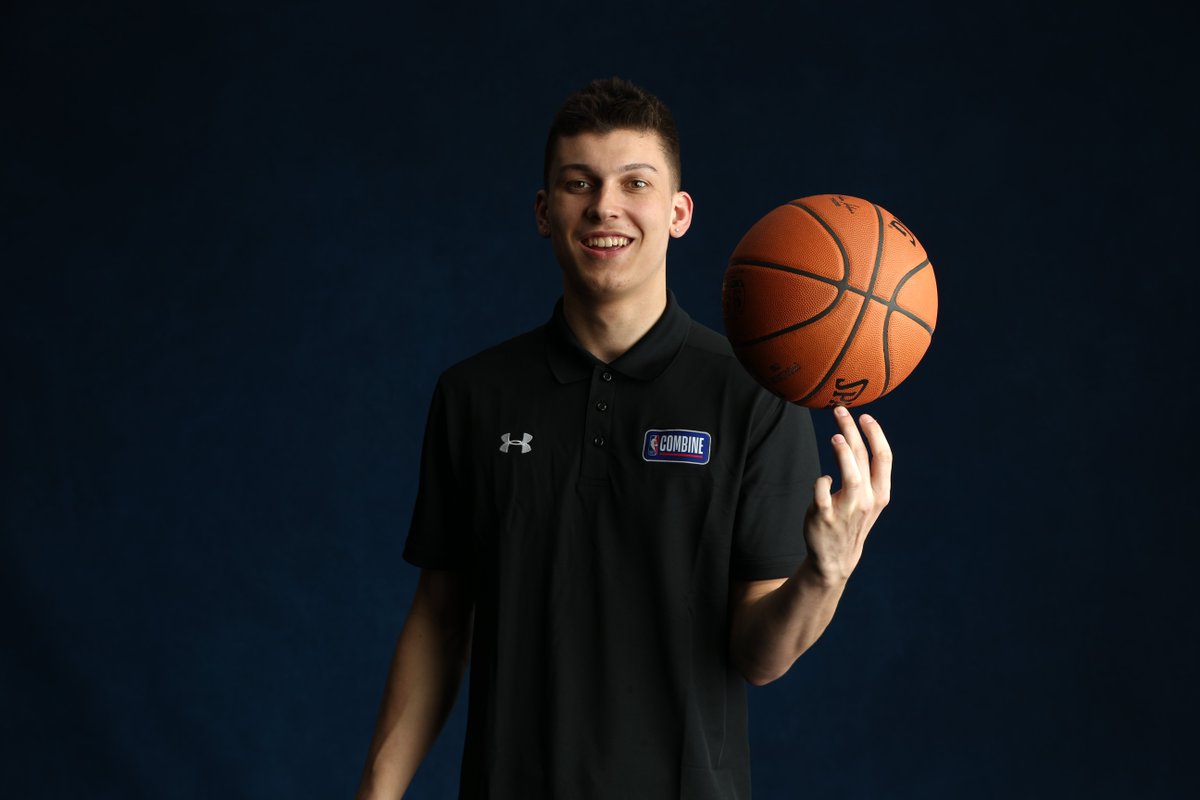 While you and I spend Thursday cheating on our diets and wasting time on social media and whistling that new Ed Sheeran and Justin Bieber jam and counting down the minutes until work is over, three former Kentucky Wildcats are auditioning for their NBA futures in Chicago at the NBA Combine. It is Day 2 of the combine action (the first day of real action) and PJ Washington, Tyler Herro and Keldon Johnson are among the 77 NBA hopefuls trying to impress league personnel ahead of next month's draft.
You can follow the combine action on your television box today on ESPN 2 beginning at 3 p.m. through 7 p.m.; however, the three aforementioned players are not expected to participate in the five-on-five portion of the event. We will still learn their measurements and see them in fancy photo shoots and all that jazz over the course of today and tomorrow, so tune in whenever you can. We'll take any kind of basketball we can get this time of year, right? Go Cats.
The spring signing period passed with no last-minute additions to the basketball roster.
Yesterday marked the end of the spring signing period, which lasted about five weeks and brought in four new signatures for John Calipari's basketball team. Kentucky officially added Keion Brooks, Kahlil Whitney, Johnny Juzang and grad transfer Nate Sestina over the last month, but a couple of five-star targets — RJ Hampton and Jaden McDaniels — remain undecided. The latter could announce his decision anytime.
Kentucky football added a big time transfer yesterday, which is nice.
A name from UK's past is finally coming to Lexington to join Mark Stoops' football team. Xavier Peters, a former verbal commit and blue chip prospect out of Ohio, announced he is leaving Florida State for Kentucky on Wednesday.
The 12th-ranked linebacker in the 2018 class, Peters appeared in two games at Florida State last fall in his redshirt freshman season, recording one tackle and a pass breakup. He will have four years to play at Kentucky, but it is unclear when he can get going. As it stands now he will have to sit out 2019; however, he can apply for a hardship (he wanted to be closer to home for family reasons) to get a waiver to play right away.
Whenever he is able to suit up, he will be a big help to the defense.
The Funkhouser Situation to record a live podcast next Monday and it is going to be a lot of fun.
The Funkhouser Situation, KSR's pop culture podcast hosted by the hilarious Chris Tomlin and Lee Cruse, will step out of the studio for next week's show. Chris and Lee will be at the new Jake's Cigar Bar in Brannon Crossing in Lexington (or is that Nicholasville?) for a live recording of the podcast and they'd love to have you there for a night of bourbon, cigars, laughter and the two of them arguing about movies. I'll be there after the KSR Golf Scramble and Ryan Lemond's Putt 4 Prison (long day so I'll be feeling good) and you should be there too. The show will get going at 9 p.m.
KSR will be at the Ronald McDonald House for Friday morning's show.
Listen up, KSR listeners. Tomorrow's show will be at the Ronald McDonald House in Lexington and we'd love to see you there. If you're planning to attend, the Ronald McDonald House will really appreciate it if you bring donations to help their cause (although you can still show up empty-handed if you're unable to bring goods). The list of items they need includes: paper towels, squeezable apple sauce, healthy snacks, juice boxes, zip lock bags of all sizes, microwavable meals, animal crackers, Clorox wipes, individually-wrapped snacks, K-cups, trash bags, fruit cups, fruit bars, breakfast bars and ramen noodles. The Ronald McDonald House is located at 300 Sports Center Drive, right by Kroger Field.
I helped Ryan Lemond practice for his Putt 4 Prison and it wasn't good.
Here's a short preview:
Ryan vs Drew putting challenge https://t.co/T21rllQ3UB

— Ryan Lemond (@ryanlemond) May 15, 2019
He is so going to prison.