Today On KSR: It is Beau Allen Decision Day
It is Decision Day for Lexington Catholic's Beau Allen, believed by many to be the quarterback of the future for your University of Kentucky Wildcats. Allen will hold a ceremony at his high school to announce his college decision later this afternoon, where he will choose between Kentucky and the high-powered offenses of Washington State or West Virginia. Anything but Kentucky will be a huge shock.
The decision will come at 3:30 p.m. and we will carry a live stream of the announcement here on KSR, courtesy of the PrepSpin broadcast network.
Get in here, Beau.
Josh Paschal on The Today Show.
Get to a television as soon as you can to catch Josh Paschal on Today. Allen is at the Rockefeller Center in New York to join the Today crew to share his story as part of the show's Melanoma Monday coverage, to raise awareness of melanoma and other types of skin cancer, and to encourage early detection through self exams. Paschal is scheduled to appear at some point during the 9 a.m. hour on NBC.
Owner of Maximum Security will appeal Derby decision.
Also from today's Today, Maximum Security owner Gary West said he will file an appeal with the state racing commission today. However, Kentucky Horse Racing Commission regulations say "findings of fact and determination shall be final and not subject to appeal." It's worth a shot, I guess?
West also confirmed Maximum Security will not run in the Preakness.
EJ Montgomery received good news over the weekend.
Montgomery earned an NBA Combine invite after all, making it four former Wildcats who will be at the combine. Montgomery will participate in the five-on-five aspect of the combine activities, but his teammates — PJ Washington, Tyler Herro and Keldon Johnson — will likely sit out due to their high draft projections.
The combine will begin next Wednesday, May 15 in Chicago.
Where is Jordan Jones?
Unless I missed it, which is very possible, we do not know the whereabouts of former UK linebacker Jordan Jones. Jones should have an undrafted free agent opportunity by now, but he hasn't popped up with any team and the draft ended over a week ago. Anyone know what's up?
Game of Thrones Season 7, Episode 4 Spoiler-less Recap: Someone left a Starbucks cup on set.
When you spend two years on a TV show, you should probably make sure the grande Pike Place isn't in the shot.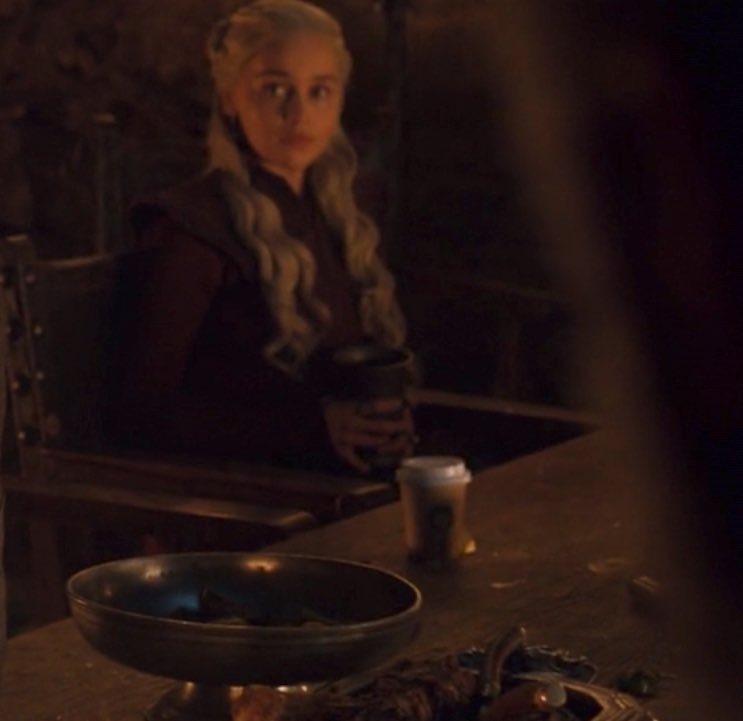 The "Ask Anything Mailbox" is coming back.
It is the offseason and news is scarce these days, so I am bringing back the "Ask Anything Mailbox." If you have any questions about anything, literally anything, feel free to send me an email to [email protected] or a tweet at @DrewFranklinKSR and I'll answer as many as I can on the site each week. It'll be fun.
Tune in to KSR.
It's a full house today in studio after a busy Derby weekend. Tune in to hear us yap from 10 a.m. to noon today.