Today On KSR: Oh hey there, May
Good morning, friend. How are you today? You look good. Is that a new shirt? It's slimming and really complements your eye color. I like it a lot. It makes you look vibrant and ready to seize this day. So go out there and do it. This Wednesday is your Wednesday and nothing is going to get in your way. I predict beast mode today out of you and that shirt. Go get 'em.
Now let's catch up on the little bit of news in the UK world as Kentucky Sports Radio dot com launches into another full day of content on this first day of May.
RJ Hampton reclassified yesterday. Now we wait.
One of the best players in the Class of 2020 is now one of the best players in the Class of 2019. RJ Hampton, the popular guard out of Texas, announced on Tuesday that he will forgo his senior year of high school to play college basketball next season. 247Sports made him the sixth-ranked player in his new class and the second-ranked combo guard, one spot ahead of UK signee Tyrese Maxey.
So where is he going? Not Duke. We know that much. Hampton cut Duke from his list with the announcement and added Texas Tech in its place. Kansas made a quick in-home visit last night and you can expect John Calipari to be all over him too, although Memphis may lead over both at this point.
We'll keep a close eye on it.
Johnny Juzang to decide soon too.
The other Class of 2019 prospect on Kentucky's radar, Johnny Juzang, who also reclassified, completed his official visit to Kentucky and a decision will be here soon. The interest between Juzang and Kentucky is fairly new — he didn't receive his offer until late last week — but the relationship is moving fast and Juzang could pull the trigger within the next week or two, now that he's seen all UK has to offer. He is also considering Kansas, Oregon and Virginia, but the Cats seem to have a lead given the major events (coach visit, offer, reclassify, official visit) over the last week.
One more to watch: Beau Allen, UK's next quarterback?
KSR believes Lexington Catholic's star quarterback will eventually pick Kentucky for his college career. And with the recent additions of John Young and Andru Phillips, maybe he will do it sooner than later? I do not know Allen's timeline, but I won't be surprised if we get good news in the near future.
Would you shave your friend's back?
It was a hot topic on yesterday's show. Let's put it to a vote today.
surveys
It's time for the return of my "Ask Anything Mailbox."
It's the offseason and news is scarce these days, so let's bring back a popular feature from last summer: my "Ask Anything Mailbox." If you have any questions about anything, feel free to send me an email to [email protected] or a tweet at @DrewFranklinKSR and I'll answer as many as I can on the site each week. Last summer's questions were wild and I did my best to get to all of them in a weekly recap. We'll do it again starting next week, so start getting those random questions in now.
Trivia returns to KSBar!
After a hiatus for March Madness and a few postseason signing events, trivia returns to KSBar and Grille tonight. Get in there to try to beat the team that always wins.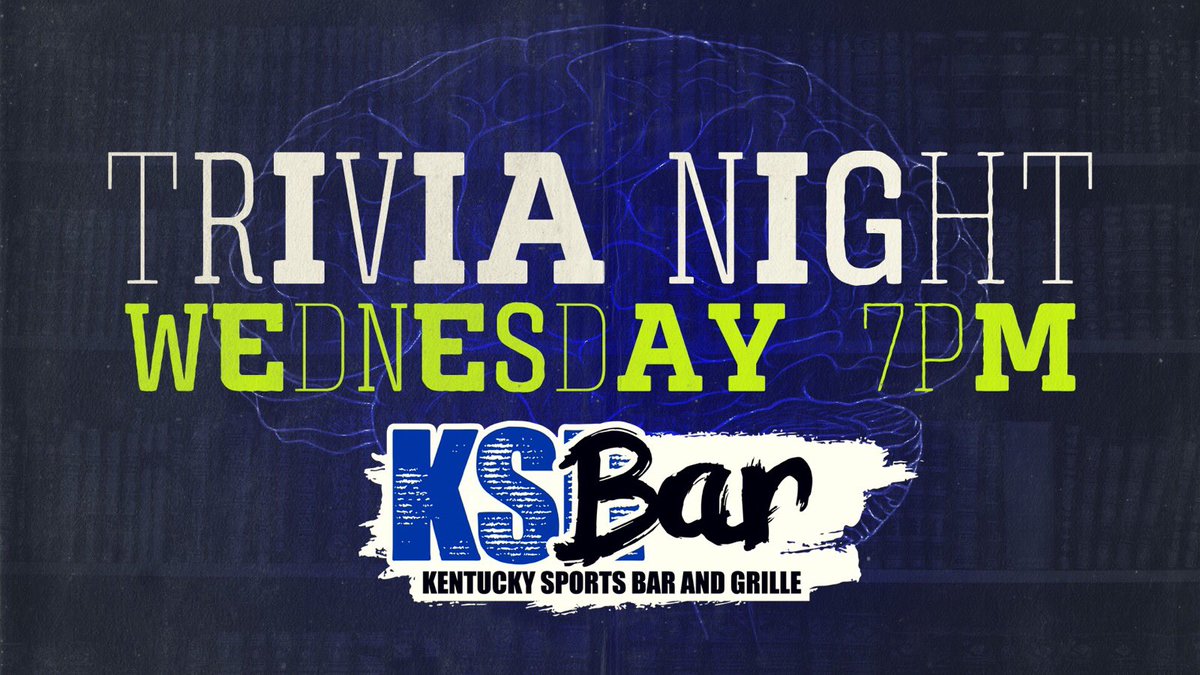 Ryan Lemond will be watching for cheaters, so don't try it.
Tune in to KSR.
Here in about an hour, Matt, Ryan and Shannon will spend two hours talking about whatever comes up — probably not pregnant fish or back shaving today, though. Tune in.