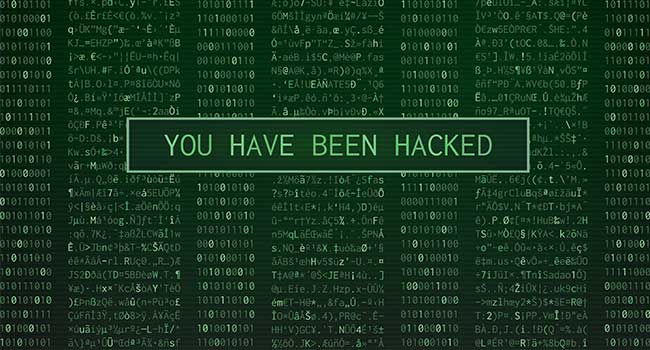 I'm not an advice columnist. I'm simply a mild-mannered Kentucky football blogger that dabbles time-to-time in basketball road trips. Please, for the love of God, take my advice and change your passwords.
Approximately ten years ago my high school teachers advised us to create a 'professional' e-mail to use when applying for jobs and colleges. I found a nice replacement for [email protected] but I made a mistake in my choice of e-mail platform — Yahoo. Over the years I picked up a Gmail account through my fantastic employers, but it was always too big of a hassle to dump my original Yahoo account. It came back to bite me this weekend.
On my way home from Arkansas, I was informed that I had booked hotel stays in Jakarta and Indonesia after making multiple gift card purchases at Target.
"You kidding me!?!?" 
Luckily, websites are now wise enough to spot fraud a mile away. Hotels.com and Target never cleared any of the purchases made by stolen credit cards. A couple of password changes later and I was back to securely browsing the internet. This all happened merely two weeks after I received a fraud alert on my credit card. Once again, nothing substantively changed in my life after making a few phone calls.
The internet is a dangerous place. Browse wisely. That means change your passwords and refresh Kentucky Sports Radio dot com early and often. We promise not to steal your private information and sell it on the dark web. We also promise that there will be sports you can read about if you continue scrolling.
Big Snacc is Bacc
Wednesday afternoon we learned Phil Hoskins has one more year in Lexington. The explosive defensive lineman announced on Twitter that he has received a medical waiver granting him a sixth season of eligibility. The junior college transfer played in all 13 games of the 2018 season, recording 21 tackles, 3.5 TFL and three sacks.
Two New Podcasts
Phil Hoskins' return is a big deal. The one position group that experienced some significant attrition, keeping one havoc-creating veteran will do wonders for that meeting room. Adam Luckett and I discussed what his return means for Kentucky's defensive line depth on a new edition of 11 Personnel that is hitting the airwaves later today.
If you don't want to hear us talk about the greatest surprises for the Kentucky 2019 football season, you can listen to Aaron Torres discuss the latest in college basketball. He breaks down the Kansas-Kansas State chaos and and previews the SEC/Big 12 Challenge on a new episode the Aaron Torres Sports Podcast.
606 by GAWD
The phrase has gone nationwide. Tom Hart couldn't help himself ten minutes into the Auburn-South Carolina game.
@KySportsRadio @ryanlemond @DrewFranklinKSR @ShannonTheDude 606 By Gawd! pic.twitter.com/cn0LLo3mFk

— ChristopherbigblueClark (@clarkmyster04) January 23, 2020
You look like you need this on a t-shirt. We got you covered right here.
Memphis Lost by… 40?!?!?!
It gets funnier. Penny Hardaway's Memphis Tigers lost 80-40 to Tulsa. Yes, the same Tulsa team that's coached by Frank Haith. The Golden Hurricane were bucket away from handing Memphis their worst loss in 85 years. We were a missed Georgia Tech three-pointer away from a Louisville loss that could have made Wednesday night a hilariously spectacular college basketball viewing experience for Kentucky fans. The Cards ultimately escaped with a 68-64 win. A look at tonight's schedule:
6:30: Minnesota at Ohio State on FS1
7:00: Belmont at Murray State on ESPN2
8:30: #11 Michigan State at Indiana on FS1
9:00: UConn at #25 Houston ESPNU
11:00: USC on at #12 Oregon on ESPNU
SEC Basketball Coaches Teleconference
The roundball leaders of the Southeastern Conference are gathering around the telephone this morning to talk about the upcoming SEC/Big 12 Challenge. We'll share all of the good things John Calipari had to say a little after lunchtime.
Jersey Swap SZN
Everyone was talking about Zion's three minutes in the spotlight, but the real show was at Madison Square Garden between Julius Randle and Anthony Davis.
Get your tickets to see Kash Daniel
You don't need to wait in line to meet Kash Daniel at KSBar and Grille. Stop by the bar and pick up free tickets ahead of time to reserve your spot in line. If you can't make it to KSBar Friday night, he also has stops in E-Town, Owensboro and Newport this weekend. Lynn Bowden will be out and about too, signing autographs in Louisville before heading to Eastern Kentucky. You can find every stop here.
KSR in an Hour
Don't miss it.