Today on KSR: Election Day 2020 On this first Tuesday in November Americans celebrate the democratic ideal that power is derived from the people. Today ballots will be cast across the country, from city councilman to President of the United States. Enjoy exercising the right to vote, something not everyone can do.
It's not just a postal holiday this year. Election Day will be observed by college athletes across the country as all NCAA sanctioned sporting events will be put on hold so that student-athletes can ensure their voices are heard. It's forced some college football programs to adjust their schedules, but with the Wildcats on a bye, it just gives players an extra day to heal after an arduous six-game stretch to start the season.
Even though the sports world is effectively pressing pause on competition today, there's still plenty of sports news happening across the country.
Stoops Commends the Defense
On Monday's Mark Stoops Show Kentucky's head football coach avoided saying anything newsworthy, declining to provide any bye week injury updates or shine too much light on the quarterback position. During the one-hour program he used the time to tip his cap to the Wildcats' defense for holding Georgia to only 14 points.
"Watching the film, you saw so many good things on the defensive side of the ball. We gave up a couple drives, but that's some of the fewest points Georgia has scored in a lot of years," Stoops said. "We played really solid and hard, but offensively we're unable to create explosive plays. We have to continue to do that. As opposed to a week earlier, the run game gave us some physical runs, we got some explosive runs to move the chains. We've got to be able to create some explosive plays down the field."
Jai Lucas Breaks Down UK's Roster
Days after the new UK assistant reeled in his first commitment, Jai Lucas previewed the upcoming season with the media. He talked about the matchup with his former school of Texas, the Wildcats' recruiting "mojo" and let us know what each player is bringing to the table in practice.
Jai Lucas gives player-by-player breakdown of Kentucky's roster, emphasizes elite talent
Where are you Champions' Classic?
In previous years the basketball showcase served as an Election Night distraction. COVID-19 forced the event to be pushed back until the day before Thanksgiving. ESPN pulled the plug on the Orlando event. Now the games may be played on campus, or in Indianapolis, or somewhere else. Adam Zagoria said we should receive more clarity today. Fingers crossed.
One More Day till MACtion
Wednesday night there will be FOUR nationally-televised games on the opening night of MAC football, beginning at 7 pm ET. It's the perfect time to settle in for 25 delicious wings for only $20 at KSBar and Grille. If you can't wait any longer, might I suggest an Election Day Taco Tuesday?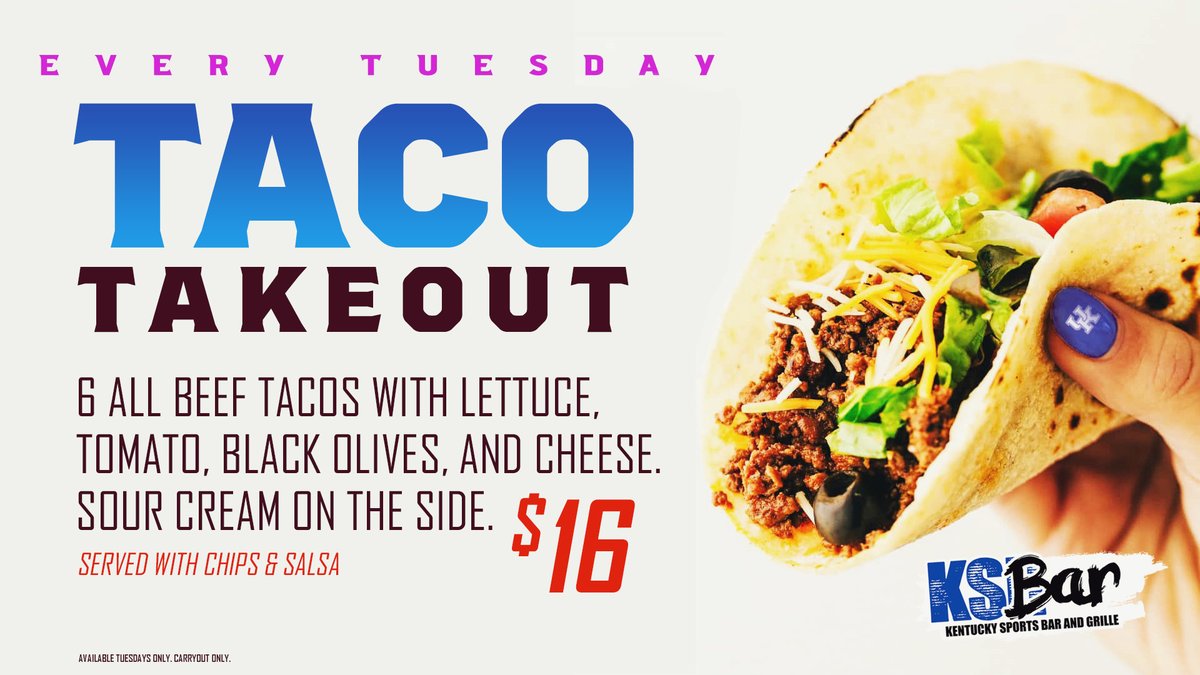 It's a Bad Day to be a Russian Oligarch
Vladimir Marugov, a.k.a., The Sausage King, was enjoying a schvitz in a sauna on his property outside of Moscow when two assailants barged into the small cabin. The Sausage King was murdered with a crossbow. A woman who escaped the attack called police to let them know where they could find the body. BBC News reports she left the crossbow at the scene. It's the most humiliating death by crossbow since Tywin Lannister was taken out on the can by his son.
A Tradition Unlike Any Other
No, I'm not talking about The Masters, which is set to tee off next week at Augusta National. Today I'm talking about Lone Star Park, the small horse racing venue located just outside of Dallas. Similar to the Ted Party Day in Parks and Rec, every first-time winner gets tossed into the paddock fountain. Ramiro Soto did not go down easily on Sunday.
Jockey Ramiro Soto picked up his first career win in tonight's 3rd race.

When you get your first win as a jockey at Lone Star Park, you get the traditional dunk in the paddock fountain!

Congratulations on win #1. pic.twitter.com/foL54C8hxG

— Lone Star Park (@lonestarpark) November 2, 2020
Horse racing action kicks into high gear at Keeneland this Friday with the Breeders' Cup. Post positions and morning line odds have been set for all of the big races. Don't forget to use the promo code "CUP25" when you sign up with NYRA Bets for a free $25 bet. You can get more free money watching horse racing by listening to today's edition of Kentucky Sports Radio.