Today on KSR: Bye, Bye, Bye
Congratulations, Big Blue Nation.  You just saw half a football season and only one loss.  Well done.
Unfortunately, you have a Saturday without a Kentucky football game.  What should you do in your spare time?  I have a few suggestions.
Get Fit with Jared
If you're in the Northern Kentucky area, you should hang out with Jared Lorenzen.  As a part of his new project, he's hosting a "get fit" day and it's not just four hours of working out.  There's free health exams, activities for the kids and food trucks.  Drop everything you're doing and get over there ASAP.
Watch a Soccer Team that Doesn't Suck
Don't be sad that Team USA did not make the World Cup.  Instead, celebrate Lou City's success.  Tonight they are hanging their Eastern Conference Championship banner at Louisville Slugger Field.  You can get discounted tickets for the final home game of the regular season by using the promo code KSR at the online ticket office.
Be Amazed at the Jack-O-Lantern Spectacular
Louisville's Jack-o-Lantern Spectacular is one fantastic event you can't miss, and I'm not saying that because it's two blocks from my house.  There's a gajillion ways to celebrate fall (pick a pumpkin, go to a haunted house, watch a scary movie, etc.), but this one is by far the best.  It's pretty amazing, just try to get there early or late.  That line can be awful.
Play a Little Disc Golf
You don't bang chains?  Try it.  You won't be disappointed.
Win Money at Keeneland
You can invest an entire day (and a lot of money) without worry because you don't have to rush away to watch the Wildcats play.
Stare at Mike Gundy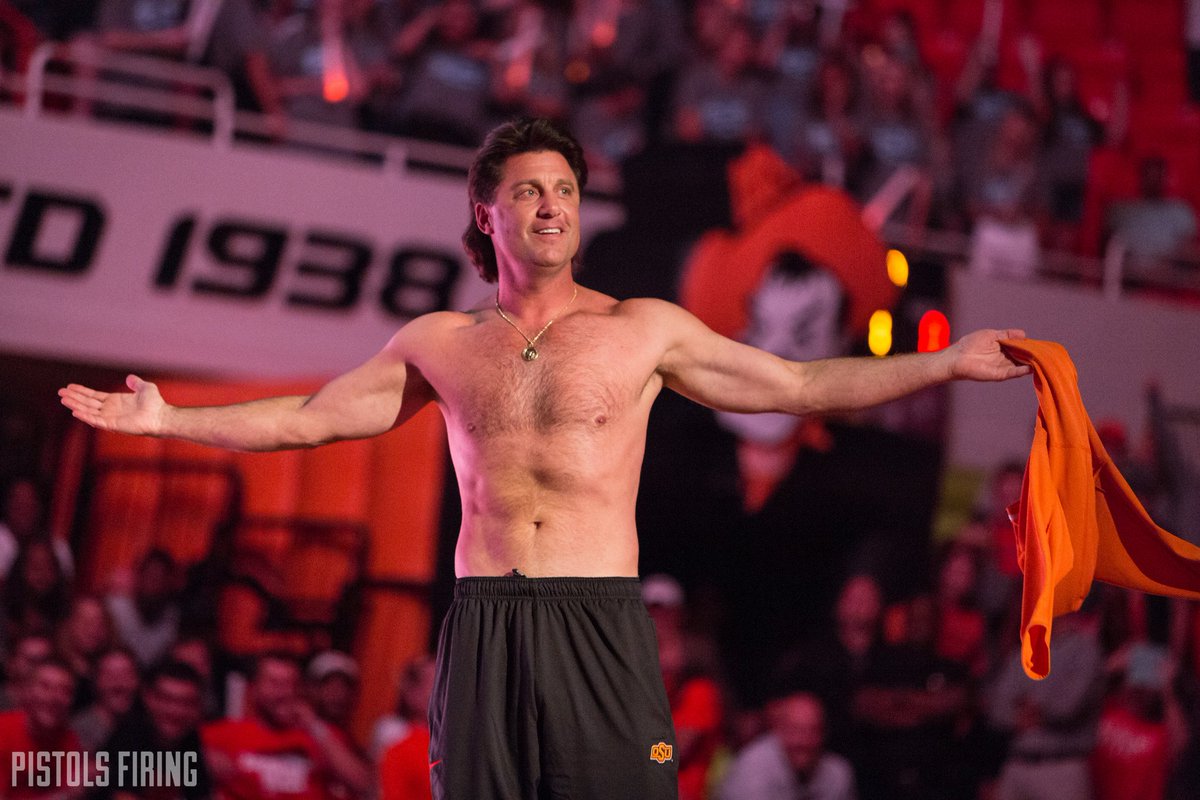 This video might provide context, but it's unnecessary.
Coach Gundy challenges Mason Rudolph to take his shirt off, and then proceeds to do the same. Who wouldn't want this guy as their coach? pic.twitter.com/LejBJiD0Bf

– Joel Devick (@joelyranch3r) October 14, 2017
Also, Rickie Fowler did trick golf shots at Oklahoma State's Midnight Madness. If Big Blue Madness is the gold standard, Oklahoma State is heavily invested in silver.
.@RickieFowler just hit a ball of the backboard and caught it?!?! pic.twitter.com/esWeLWoUpT

— Marshall Scott (@Marshall_Once) October 14, 2017
Listen to KSR Podcasts
The Depth Chart Podcast celebrated the Bye Week, but there's still plenty of podcasts to fill your ears with hours of entertainment on the KSR podcast feed.
Purchase Tickets to Tomorrow's Volleyball Game
The eighth-ranked Kentucky volleyball team has a chance to hand No. 1 Florida its first loss of the year tomorrow at Memorial Coliseum.  If they get revenge for the football team it could be one of the biggest wins in program history.  Buy your tickets here and don't miss this rare experience.
Watch College Football
Noon: No. 6 TCU at Kansas State on FS1
Noon: No. 17 Michigan at Indiana on ABC
Noon: Florida State at Duke on ESPN2
Noon: South Carolina at Tennessee on ESPN
3:30: No. 10 Auburn at LSU on CBS
3:30: Georgia Tech at No. 11 Miami on ABC
3:30: No. 12 Oklahoma vs. Texas on ESPN
7:00: Texas A&M at Florida on ESPN2
7:30: Mizzou at No. 4 Georgia on the SEC Network
8:00: Utah at No. 13 USC on ABC
10:45: No. 5 Washington at Arizona State on ESPN
Brag about Your High School Football Team
Unless your team lost.
PRP 14, Manual 7
Taylor County 47, Mercer County 19
Western Hills 40, Garrard County 36
Bullitt East 40, North Bullitt 19
Butler 20, Eastern 10
Frankfort 39, Holy Cross 31
Henderson County 34, Daviess County 27
Lloyd Memorial 46, New Cath 14
Metcalfe County 17, Green County 14
Simon Kenton 65, Campbell County 40
Williamsburg 49, Pineville 8