Today on KSR: Big weekend down, big week ahead
The basketball and football wins may not have been the feel-good romps we all wanted, but you can't deny this was a huge weekend for UK Sports. The soccer team advanced to the Sweet 16 of the NCAA Tournament, the volleyball team won its second straight SEC title, the women's basketball team beat High Point, the hockey team swept UAB with Kash Daniel dropping the puck, the football team moved to 8-3 — its best record since 1984 — and the men's basketball team knocked off Red Hot Bubba Parhams.
Take a deep breath because it's just going to get crazier this week. From Wednesday through Saturday, we've got two men's basketball games, three women's basketball games, two volleyball matches, a Sweet 16 soccer match, AND the Governor's Cup at Cardinal Stadium. And, oh yeah, Thanksgiving. At this rate, you might as well use a checkerboard tablecloth on Thursday.
First things first. Here's what you can look forward to today.
Mark Stoops previews Louisville
At noon, Mark Stoops will meet with his favorite media friends at Kroger Field to preview Saturday's game vs. Louisville. Check the site at lunch for a live stream and all the coverage you could dream of shortly thereafter.
Two Coaches Shows
Stoops and John Calipari are taking over 630 WLAP this evening with back-to-back coaches shows. Stoops will go first at 6 p.m., followed by Cal at 7 p.m.
A new KSR Football Podcast
Not to be outdone, the KSR Football Podcast crew will gather at KSBar this evening to give their thoughts on Kentucky's win over MTSU and the rivalry showdown with the Cards. Technology willing, the podcast will drop on the site later tonight.
Where will Kentucky land in the AP College Basketball Poll?
The Cats are currently ranked tenth. Were wins over North Dakota and VMI enough to boost them in the eyes of the voters? My guess is no, but we'll find out around lunchtime.
Check out Dr. Mike's photo gallery from last night
Speaking of Dr. Mike, we 100 percent agree with this sign:
Support the Cats in the Soccer Sweet 16
UK will host Lipscomb Saturday night at 7 p.m. at The Bell. Unfortunately, that's the same time as the Louisville game, but hey, that's why the WatchESPN app exists. You can secure your tickets to the Sweet 16 match at UKathletics.com/NCAATickets.
How did I not know this iPhone hack?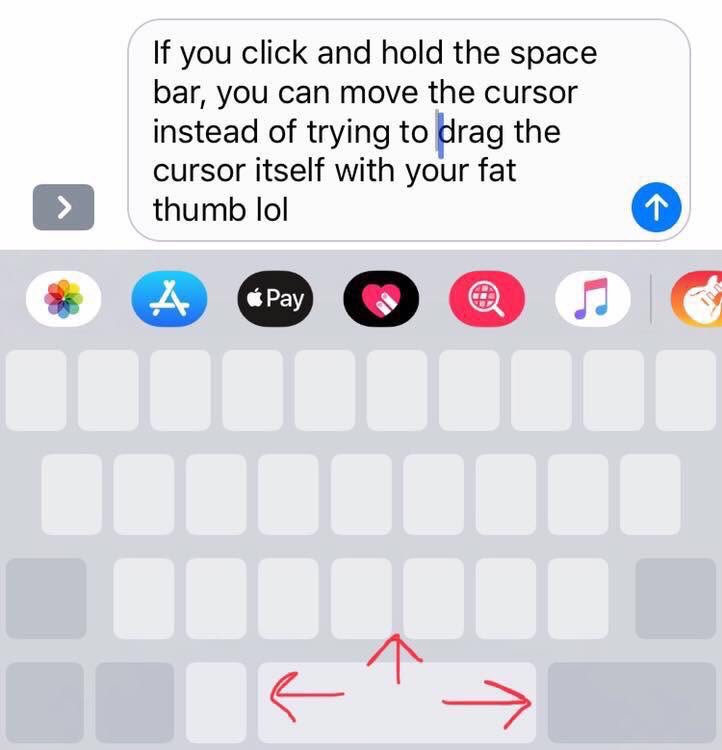 Life changer.
KSR in an hour
Get some work done now so you can slack off then.
[mobile_ad]