Today On KSR: Barbasol a day away, Matt in the Pro-Am Good morning, friends of Big Blue Nation and everyone else joining us from our rival fan bases. It is yet another exciting day here at Kentucky-Sports-Radio-dot-com with more coverage from SEC Media Days, PGA TOUR golf in Lexington, and much, much more.
So let's get to it.
One more day until the Barbasol Championship!
Matt Jones to play in the Barbasol Pro-Am.
Our own Matthew Harper Jones will be a celebrity guest in the Pro-Am at the Barbasol Championship this afternoon. Matt's group will also feature Tubby Smith, Rick Dees and John Michael Montgomery; other celebrity Pro-Am guests will include Mark Stoops, Eddie Gran, Jacob Tamme and LPGA rookie Emma Talley. Matt is set to tee off at 12:53 p.m. off of hole No. 10.
Watch the trailer for Jared Lorenzen's E:60 special.
ESPN will air "The Hefty Lefty," its E:60 special on Jared Lorenzen, for the first time at 9 a.m. this coming Sunday.
.@JaredLorenzen22 aka "The Hefty Lefty" was a legend at @UKFootball. Now he's in the fight of his life. pic.twitter.com/M5kcHMWsZ5

— E:60 (@E60) July 17, 2018
Set your DVR.
PJ Washington is finally able to practice.
Kentucky has been without its best returning player, PJ Washington, since the team began working out and practicing last month. Washington was sidelined with his pinky finger in a cast following offseason surgery to repair an injury he suffered last season.
But now Washington is back on the court to make up for lost time as the team's trip to the Bahamas gets closer and closer.
Excellent news.
SEC Media Days continue.
Today's schedule
8:30 a.m. – 8:40 a.m.: David Fletcher, Football Bowl Association
8:40 a.m. – 8:55 a.m.: Bill Hancock, Executive Director College Football Playoff
9 a.m. – 1:15 p.m.: Mississippi State and Tennessee
1:30 p.m. – 5:45 p.m.: Alabama and Missouri
Walmart's Twitter account clapped back at a Tennessee fan.
Did you see Dan Mullen's shoes at SEC Media Days yesterday? He wore a custom-made Florida Gators pair of the Levi's x Jordan 4s.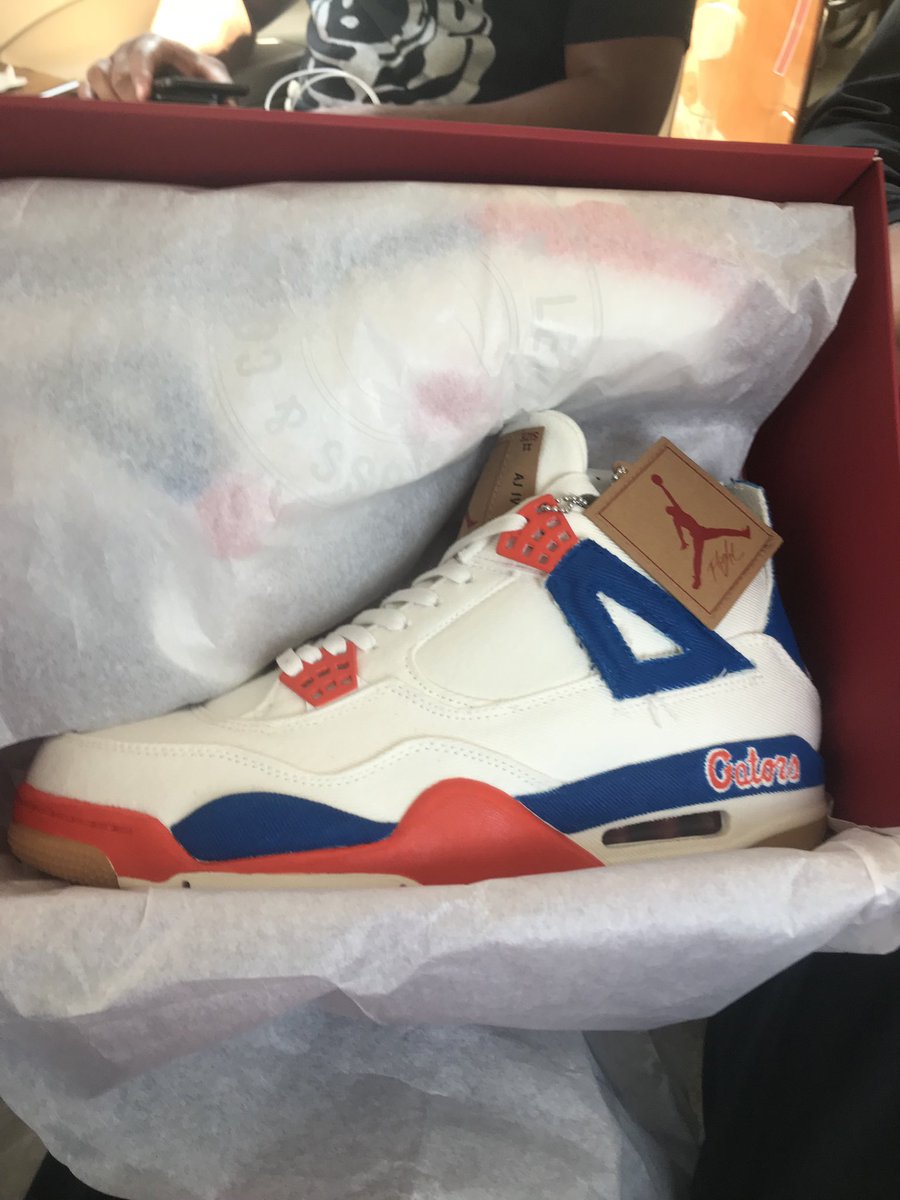 Well, a popular UT Twitter account responded by saying, "Only Florida's colors and logo could make an iconic shoe look like it came from a bin at Walmart."
The actual Walmart then joined the conversation with a clip Florida's hail mary victory over the Vols.
Speaking of pulling things out of a bin: https://t.co/yulLwf418j

— Walmart (@Walmart) July 17, 2018
KSR is IN STUDIO (not in Prestonsburg) today.
The KSR summer tour remote at StoneCrest Golf Course has been postponed and we will be doing the show in studio in Lexington today. So if you were planning to meet us in Prestonsburg, don't do that. We'll be there at a date to be named later.