Today on KSR: Back from the Bahamas
They say time flies when you're having fun, and UK's four-game trip to the Bahamas was awfully fun. Kentucky went undefeated, winning each game by an average of 29 points. Everybody that played had at least one excellent moment on the court, giving the Big Blue Nation boundless optimism for the 2018-19 season. However, John Calipari is pumping the brakes.
"I told the guys, I'm not intoxicated by this. I just told them, I'm not," he said about last night's 93-60 win over Team Toronto.
"At the end of the day, we should be a monster defensive team, we should be a great rebounding team, we should be a team that can fly up and down the court and take pressure on you, both sides of the ball. And we should be a team that shares because we've got a lot of guys that are skilled enough to play that way. It seems to me we've got some dogs. We've got a couple dogs and I like to have a couple dogs on the team that will not back away."
Coach Cal may not be intoxicated by this trip, but if you're drunk on Kentucky basketball, it's okay. Eighty-five days until Duke meets their match in Indianapolis.
Top Performances
Game Three, Keldon Johnson: Even though he didn't lead his team in scoring vs. Mega Bemax, almost every one of his 16 points produced a highlight.
Tyler Herro: The freshman from Wisconsin led the team in scoring through four games with 17.25 ppg (69 total) on 59 shooting from the floor. Herro knocked down 44 percent of his three-pointers and was perfect from the free throw line. You can't play much better than that.
Game One, Sophomore Nick Richards: The center exploded onto the scene by missing only one shot in his first game to finish with 19 points. Richards scored in double figures in every game except the finale, when he only played 12 minutes.
Quade Green's Bounce Back: After shooting 1-for-11 in the opener, Green was in the gym shooting until well after midnight. Over the next three games he made 14-of-19 shots (73%).
Game Four, Reid Travis: After struggling to finish at the rim, Travis ended the trip on a high. He scored 19 points and grabbed 15 rebounds in the Bahamas' finale.
Highlights from Last Night
An Average Football Scrimmage
Mark Stoops was lucky enough to leave Saturday's scrimmage without any significant injuries, but that's about the only positive news he shared.
"Not a good enough scrimmage. I was really disappointed to be honest with you," Stoops said. "I felt like it was bit flat…I felt like we were just average across the board. I didn't really see exceptional play from either side."
Today will be the team's first chance to bounce back from the average performance, but we will not speak to Stoops' Troops again until tomorrow afternoon.
Josh Allen's Training Camp
See how the senior linebacker is taking his game to the next level with new assistant coach Brad White in this feature from KY Wildcats TV, Inside Training Camp.
Inside Training Camp: Episode 1 – Josh Allen

Exclusive behind the scenes access with All-SEC linebacker @JoshAllen41_ as he prepares for his senior season at UK.#UKCamp18 #GetUp pic.twitter.com/B2wC7viy7B

— Kentucky Football (@UKFootball) August 12, 2018
Tiger was So Close to a PGA Championship
Tiger Woods made Sunday magical. For a moment, it looked like he could come from behind to beat Brooks Koepka in the PGA Championship. Tiger ended the tournament two shots short. In the best final round of his career, two putts were this close to going into the hole and forcing a playoff.
Golf is a game of centimeters.
These putts could've made a big difference for Tiger Woods at the #PGAChamp after losing by two strokes. pic.twitter.com/uIuh3OF0bj

— CBS Sports (@CBSSports) August 12, 2018
We will have to wait another year to see if Tiger can return to glory in a Major Championship, but after this weekend and his performance in the British Open, there's no denying he's back. If you are still doubting Tiger, this should convince you otherwise.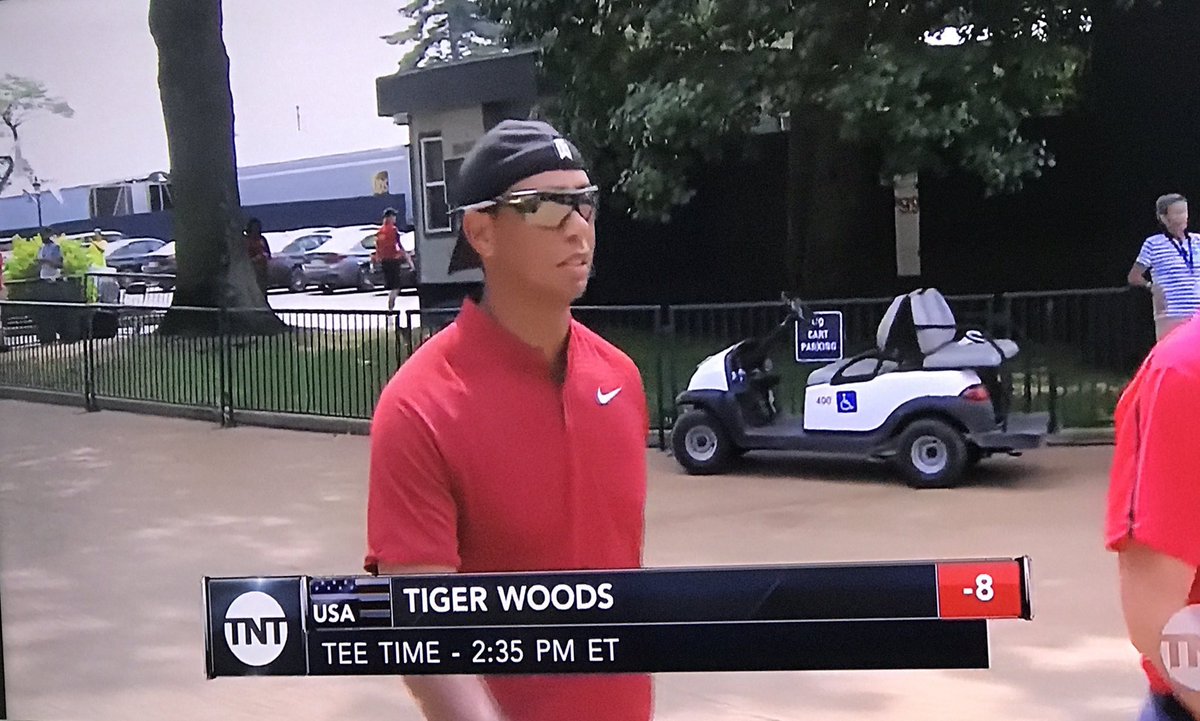 BOLD move by Koepka leaving his girl alone with Tiger in sight.

BOLD. pic.twitter.com/4njxR3qmj6

— Jack McGuire (@JackMacCFB) August 12, 2018
[mobile_ad]