Today on KSR: A Salute to 22
Wednesday morning our friend Jared Lorenzen was laid to rest in Northern Kentucky. Fans, friends and loved ones from all corners of the country came to pay their respects to the UK legend.
Dozens of his old Kentucky teammates shared stories through laughs and tears. Quarterbacks came in droves to honor one of their fallen brothers. Unfortunately, some could not make the trip, but everyone sent their best.
Really sorry that I was unable to attend the service for Jared today. It's hard to believe he is gone. My very best to his family and all the former teammates that feel such a void. RIP as the legend you are!

— Rich Brooks (@UKcoachbrooks) July 10, 2019
UK's current head coach is prepared to honor the UK legend when the season opens in seven weeks.
After the passing of Jared Lorenzen, @TerryTouchdown3 brought up the idea of wearing #22 in the season opener. @UKCoachStoops is all for it. pic.twitter.com/fseJdFkdz7

— Eli Gehn (@EliGehnLEX18) July 11, 2019
It was a rough evening for the KSR crew. Saying goodbye is never easy. Today Matt, Ryan and Drew will salute #22 with a special show featuring many of his former teammates at his old high school, Ft. Thomas Highlands. The show will be held on the balcony overlooking David A. Cecil Memorial Stadium. Doors open at 9:30 a.m. If you cannot make it to the show, you can listen on iHeart Radio or watch it on the Ft. Thomas Independent Schools' Facebook page.
Tomorrow the tribute will head down I-75 S to KSBar and Grille. Throughout the weekend we'll be showing Jared's best games on the big screen and 22% of all proceeds will go to the Jared Lorenzen Memorial Fund. It's one of the many ways Jared has been honored since his passing. The following tribute from one of Jared's friends is moving.
It's been an incredibly weird week. Being profound to honor your friend in the middle of a giant mixed bag of emotions, it's tough. Thanks to everyone for their patience. I know somewhere Jared is laughing at me for stumbling all over my words, "It's JARED! Not Gerald."
The Peach Jam Begins
You already knew that because you read Jack's preview. Wait, you missed it? Stop what you're doing right this second and learn all about who UK will be watching at the prestigious AAU event. Pilgrim will have coverage from North Augusta all weekend long.
Tyler Herro Puts Pen to Paper
Tyler Herro isn't going anywhere. One of the last unsigned first round draft picks was rumored to be in trade talks for Russell Westbrook. After Herro signed his rookie contract with the Heat, Miami cannot deal him for 30 days, essentially eliminating all of that speculation. A Summer League superstar, he's averaging 20 points and 4 assists per contest.
Summer League Schedule
The action in Vegas is almost over. Today is the final day of games before tournament play begins. Here's when you can catch the Cats on the hardwood:
6:30: Hawks (Reid Travis) vs. Wizards on ESPN2
8:00: Trail Blazers (Skal Labissiere) vs. Thunder (Hami Diallo) on NBATV
10:00: Kings (Wenyen Gabriel) vs. Clippers (Isaac Humphries) on NBATV
10:30: Celtics (Aaron Harrison) vs. Grizzlies on ESPN2
What a Trivia Night
I'm not sure exactly what happened last night, I just know that this is one of the greatest pictures in the history of photography.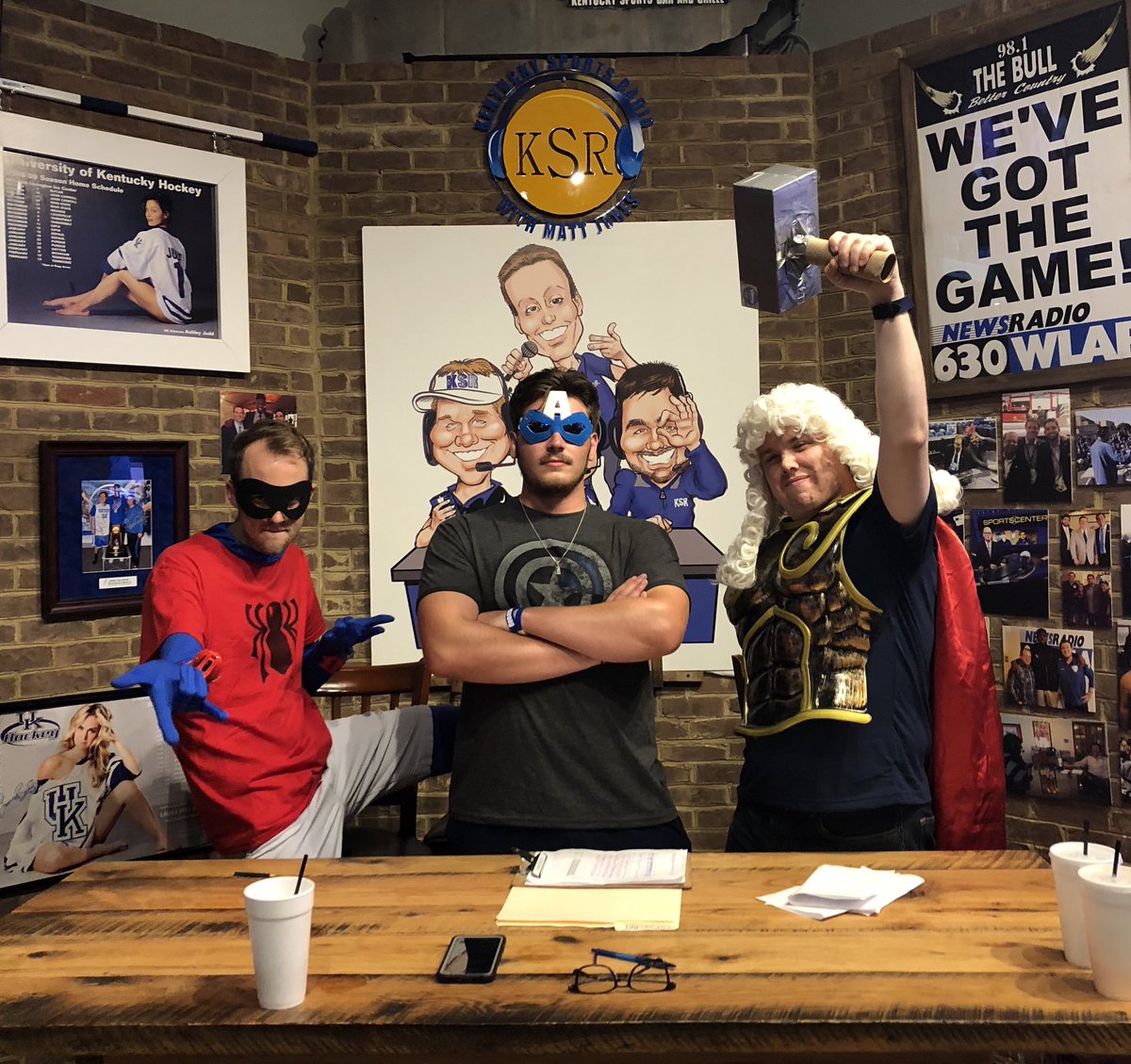 [mobile_ad]