Today On KSR: A picture of Nick Richards for no reason, housekeeping notes and more
Good morning. How are you? You seem worn out. I'm worn out too. I'd love to tell you to get excited about all the wonderful news we have to share this morning, but the sports newswire has been silent lately, especially here in Kentucky.
However, the KSR show will go on so let's put our keys to the keyboard on this Thursday… Wednesday? Tuesday? Hell I don't know. Here's some stuff to read to get your whatever morning going.
We know when Justin Rogers will arrive on campus.
Kentucky's elite football commit plans to touch down in Lexington on June 15, Rogers told the Dylan & Dylan Sports Podcast. The five-star signee did not provide many details regarding the entire teams return to campus, but June 15 sounds like the date he and his freshman class will move in.
We also know the basketball team's plans, thanks to a Pilgrim Bomb last Friday:
SOURCES: Kentucky basketball tentatively planning late June return to campus
An Oklahoma State football player tested positive for coronavirus.
As expected, there are reports of student-athletes and coaches testing positive around the country as college football programs plan their returns. Marshall had a couple, Louisville had at least one, and now an All-Big 12 linebacker at Oklahoma State has tested positive after attending a protest in Tulsa, Oklahoma.
Mike Gundy, your thoughts?
UK Women's Basketball added another transfer.
Matthew Mitchell is trying to build a super team for when women's college basketball returns in Lexington. He already added transfers Jazmine Massengill and Robyn Benton to a roster that will include a junior Rhyne Howard, a star freshman in Treasure Hunt, plus many other returners from a year ago. Now you can add Olivia Owens, a center from Maryland, to the list.
Owens is the inside presence Mitchell's teams have lacked, and she'll be the tallest player on the roster when she arrives. She saw limited time for the Terps as a freshman in 2018-19, then redshirted last season, but was one of the top recruits out of high school in the 2018 recruiting class.
However, she'll need a waiver to join the team this coming season — or it'll be a year on the bench and then her Wildcat debut in 2021-22. Hopefully the redshirt year will help work around that. Either way, it's a huge get for the Cats.
Coach Cal canceled Coffee with Cal.
Yesterday I shut down Coffee with Cal because I wanted to listen. If this gets us all to listen, I'm all in and we should all be posting this.

Black Lives Matter. #BlackoutTuesday pic.twitter.com/Wl7ess6nZu

— John Calipari (@UKCoachCalipari) June 2, 2020
Trivia returns to KSBar and Grille tonight.
It's Wingsday at KSBar (25 wings for $20) and we're trying out a socially-distant, no-contact trivia night. Remember the time we had like 60 teams for Game of Thrones trivia? It won't be like that at all, but still lots of fun!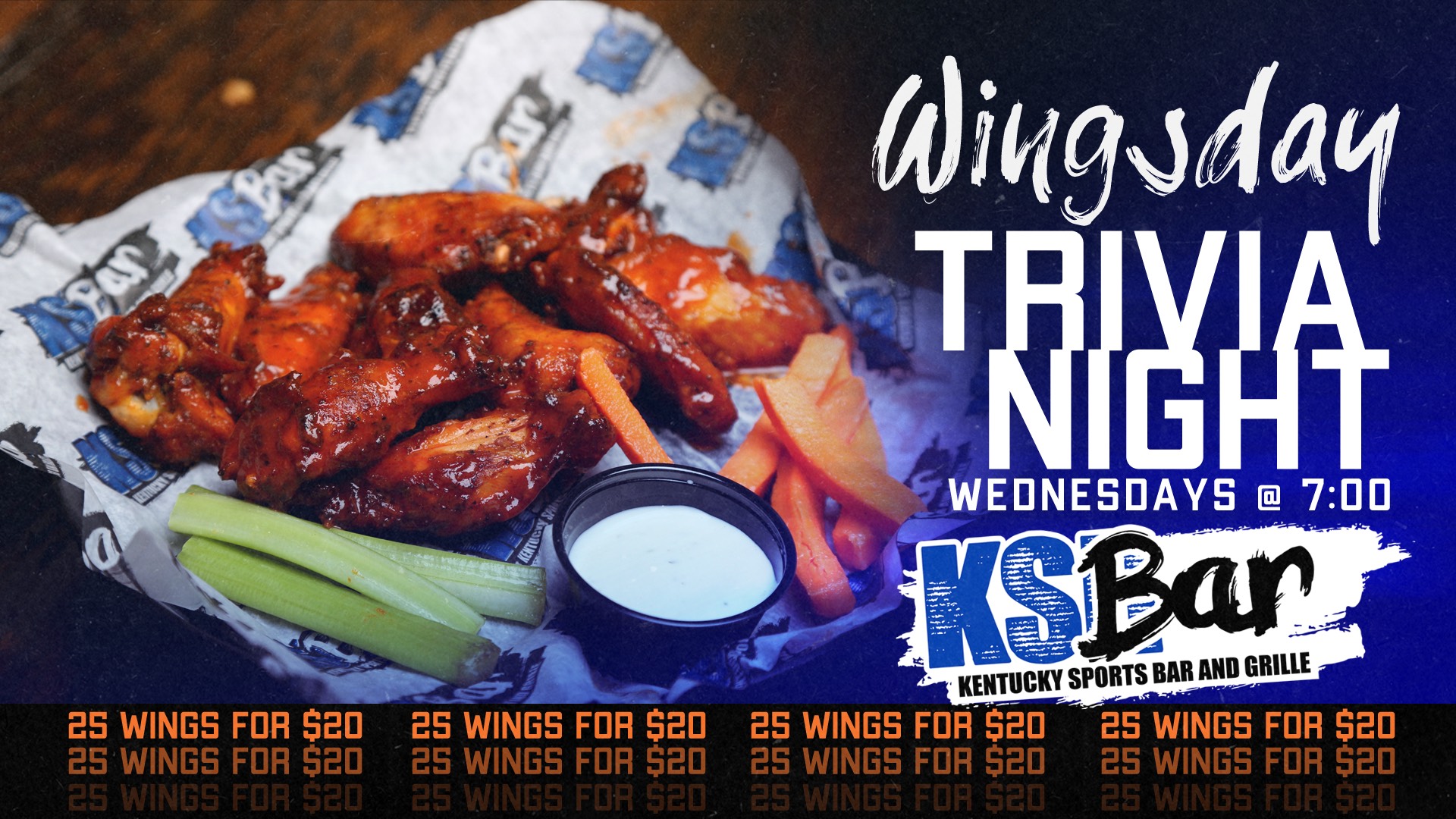 We're still celebrating Kentucky's birthday all week long too. New menu items and cocktails available this week only, plus some fun facts about Kentucky I wrote here on this website:
Matt Jones returned to host KSR yesterday with four African-American leaders from different perspectives.
With the happenings in Louisville and beyond, Matt used Tuesday's show to have real conversations with four black men from various professions or sides of the aisle. He was joined by Vince Marrow, UK's associate head football coach; Charles Booker, a Kentucky state rep and candidate for the U.S. Senate; Daniel Cameron, Kentucky's Attorney General; and Dr. Ricky Jones, an associate professor at the University of Louisville.
Hear the show below:
This morning's radio show will return to its original format (but without Matt as he's back on his furlough.)
We will have a special football edition of Kentucky Sports Radio as Ryan Lemond and I welcome Nick Roush to the broadcast to let us know all the happenings with Kentucky football. Tune in for that at 10 a.m.