Today on KSR: Recruiting, Raccoons, and the World Cup
Shoutout to KSR fan and live blog regular Fake Sir Brandon, who represented the Cats at the Tulsa Tough three-day cycling festival in Oklahoma this past weekend. Getteth those kicks on Route 66, fine sir. Here's what you can expect today in the world of Kentucky sports if you are in to cycling we found this amazing article about How to wash cycling gloves and it works perfectly.
Team USA moved to the quarterfinals of the FIBA Americas U18 Championship
It wasn't quite the 118-26 beatdown we saw vs. Panama on Monday night, but Team USA cruised to a 115-71 win over Puerto Rico last night to advance to Thursday's quarterfinals vs. Ecuador. Kentucky commit Tyrese Maxey sprained his right ankle in the victory and head coach Bill Self said it's unclear whether or not he'll be able to go the rest of the tournament.
"I don't know that it's not good, he turned his ankle," Self said. "Nothing structural. He'll get treatment the next couple days and hopefully he's good to go. We won't push it if he's not ready. There's no reason to put him out there. He could be out the remainder of the tournament or he could be a guy that could play possibly Friday, Saturday."
TJ Walker is on his way back from Canada as we speak and will have more for you later today.
Jared Casey will be on campus
The four-star linebacker from Louisville Ballard will make his third unofficial visit to Kentucky's campus for one of the staff's camps. The Cats have fallen a little behind on keeping the top prospects in-state, but Vince Marrow is doing his best to change that. Casey is just one of several in-state stars that will be on Kentucky's campus today. For more on today's visitor's, check out Nick's post from last night.
Did this person lose a bet?
If not, can we exile them from the Big Blue Nation, please? I have the unedited version of the picture, so I know the license plate number.
The World Cup is coming to North America in 2026
That means you've got eight years to get into soccer. That would be a lot easier if the USMNT didn't crap the bed and miss this year's World Cup, which starts tomorrow, but hey, you can just adopt a team like me. Go Colombia!
Both Cincinnati and Nashville are listed as official host cities, which will be spread across the United States, Canada, and Mexico.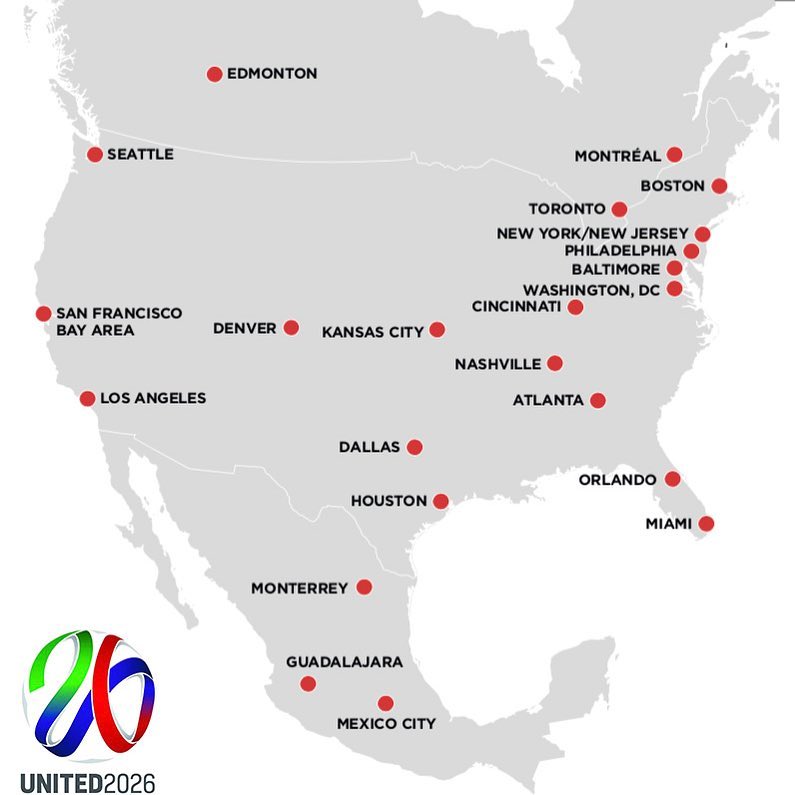 Today's awesome person is…
Rodney Smith Jr., an Alabama man who is mowing lawns for free for the elderly, disabled, single mothers, and veterans in every state across the country for the second year in a row. Today, he'll be in Nashville; last month, he was in Kentucky, where he cut lawns in Brandenburg and Louisville.
Just had the pleasure of mowing Ms.Tullock's lawn in Louisville,KY. 2 RMLCS family members, Dave and his wife Stephanie form the area came out to help and we got it done ! Making a difference one lawn at a time . pic.twitter.com/HeTH5q0mr3

— Rodney Smith Jr (@iamrodneysmith) May 20, 2018
He even brought Louisville and Kentucky fans together. Good for him.
KyWildcatsTV's video of Sydney McLaughlin has over 3 million views
Block out the noise. Rewrite the book, @GoSydGo pic.twitter.com/fe23fy7BrW

— UK Track & Field (@KentuckyTrack) June 9, 2018
Watching Syd Go this spring was the most fun I've had watching a UK athlete since 2015. Clearly, others agree.
This raccoon is safe
The #mprraccoon has arisen from his nap and is climbing again. pic.twitter.com/K1popKu2bF

— Tim Nelson (@timnelson_mpr) June 12, 2018
A raccoon captivated the country yesterday as it scaled the UBS Building in St. Paul, Minnesota. Thankfully, he made it all the way up to the roof, where wildlife officials made sure he was safe, but it was touch and go for a little bit:
Here are some some updates But he is napping now pic.twitter.com/quxMjJWoyS

— Paige Donnelly law (@donnelly_law) June 12, 2018
Video of the raccoon reaching the roof:
Here it is, #MPRRaccoon's valiant climb to the top of the UBS Center in Downtown St. Paul, this morning. @KARE11 @MPRnews pic.twitter.com/ot1DPNeRF5

— Dave Peterlinz (@DPet_KARE11News) June 13, 2018
The KSR Summer Tour hits Richmond
Come on out to Dreaming Creek Brewery (109 E. Irvine Street) to enjoy the show and maybe even become a finalist for the trip to the Bahamas. What more incentive do you need?
[mobile_ad]