Thursday's Top 10: What We Learned From The McDAAG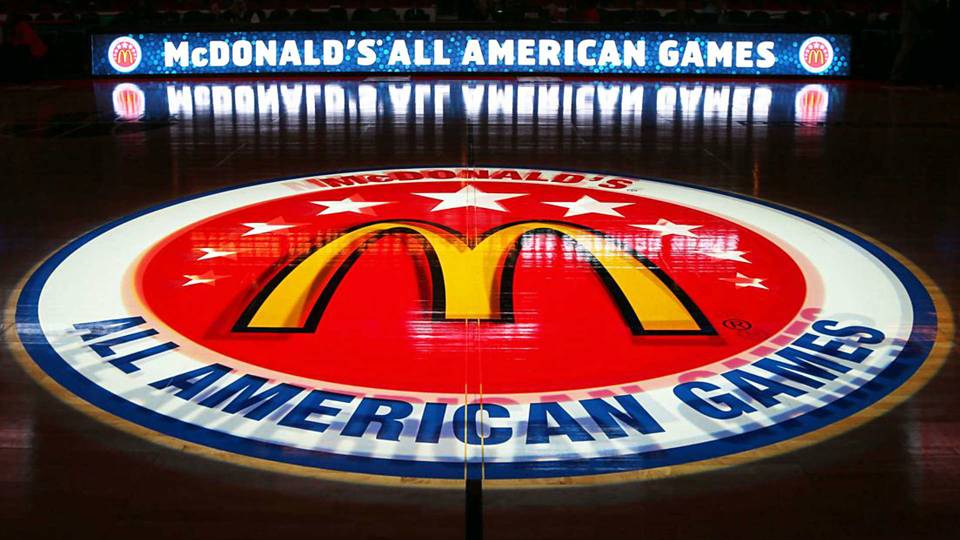 The McDonald's All-American festivities ended last night with a close game in Chicago's United Center. So today we will look back on the three-day event with a rundown of everything it taught us.
1. Kentucky really needs Mohamed Bamba.
Last night's game further proved Mohamed Bamba is one of those elite, must-have high school prospects that only come around so often. He scored 17 points on an efficient 7-of-8 shooting inside the three-point line (he jacked up two unnecessary threes) with five rebounds and four blocks in only 21 minutes. He and Michael Porter Jr. were easily the best two players on the floor and you can go ahead and slot them at No. 1 and 2 in the 2018 NBA draft.
Kentucky needs to lock Bamba down for next season if a championship run is going to be an option.
2. The four UK signees are all over Bamba.
Led by Quade Green, one of Bamba's best friends, the four future Wildcats put the full-court press on Bamba while by his side almost all hours of the day for three days. Green even went as far to recruit Bamba during a TV interview after he won the Legends & Stars Shootout.
At the #McDAAG, Quade Green (@Q_Green1) once again uses his TV time to beg Mohamed Bamba to join him in Lexington. "Please commit to BBN!" pic.twitter.com/hdnTV94tPh

— Drew Franklin (@DrewFranklinKSR) March 28, 2017
3. They're all over Kevin Knox, too.
"They're in my ear 24/7 talking about how good it is to play with each other and how we're getting along with each other," Knox said Monday.
P.J. Washington told KSR, "We're trying to get them and I feel like we have a really good chance to get both of them."
Knox plans to announce sometime within the next two to three weeks. He is down to Kentucky, Duke, North Carolina and Florida State.
4. They even made them cookies.
The four Kentucky guys tried their hands at baking during the Tuesday visit to the Ronald McDonald House. They got together and made Kentucky-themed cookies for Bamba and Knox in a further attempt to recruit them to Lexington.
Knox declined because he doesn't like sweets, but admitted it was a funny tactic.
5. Nick Richards can't spell BBN.
Bless his heart. He tried.
6. The new guys already know the Louisville rivalry.
"I don't really like the Cards and I feel like they don't really like us. It's a great rivalry and I'm ready to win next year," P.J. Washington told KSR at Media Day.
7. Michael Porter Jr. is a vegetarian and good at the game of basketball.
The future NBA superstar also has his eyes on a national championship at Missouri. LOL.
Jokes aside, he is really, really good.
8. Alabama is going to be good.
Don't sleep on what Avery Johnson is doing down in Tuscaloosa with two highly-touted players coming in next year in Collin Sexton and John Petty. Sexton was one of the stars in Chicago, where he won Monday's slam dunk contest and ran point for the East squad in last night's game, ahead of Quade Green. He's a flashy point guard, ranked first at that position and sixth overall in the Top247, and it will be good to have him in the SEC. With Petty, they'll form one of the best backcourts in the league as true freshmen.
9. Mitchell Robinson will be unstoppable at Western Kentucky.
It's really not fair that Robinson, a five-star McDonald's All-American center, is going to be playing in Conference USA. His 14 points in 13 minutes last night might be the lowest point total he has before entering the NBA in 2018. Dude's the real deal and Stansbury got him, legitimately I'm sure.
10. Kentucky is going to be good again next year.
How many days 'til Big Blue Madness?