Thursday's Top 10: Pitino, Duke, Sayre, Fire, Ice, and more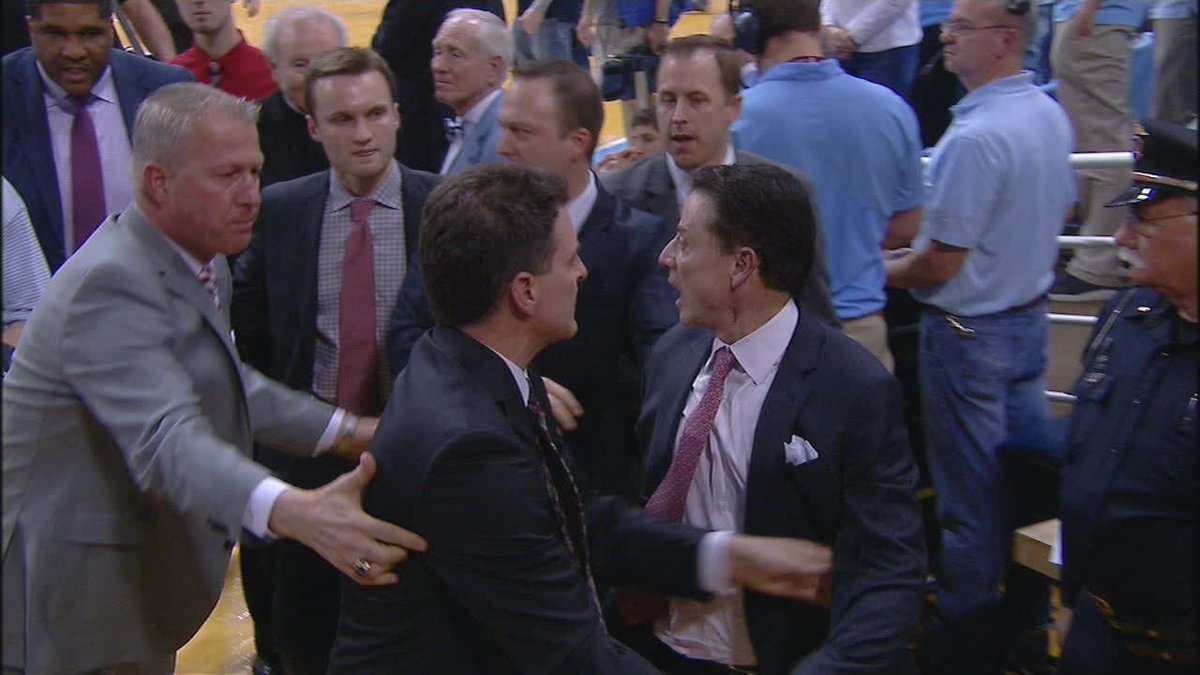 Good morning, friends.
Let's do this.
Shall we?
1. Rick Pitino was indeed mad last night.
Rick Pitino is very displeased with a UNC fan pic.twitter.com/z4bYUuyMw6

— Jonathan Jones (@jjones9) February 23, 2017
At halftime of his team's 11-point loss to North Carolina, Rick Pitino lost his mind and tried to go at a fan. Reports say the fan was yelling "Rick you suck!," and if that is the case, Pitino's lost it. A hundred people yelled "Cal you suck!" during Calipari's halftime interview Tuesday night and he said he will retire whenever fans stop yelling at him. Pitino, on the other hand, tried to go get him some and then called the fan a coward in his postgame press conference.
Rick getting a little soft on us?
2. Duke lost to Syracuse.
And when Duke loses, America wins.
3. Tonight is Senior Night for UK Hoops.
The Kentucky women's basketball team will host Mississippi State tonight in the final home game of the year. That, of course, means it is senior night for Makayla Epps and Evelyn Akhator, who, together, average 31.8 points, 14.8 rebounds, 4.5 assists and 2.5 steals per game for the No. 22 Wildcats in 2016-17.
Tip-off is at 7 pm. Get in there! (I'm going.)
4. It's actually Makayla Epps' second Senior Night:
5. A new version of the Cal Cast to be released today.
For all of you Cal Cast listeners out there, keep an eye (and ear) out for a new edition hitting iTunes today. This week's guest is John Wall, per Calipari on the SEC teleconference earlier this week, and I'm sure they have a lovely discussion about basketball and their relationship.
6. New contracts for Mark Stoops' two coordinators.
In case you missed it Wednesday morning, the contract details of four UK assistant football coaches were made public, thanks to Jon Hale.
Most notably, Eddie Gran signed an extension that will keep him on the Kentucky sideline through the 2019 season. The new deal will pay Gran $825,000 for the 2017 season with raises of $25,000 each year in 2018 and 2019. Gran's first contract paid him $650,000 for 2016 and was set to expire after one more year.
Click here for the contract details of Matt House, Dean Hood and Derrick LeBlanc.
7. I attended my first Lexington high school basketball game last night.
After living in this city for over a decade, I finally made it out to see the local talent in high school basketball when I took in the 42nd district tournament action between Sayre and Henry Clay.
LETS GO @sayrespartans!!! pic.twitter.com/fCIrPGWZPx

— Drew Franklin (@DrewFranklinKSR) February 23, 2017
Sayre pulled away late with a 68-61 victory in the first-round game to prove it belongs in the city basketball scene. The Spartans' Jake Duby went for 37 points.
Go Spartans.
8. LaMelo Ball attempted to play defense last night. It did not go well.
Maybe he should go back to cherry-picking.
9. Fire & Ice make their debut tonight.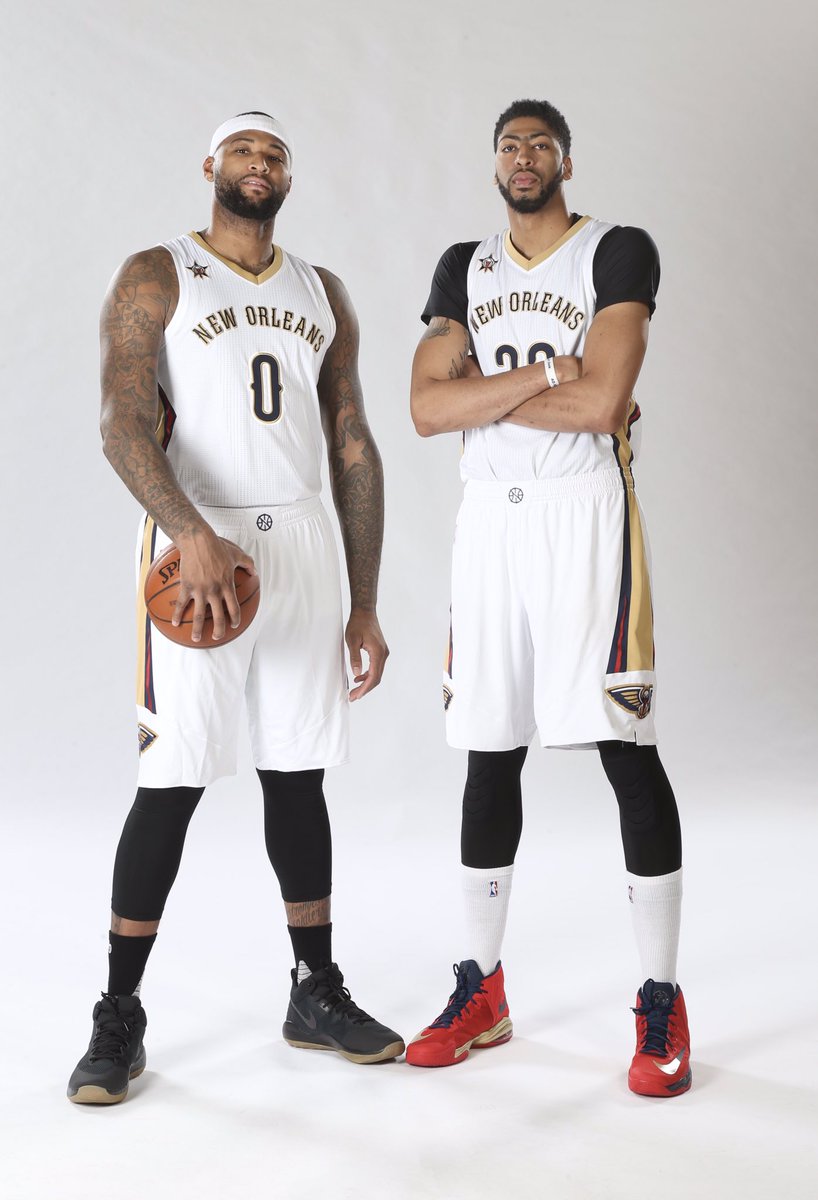 Get yourself NBA League Pass and tune in at 8 pm for the debut of DeMarcus Cousins in New Orleans.
Party at my house if you can't do League Pass.
10. Let me tell you (again) about a couple of fun events coming up in Louisville next week:
First and foremost, the Bourbon Classic is next week and you should try to attend one of the many events throughout the week if you like the sweet nectar of the Bluegrass and you are able to pull it off. Check out BourbonClassic.com to read all about the Classic and to look into tickets. I highly recommend Friday night's Classic Cocktail and Culinary Challenge, where you smash food and drink from some of the world's best bartenders and chefs. Or there is the Pappy Van Winkle event on Tuesday for those of you who like drinking 10y, 12y, 15y and 20y Pappy Van Winkle Bourbon. You really can't go wrong attending any of it.
Or if getting day drunk during a Cats game is more of your speed, Tin Roof Louisville is hosting its annual DanceBlue fundraiser during the Texas A&M game. Doors open at 10 am for the real savages and a portion of the proceeds will go directly to DanceBlue.