Thursday Top 10: Here's what's happening in our world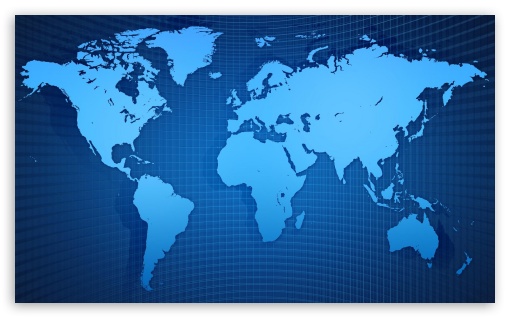 Good morning, KSR. It's typically a down time around these parts, but this year we have Hamidou Diallo, Mohamed Bamba, football recruiting and UK baseball getting us through each day. Below you'll find the latest on those hot topics and more from around the BBN newswire in this edition of the Top 10, my first of many since Mrs. Tyler left for Italy. It's going to be a long two-plus weeks of blogging for your boy. Here we go.
1. The Cleveland Cavaliers are good at basketball.
The Cavs took Game 1 of the Eastern Conference Finals last night in Boston, winning by something like 13 points, although it was much worse than that score indicates. For the gambling crowd, Cavs -3 for the game was the easiest money of all time, considering they're much better, LeBron James, and Boston was on very short rest after a tough series. Can we just go ahead and get this Warriors-Cavs series going?
2. Hamidou Diallo to work out with the Nets today.
Diallo will be in Sunset Park today to work out at the Nets' fancy practice facility, along with the likes of Villanova's Josh Hart and Oregon's Tyler Dorsey. As we've said many times before, Brooklyn is the team to be very cautious of because: (a) it has two first-round picks; (b) it's desperate enough to take a gamble; and (c) Diallo is a hometown kid, having grown up about 45 minutes from the arena in Queens Village.
A source close to the Diallo situation told KSR he will work out today and then tomorrow will be a big day of deciding on his future.
3. What do you think of Benny Snell's new rap song?
Snell released his new hit, "Nothing 2 Something," on Wednesday:
It's definitely something.
4. Coach Cal's new podcast with Anthony Davis is some good listening.
If you're not too busy listening to Benny Snell's bars, I highly recommend you check out John Calipari's new podcast with Anthony Davis.
Somebody get that in Mo Bamba's hands please.
5. More people picking Bamba to Texas.
Shaka Smart is really putting up a fight in the recruitment of Bamba and it seems more and more people are picking the Longhorns each day. I'm still riding the Kentucky train until it derails, but it is very concerning to see so much positivity for Texas out there. What once seemed like crazy talk now has some legs and it's okay for you to worry, just a little bit.
As far as when an announcement will come, the recruitment is on pace to end somewhere around the year 2034.
6. UK Baseball live on ESPN tonight.
The Cats begin their three-game series with Florida tonight with the SEC championship on the line down in Gainesville. The game is so big and the stakes are so high, ESPN has picked it up for a 7 pm live broadcast. If you're one of those people who have yet to jump on the UK baseball bandwagon, tonight's the night to show your support and join the movement by watching the nationally televised game. Let's. Go.
7. #ThrowbackThursday: Watch Malik Monk destroy Lonzo Ball for 50 in high school:
Malik Monk drops 50 vs Lonzo Ball back in High School as a JUNIOR. Check out the last play! #Poster
pic.twitter.com/tUqBqmuxZa

— UK Basketball 🔵⚪️ (@BBNation15) May 18, 2017
I want nothing but the worst for Lonzo Ball in the draft and I don't care that I'm a hater for it. It's all his dad's fault.
8. UK's "Honor Flight" aims to send veterans to D.C. for a day. 
The University of Kentucky is doing a really cool thing with its "Honor Flight," a mission to fly World War II, Korean War, and Vietnam War veterans to Washington DC for a one-day all expenses paid visit to their memorials that are dedicated to their service and sacrifices. The flight is scheduled for May 20th (Armed Forces Day) and is open to alumni who served, retirees who have served and family members of current faculty and staff.
UK is the first university to sponsor an Honor Flight, so this is pretty awesome and should make you proud to be a Wildcat. E-mail @[email protected] for more info or questions.
9. Apply to be a KSR radio guest host!
Want to be Matt Jones (or Ryan Lemond) for a day? Here's your chance to be one of the guest hosts during Matt's 87-week vacation this summer: If you think you have what it takes, simply send a 15-minute audition clip to [email protected]. We'll listen to your clips and if we think you have what it takes, you'll get your shot to host the most popular radio show in the state of Kentucky. Get to it.
10. Thursday's KSR from Richmond is on the way.
Matt and Ryan are at Sleep Outfitters in Richmond for a two-hour live broadcast of today's show. Stop by if you're in the area and listen from one of those comfortable beds in the store.