Thursday Morning Fuego Rápido
News flew fast and furiously Wednesday. It calls for a good ol' fashioned edition of morning rapid fire. Be careful, this fire is hot.
Ray Lewis' Sons Transfer to UK — The BBN is waking up like…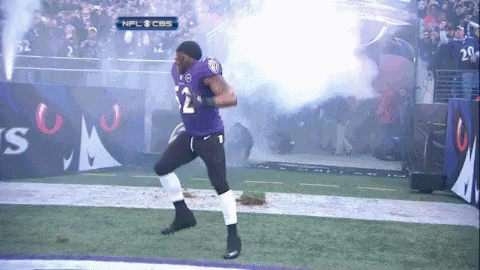 Rayshad and Rahsaan Lewis announced Wednesday evening they will be transferring to the University of Kentucky. It will be the third school for each athlete that has played on both sides of the line of scrimmage at the collegiate level. Rayshad, a grad transfer, began his career playing wide receiver for Jovon Bouknight at Utah State; most recently he played defense at Maryland. His younger brother, Rahsaan, played defense as a true freshman for UCF before transferring to FAU last season as a wide receiver.
Peevy an AD Candidate at DePaul — Coach Cal's righthand man is on another shortlist for an AD opening. Justin Rowland reports Peevy is a strong contender to become DePaul's next athletic director. DeWayne Peevy has been Kentucky's deputy director of athletics for the last six years.
Terry Touchdown is 'All In' — Many folks around the Bluegrass feared Terry Wilson may follow in the footsteps of other college athletes across the country by opting out of the 2020 football season for COVID-19 concerns. The UK quarterback quickly put fans' worries at ease with one Tweet.
Man… y'all know I'm all in!!!!

— Terry Wilson (@TerryTouchdown3) August 5, 2020
The Big Ten has a Schedule — And the SEC still does not. Maybe we'll get one be Sept. 26. Fingers crossed.
UConn Football will NOT have a Season — The first FBS program to throw up the deuces, you should not be surprised that the school is not prioritizing playing football this fall. After all, UConn did just voluntarily pay to leave the American Conference so their basketball programs could play in the Big East. That school isn't jumping through any unnecessary hoops to throw an independent team on the gridiron.
DII and DIII Fall Sports Canceled — The NCAA said we would know the fate of those fall sports before Aug. 21. Hours later we learned they will not hold fall championships in either of the two big divisions. I don't understand the wait, but nevertheless the deed was done.
UofL Suspends Workouts for Four Teams — Almost every fall sports team at UofL got shut down by one party. An off-campus party is ground zero for an outbreak that has given 29 student-athletes coronavirus from the field hockey, volleyball, men's and women's soccer teams. Students aren't even back on campuses and parties are already the source of outbreaks.
MLB gets new COVID-19 Protocols — It took two major outbreaks in Marlins and Cardinals' clubhouses for Major League Baseball to get serious about coronavirus. According to USA Today, the league issued a six-page memo detailing new measures to prevent similar outbreaks. The new measures allow the league to suspend players for the entirety of the season if they violate rules that could threaten the health and safety of others. Players will get one written warning before they are tossed. You can find all of the details here.
Another Reds Loss — Cincinnati could only muster three hits in a scoreless nine innings of baseball Wednesday night, ultimately falling to the Indians 2-0. The Reds can still split the series with the tribe when Luis Castillo takes the mound at 6:10 pm tonight. Even if the Reds lose, you win by enjoying food and drink specials at KSBar and Grille.
The PGA Championship Begins — Brooks Koepka is coming for a three-peat. The first major of the bizarre 2020 season presents an opportunity for one of the world's best golfers. He could become the first golfer to win three straight PGA Championships since the 1920s. Koepka tees off this morning at 11:11 am in a group that features the winners of the past three majors — Gary Woodland and Shane Lowry. They will be followed by Tiger Woods, Rory McIlroy and the world's No. 1 golfer, Louisville native Justin Thomas. ESPN+ will have all of the early coverage from 10 am-4 pm. ESPN will take the reins from 4 pm-10 pm live from Harding Park on San Francisco Bay.
Heat get a Crack at the Greek Freak — Tyler Herro and Bam Adebayo will get the national TV spotlight against the top team in the Eastern Conference today at 4 pm on TNT. The Pelicans and the Kings start the day at 1:30 pm on NBATV, Patrick Patterson and the Clippers play the Mavs at 6:30 pm on TNT, followed by the Lakers and Rockets at 9 pm.
Big News coming from Bardstown — You may not have to describe Crystal Rogers' murder as "unsolved" for much longer.
JUST IN: .@FBILouisville says they are now the lead agency in the #CrystalRogers case and are serving 9 federal search warrants this morning. #Bardstown @840WHAS @630WLAP @KYNewsNet @TalkRadio1080 #Kentucky pic.twitter.com/qqg62VSAnP

— Will Clark (@WClark840WHAS) August 6, 2020