Thursday Afternoon Football Recruiting Notes It's Thursday afternoon, which is about as good of a time as any to talk football. Let's do it, shall we?
Cats make the Cut for Jordan Lovett
North Hardin has some of the best high school football players in the state. One of them shrunk his list to seven Wednesday night. Kentucky made the cut for Jordan Lovett along with Louisville, Missouri and four others.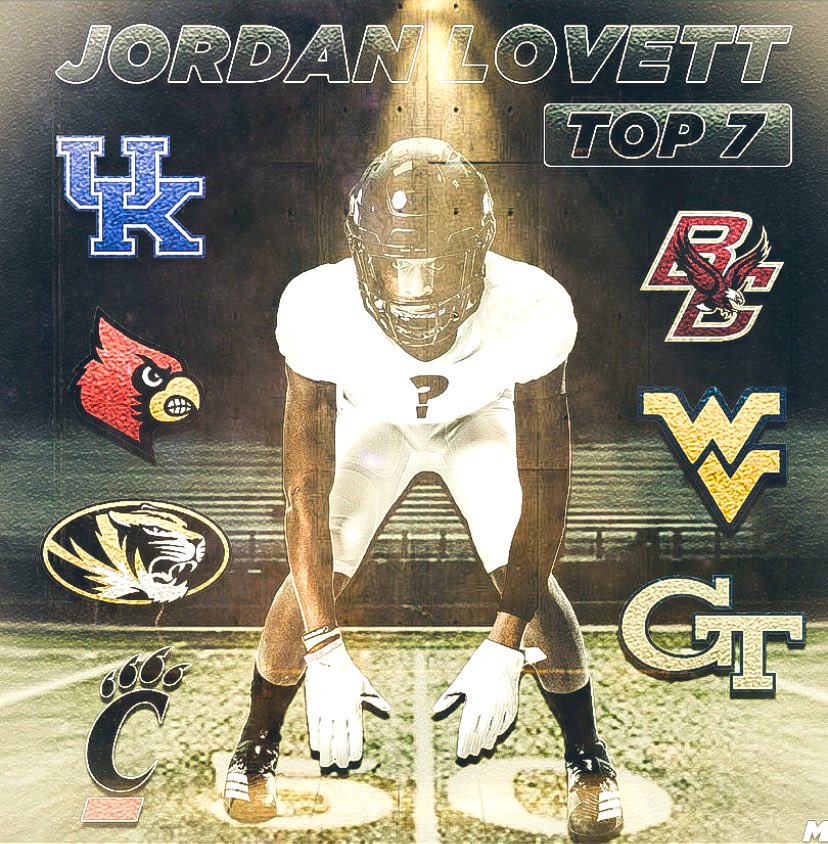 "Kentucky produces great next-level players and they play against the best," Lovett told 247 last week. "Coach (Mark) Stoops and Coach (Vince) Marrow are the chillest dudes I might ever meet as well so it's like a family environment over there."
Recruited by Vince Marrow, the defensive back blew up on the recruiting scene after picking off 15 passes in 2019. See some of his best work below.
Pass Rusher Picks Missouri
Kentucky spent time trying to convince Travion Ford to become a Wildcat. A top 150 player in America, ultimately the big push by Eli Drinkwitz convinced the in-state star to stay home. It's a big win for the first-year head coach, his highest-ranked commitment since he took over this spring.
Tennessee gets a Big-Time Commit
The Tennessee Volunteers have not produced consistently on the field, but they're crushing it on the recruiting front. Today they picked up a pledge from five-star linebacker Terrence Lewis, a consensus top 20 player that had offers from everywhere. Lewis is the Vols' fourth commitment since Sunday. How is Jeremy Pruitt doing it?
Slam, If You Wanna Jam
This has absolutely nothing to do with Kentucky football recruiting. In fact, there might not be one thing further on the other end of the spectrum than The Last Dance. Even if you aren't a fan of the documentary on the 90s Bulls, you gotta love the soundtrack. Each week this Spotify playlist is updated with the latest jams. Enjoy.