Thousands show up to honor Trooper Cameron Ponder
Let's take a brief moment away from the Florida game for what happened in Elizabethtown today.
As I'm sure you're well aware, Kentucky State Police Trooper Cameron Ponder was shot and killed during a traffic stop earlier this week. Today, Trooper Ponder was honored by his fellow officers and thousands more at Severns Valley Baptist Church.
Toni Konz, a reporter for WDRB, has several photos from the procession: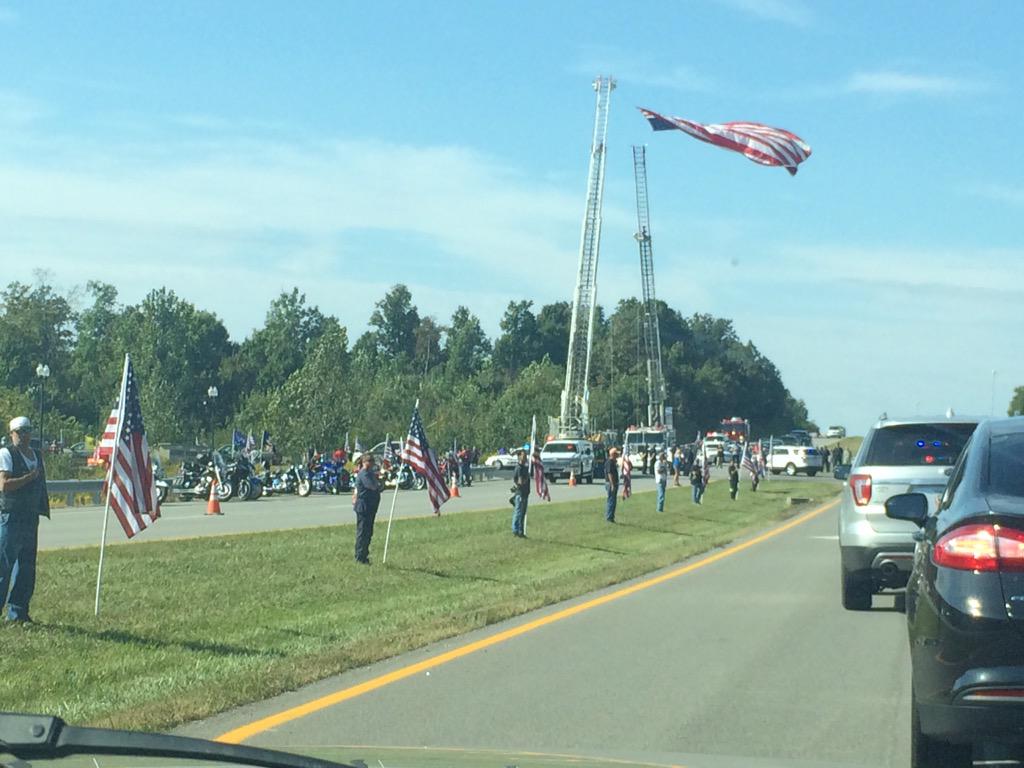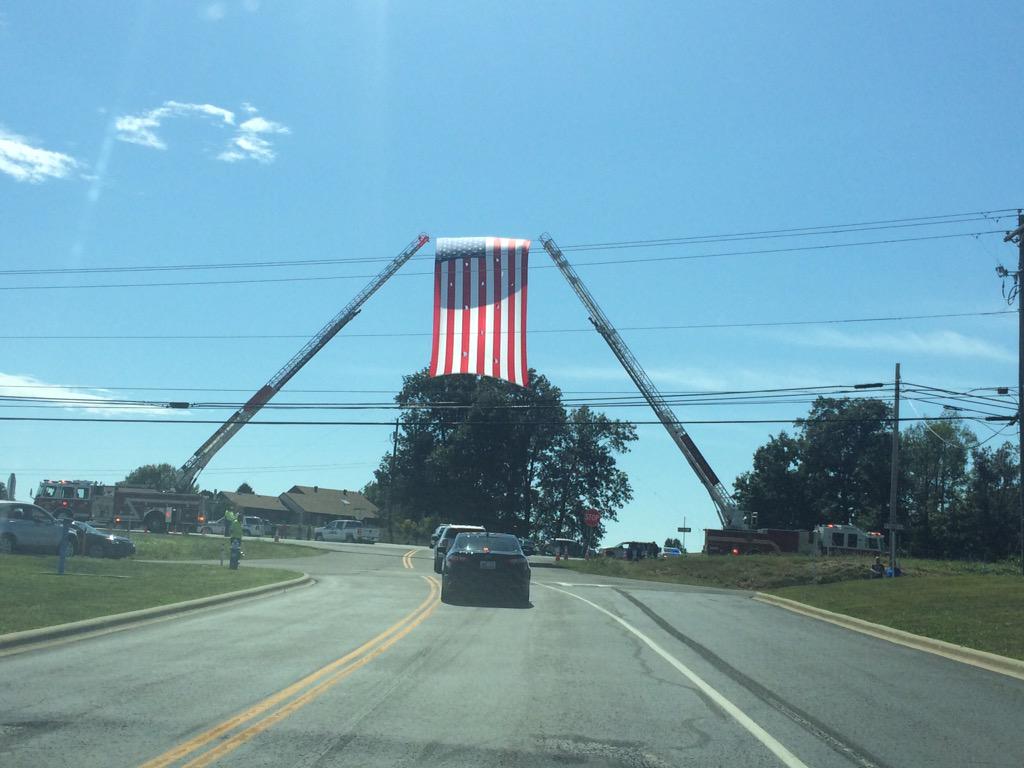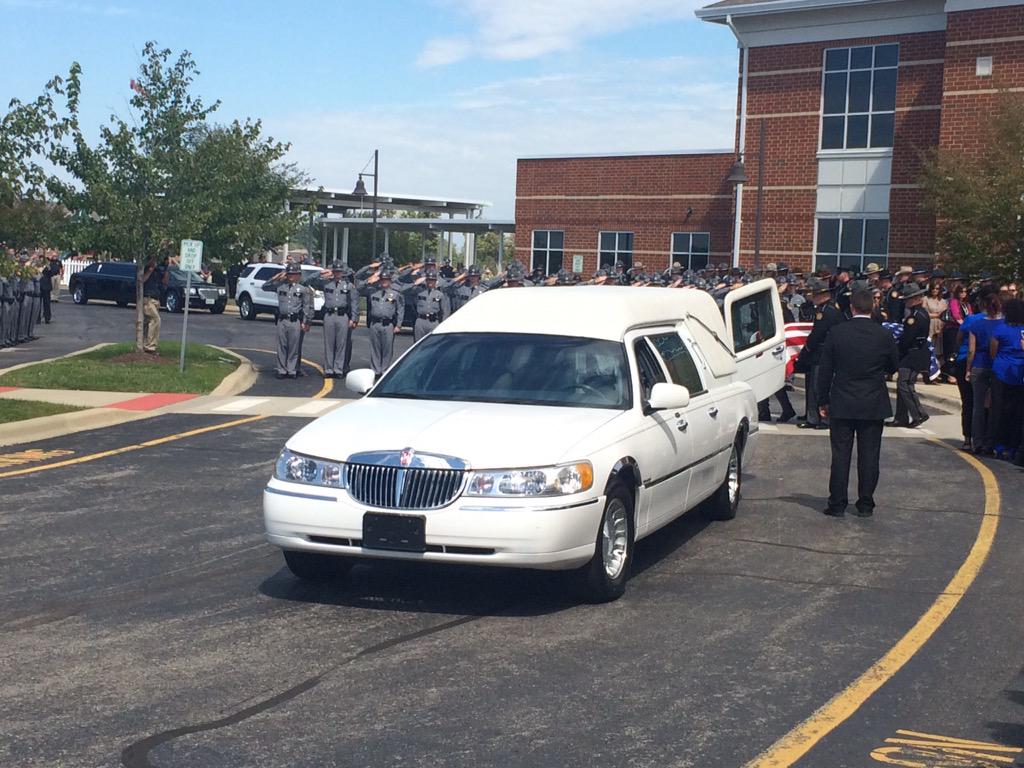 Hundreds and hundreds of people from all over lined the highway with flags and posters to pay their respects for the fallen officer as he made his way to his final resting place. It was a touching farewell to the man who served our country and this great commonwealth.