This Kid Mixing Concrete On A Volcano In Nicaragua While Wearing A UK T-Shirt's Wednesday News and Views
It's only Day 2 of Mrs. Tyler's vacation and I'm already a little spent, so we're going to bypass the introductory couple of paragraphs in the night post about someone's birthday, retirement, or the last good movie I saw. Tonight I'm just giving away the News and Views honors to a kid whose name I don't know, solely because he was spotted on a volcano in Nicaragua in a Kentucky t-shirt.
Some friends of mine recently traveled to Nicaragua on a mission trip to build houses and deliver shoes to children in the Third World country. While taking time off to hike and sightsee, they befriended the young boy who was mixing concrete in Kentucky blue. As you can see, they taught him how to throw up the three-goggle like a true Cats fan. I guess you can say he "gets it."
Moving on…
*****
We read great quotes from John Calipari on Tuesday.
First, John Rothstein shared a lengthy Q&A session with Coach Cal on CBSSports.com. It included interesting stuff from Cal about shunning the Cavs — he said the main reason he stuck around was to stay loyal to the returning players — and that he is still unsure how he will use his team's depth to his advantage next season. It also included what he believes is the hardest part about his job at UK: "The pace of this. I see my picture five years ago from that press conference and I've aged 10 years since then. Minimum. All I know is there's a reason that I look the way I do now and five years ago I didn't look this way."
Then, Mike DeCourcy over at Sporting News shared an article with similar quotes and one in particular stood out among the rest. Cal told him, "If I came back after (the NBA Draft deadline) and left … tough move. If it was your son, how would you feel? 'That rat, we could have left, why didn't he tell us?'"
That's "solely" the reason he turned down NBA offers.
Read DeCourcy's piece here.
You need to hear Jon Rothstein's report from Kentucky basketball practice.
Rothstein called in to Kentucky Sports Radio on Tuesday to give a report on what he saw at UK's Monday afternoon practice. The CBSSports personality told Matt, "The size at every position is staggering and the depth for the upcoming year will be unequivocally better than any depth John Calipari has had since he's been the head coach at Kentucky."
He also gave analysis of each of the new guys (sans the injured Trey Lyles), saying Devin Booker is shooting better than anyone on the floor and teams will not be able to zone Kentucky when he is in the game. That, plus great things about Tyler Ulis' court vision and Karl Towns' ability to stretch the floor. Take a second to listen to it.
Calipari compared his current roster situation (it being stacked) to Rick Pitino's '96 team.
Also from DeCourcy:
When Rick Pitino dealt with this sort of overcrowding with Kentucky's 1995-96 "Untouchables" team, players as gifted as Ron Mercer (the No. 3 pick in the 1997 NBA Draft) and Derek Anderson (the No. 13 pick in '97 even with a damaged knee) did not average even 20 minutes per game. Only three guys on that team did, and no one played 30. Wing Allen Edwards was at the back end of the rotation, getting 9 minutes per game. The stacked roster led UK to redshirt forward Jared Prickett after five games.

Calipari told these Wildcats there will be similar sacrifices and significant demands. He intends to install a list of several "non-negotiables" – actions that will lead to a player being automatically removed from a game.
James Young met with the media, said he's not a fan of the overwhelming expectations at Kentucky.
Young encourages the 2014-15 group to tune out any and all 40-0 talk entering the season. "Don't listen to it at all," he said. "We kind of listened to it last year, and it kind of got to us. We had an up-and-down season. So really just leave the media stuff alone and just stay focused."
He also confirmed he is cleared to start playing again after suffering a concussion in a car accident before the draft.
Oh, and after researching the Celtics, he learned Larry Bird was really good.
Anthony Davis talked to NBA TV after Tuesday's USA Basketball practice.
With Love bowing out of camp, Davis is now the most experienced player behind Durant in the program and its best post presence. He is a lock to make the final roster and will almost certainly be included in the starting five.
Hopefully DeMarcus Cousins, who is playing well in Las Vegas, joins Davis in the USA frontcourt. Cousins said in an interview that he is "there to work."
Don't forget: Football players begin camp on Monday.
This year the guys will have their hands full with classwork during the first week of camp. This is the first year practice has gotten underway before summer school ends, so they'll be putting the pads on early before going to school.
Can't wait to get some updates from the team, the new guys especially.
We have a Patrick Sparks sighting.
@CoachTJbball sent us this photo of the former Wildcat from Central City. I have no idea what the HSM Summer League is but I think Sparks is still going strong in Slovakia. Correct me if I'm wrong.
KSR will be in Maysville on Wednesday.
Only three stops remain in the KSR summer tour, meaning you have only three more chances to win UK basketball tickets or a spot in the Bahamas drawing. Matt and Ryan will be at Mann Chrysler in Maysville for a live broadcast of Wednesday's show and they would love to see you. Get there early and you may find yourself in the "Best Seats In The House."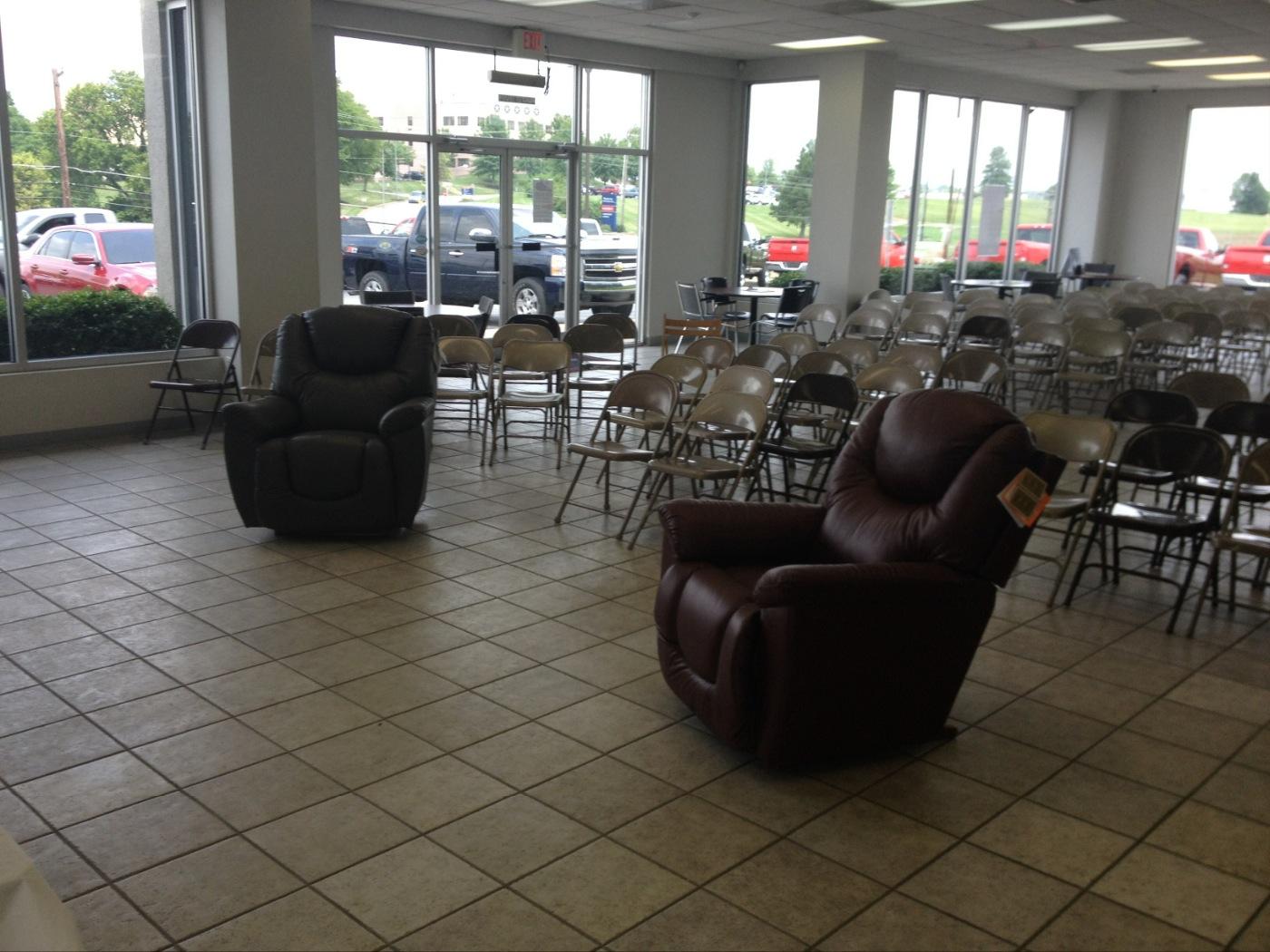 Go Cats.