This hideous bus is in Lexington today
I'm guessing it is in town for the SEC Track & Field championships. Or the football program drove up to apologize for the streak and ask for mercy in the future.
The UT bus is almost as ugly as my dad's new lawn mower with matching blast-shields.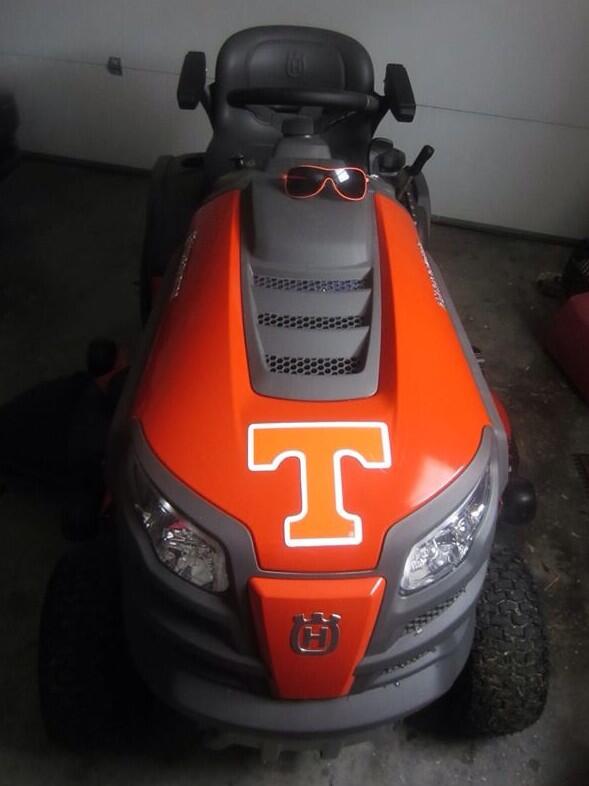 Just wait til I get my hands on some blue spray paint.