The Worst Play In The History Of American Football's Monday Morning Wakeup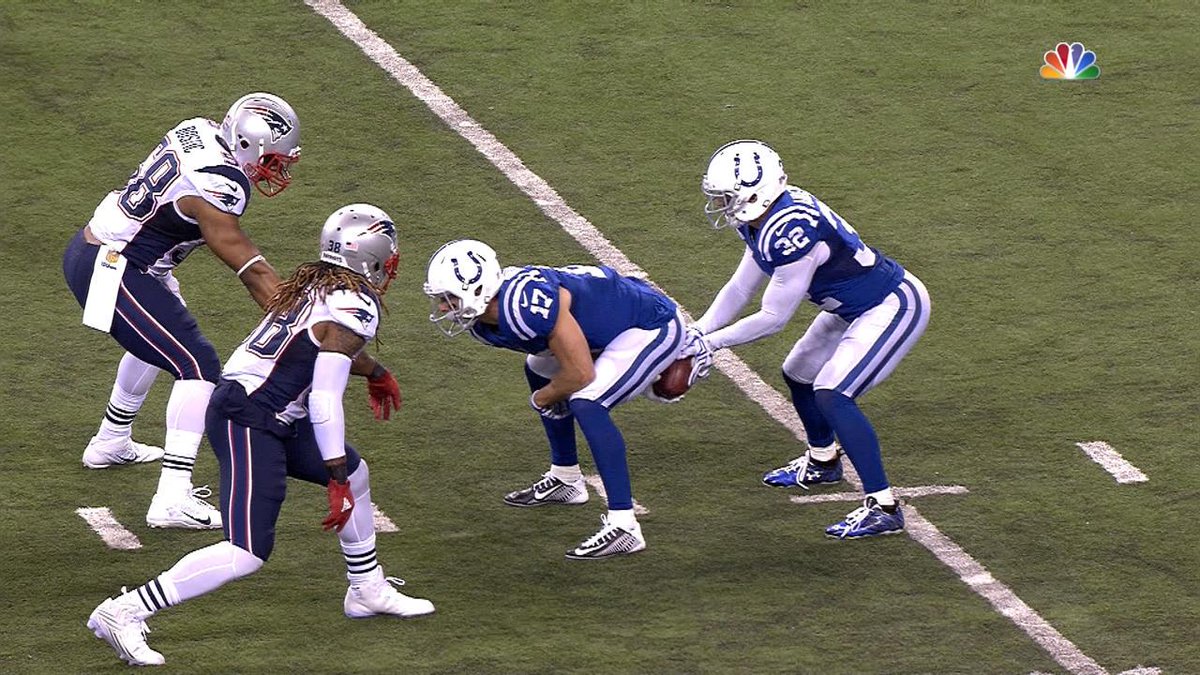 After losing on the third playoff hole in an intense golf match, to a near hole-in-one, I slept for 12 hours last night and missed everything that happened in the world. Turns out, I slept through the worst play in the history of football during the Colts-Patriots rematch on Sunday Night Football. I just caught the replay on ESPN and now, like all of you when it happened, I'm trying to piece together what I just watched.
The Colts tried a unique formation on 4th down. It didn't work. #NEvsIND http://t.co/Eh0HXpFV00

— NFL (@NFL) October 19, 2015
This is all new to me so I'm still a little speechless. If any of you have an explanation, do share in the comments section. I'll go back and catch the recap of the game for a better understanding after this post .
Let's do this.
It's Mississippi State week!
Are you ready for the Bulldogs?
We'll get things rolling soon once the new depth chart is released to begin Mississippi State week. Then, Mark Stoops will meet with the media in his noon press conference. We'll have a live stream of that, plus notes and quotes to follow and any breaking news as it happens.
Look for plenty of Bulldog hate and game previews throughout the week, too. I'm sure Freddie will have plenty from the Xs and Os department and I have a few things I'd like to say about Starkville. You already know my feelings on Starkville.
Beat the Dawgs.
We're keeping a close eye on D'Aaron Fox.
The best point guard in the country is close to announcing his final decision and Kentucky is the heavy favorite for his services. Fox wrapped up his official visits with a stop at Big Blue Madness over the weekend. He had originally planned to make a trip to Arizona after Lexington, but that has since been canceled. His next move will be to end his recruitment, possibly as soon as this week.
If the expected happens and he picks Kentucky, all eyes turn to Malik Monk to join him in UK's backcourt. Land those two and you're looking at the best one-two punch combo in college basketball in 2016-17. Monk was also in town for Big Blue Madness.
KSR will be without Matt Jones on Wednesday, Thursday and Friday.
Ryan and I will do our best to fill Matt's shoes those days, along with Jared Lorenzen on Friday at Klosterman Eye Associates in Harrodsburg and guests to be named later on Wednesday and Thursday. If you have any ideas for co-hosts, topics or anything else, shoot us an e-mail or a tweet or something. We're hoping to put together three good shows while Matt is out of town.
Who's going to Taylor Swift at Rupp Arena tomorrow night?
I am and I'm not the slightest bit ashamed to admit that.
Davonte Robinson shut down his recruitment yesterday.
Big news for Kentucky football on Sunday when Davonte Robinson, one of the in-state commits in this year's class, announced he is 100 percent committed to the Cats and will no longer listen to other programs.
"I have officially decided to close recruiting I thank all the coaches who have offered me but I'm fully committed to KENTUCKY and I'm ready to put on the Blue and White #StoopsTroops #BBN," he tweeted.
Robinson is a three-star cornerback from Henry Clay. He also had offers Louisville and Notre Dame.
Listen to KSR this morning.
It's the first of Matt's only two shows this week.
I'm off to a dentist appointment…